Gov. Kathy Hochul is backing plans to radically weaken the state's 2019 climate law though a proposed new method of accounting for methane emissions that could save polluters up to $4.7 billion in compliance costs.
Environmental advocates have branded it "a body blow" to the nation-leading climate law, "an accounting trick" that reeks of special-interest influence and Albany-style backroom dealing.
New bills introduced by the Democratic chairs of the state Senate and Assembly energy committees would effectively veto key conclusions of the Climate Action Council (CAC), which has worked for thee years to set the ground rules for implementing the law.
Underscoring the Hochul Administration's support of the 11th hour initiative, the council's co-chairs published an opinion article Monday that backtracked — or at least waffled — on CAC's long-established method of greenhouse gas accounting.
"Now, under Hochul's direction, we are taking a close look at consumer cost impacts to ensure we will reach our climate goals while protecting New Yorkers," wrote Basil Seggos, commissioner of the state Department of Environmental Conservation, and Doreen Harris, president and CEO of the New York State Energy Research and Development Authority.
"As it stands today," Seggos and Harris continued, "the climate act's emissions accounting method is certain to be a major driver of future costs for New York families. As the governor and Legislature continue to negotiate the state budget, proposals put forth to limit potentially significant consumer costs deserve consideration."
That sentiment was a far cry from opinions Seggos and Harris had voiced in a previous Op-Ed. In November 2021, they were eager promoters of the groundbreaking 2019 Climate Leadership and Community Protection Act.
"The benefits will exceed the costs — by a long shot," they wrote in 2021. "New York's transition to net-zero emissions will produce a net benefit of $80 billion to $150 billion and produce hundreds of thousands of new jobs, as well as improve air quality and public health in communities historically overburdened by environmental pollution." 
The CLCPA requires the state to reduce emissions 40 percent from 1990 levels by 2030 and by 85 percent by 2050. The law uses a 20-year timeline for accounting the global warming potential (GWP) of gases in order to capture the especially damaging effects of methane, which are relatively short-term.
Scientists convert methane emissions into "carbon dioxide equivalents (CO2e)" based on a defined period after their release. Over a 20-year period, methane is roughly 80 times more damaging than carbon dioxide. But methane's effects dwindle away after that, while the damaging effects of CO2 linger for many decades.
So lengthening the accounting timeline mutes the powerful effects of methane.
The 20-year timeline first won approval from the state Assembly in 2016, and it was passed into law three years later. It is the CAC's foundational accounting, and it was never openly challenged until last month.
Supporters of the bills, including the utilities National Grid and National Fuel and the Business Council, note that the federal government uses the 100-year scale.
The Senate bill introduced March 27 by Sen. Kevin Parker (D-Brooklyn) would replace CLCPA's 20-year scale with a 100-year scale, as would the companion Assembly bill introduced March 31 by Didi Barrett (D-Hudson).
If the state adopted the GWP100 standard, GHG emitters could save $4.7 million in reduction requirements, according to Tristan Brown, an assistant professor at SUNY-ESF in Syracuse. "New York must reduce 20.3 percent more CO2e under GWP20 than under GWP100" to meet the law's targets, Brown said. NYFocus charted the difference year-by-year (see above).
But GWP100 would "let methane off the hook," according to the Climate Realty Project, an advocacy group founded and chaired by former Vice President Al Gore.
"The use of CWP100 for methane by the federal government is regressive, like many other federal policies," the group said. "Will New York also seek to make its abortion, immigration and gun policies compatible with the federal government?"
The bills introduced by Parker and Barrett would also:
— Exclude emissions from the combustion of biomass and biofuels from statewide totals of GHG emissions. CAC voted to include them.
— Add anaerobic digestion and forest biopower as "renewable energy systems" to the law's list of renewable energy systems. CLCPA had intentionally excluded them.
The CAC, a 22-member committee formed in 2019, has held 11 public hearings and received more than 30,000 public comments. It voted 19-3 to pass a scoping document in December that assumed the 20-year accounting timetable.
Hochul, who replaced Andrew Cuomo as governor in August 2021 and was elected to her first full term in November 2022, announced in January a "cap-and invest program" to reduce GHG emissions and protect consumers from shouldering excessive decarbonization costs.
Under the program, regulated entities that emit GHG would be required to buy allowances for their pollution. The state would then rebate the revenue generated to consumers to help cover utility bills, transportation expenses and other costs associated with decarbonization efforts.
But linking concerns about the costs of CLCPA with the law's 20-year timetable for GHG accounting seems to be a relatively new development, according to Robert Howarth, a Cornell University earth scientist and CAC member.
Howarth was a pioneer in raising global awareness about the dangers of methane emissions. During debates over fracking a decade ago, he often took heavy criticism for his conclusions, but scientific consensus has been steadily edging his way. Even President Biden has repeatedly said methane is more than 80 times more damaging that CO2, implicitly applying the GWP20.
Howarth said he first hear rumors in January that the CLPCA's 20-year accounting standard might come under attack. But he said he didn't take the threat seriously because it was too late in the process, he thought, to make such a monumental shift in approach.
"If the cost issues were real, they should have come up in our CAC deliberations," Howarth said. "If they were real and did not come up in our deliberations, then the leadership of the council (Seggos and Harris) failed those of us on the council and the citizens of the state."
In a March 31 letter to Hochul and other political leaders, Howarth wrote:
"I ask you to actively resist efforts to weaken the CLCPA."
---
---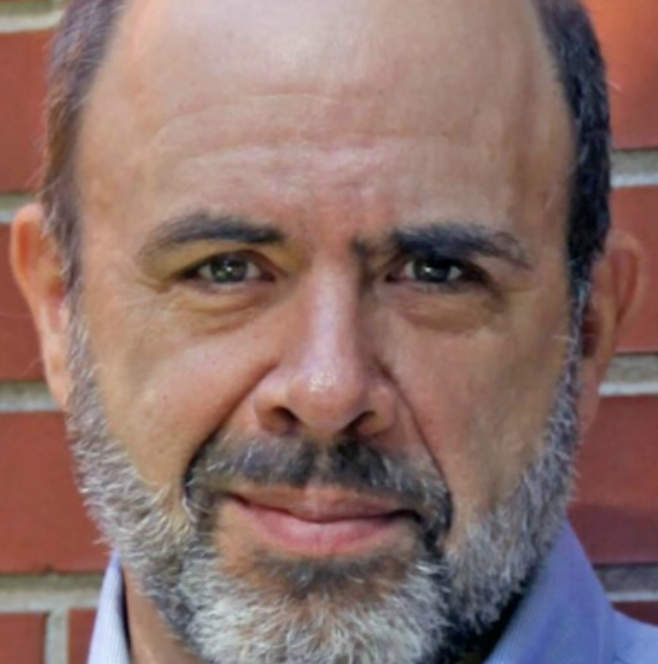 Peter is a three-time Pulitzer nominated reporter covering environmental issues through his first-of-its-kind digital publication The Water Front. He's won an array of Associated Press, UPI, and Society of Professional Journalist awards. His reporting on environmental issues continues to be featured in prominent New York publications and is available on FingerLakes1.com through an exclusive content partnership. Have a question or lead? Send it to [email protected].