A Manhattan attorney representing Seneca Meadows Inc. landfill has demanded that Seneca Lake Guardian, a local non-profit environmental group, remove "false and defamatory statements" about SMI from its website.
SLG founders Joseph Campbell and Yvonne Taylor refused to do so and said they would not be bullied into silence by the state's largest landfill.
They have been actively opposing SMI's bid to win a state permit to expand and remain in business long after 2025, the mandatory closing date under a Seneca Falls town law.
"Our attorney's legal opinion is that we aren't making any false or defamatory statements," Campbell said.
After a virtual press conference today, Taylor released the landfill's Nov. 18 letter warning them to "cease and desist" making further "false statements." She also released a Dec. 7 reply letter from SLG's own attorney.
Cease and desist letters are often sent as a prelude to formal legal action, but SMI has not yet taken its grievances to court.  
Instead, its attorney wrote 11-page letter containing a mix of alleged false statements by SLG, implied legal threats and public relations facts about SMI, including its support for "the annual Christmas Promise bicycle giveaway."
The letter focused on SLG comments about foul odors attributed SMI and on the landfill's potential negative affects on the region's agri-tourism economy.
"These disparaging claims about contamination, health effects, violations of legal obligations, and other landfill impacts — which have no basis in fact and are contrary to objective evidence — are wrong and harmful to Seneca Meadows and its employees," Michael Murphy wrote.
Murphy is a principal attorney for the Washington, D.C.-based national environmental firm Beveridge & Diamond, which employs more than 100 attorneys in seven cities.
SLG responded to Murphy through its attorney, Philip Gitlen, senior counsel at Whiteman Osterman & Hanna in Albany, the Capitol region's largest law firm. Gitlen served as the firm's managing partner for more than a decade and is a former general counsel of the state Department of Environmental Conservation.
"The central theme of your client's claim," Gitlen wrote Murphy, "seems to be that because NYSDEC has issued operating permits for the landfill, it cannot be the source of unacceptable adverse environmental impacts."
"If a NYSDEC permit means that there will be no unacceptable (indeed, disastrous) adverse environmental impacts," Gitlen continued, "there would have been no PCBs in the Hudson River and … (carcinogenic PFAS chemicals) wouldn't have been in the Village of Hoosick Falls water supply."
Gitlen also took issue with Murphy's assertion that Seneca Meadows "has never been found in violation of an odor standard." He wrote: "….there is a significant odor impact to the community, which is prohibited by the NYSDEC regulations as well as the Town Code."
SMI's letter follows a similar warning SLG received last year from Greenidge Generation LLC, which runs a Bitcoin mining operation at its power plant in Dresden.
In an Oct. 7, 2021 letter to Taylor, Dale Irwin, Greenidge's CEO at the time, asserted that SLG was attempting to "intentionally deceive the public by outright lying." Irwin said Greenidge would "explore pursuit of any and all legal remedies to our company."
Greenidge never filed suit.
The company's warning letter came as SLG was campaigning to block the continued operation and expansion of its Bitcoin mining operation. In June, the DEC refused to renew the facility's air emission permit in a decision that echoed several of SLG's arguments. Greenidge has appealed the DEC ruling.
At today's press conference, state Assembly Member Anna Kelles (D-Ithaca) said the state's First Amendment protections discourage would-be litigants from actually filing lawsuits that are at high risk of being deemed meritless. Instead they tend to back off at the threatening letter stage.
Kelles pointed to amendments two years ago to the state's anti-SLAPP law. "Strategic Lawsuits Against Public Participation" are used by wealthy individuals or corporations to silence critics by the threat of baseless litigation.
Under the state's recent SLAPP provisions, "if a defendant's speech or activity falls under the protection of the newly-broadened statute, judges will have the ability to dismiss these cases and require the entity who brought the meritless lawsuit to cover the defendant's legal fees."
For HBO's John Oliver's amusing take on SLAPP lawsuits, see the YouTube video he produced after his network was sued by a coal company featured in an earlier Oliver episode.
Not all states have SLAPP laws. And defendants don't get blanket protection even in states with relatively strong SLAPP laws, such as New York and Vermont.
For example, Vermont-based Casella Waste Services Inc., a major player in the New York waste industry, has sued Jon Swan, a persistent critic, in Vermont. He claims his comments comparing the company to the Nazis were hyperbolic, not defamatory.
---
---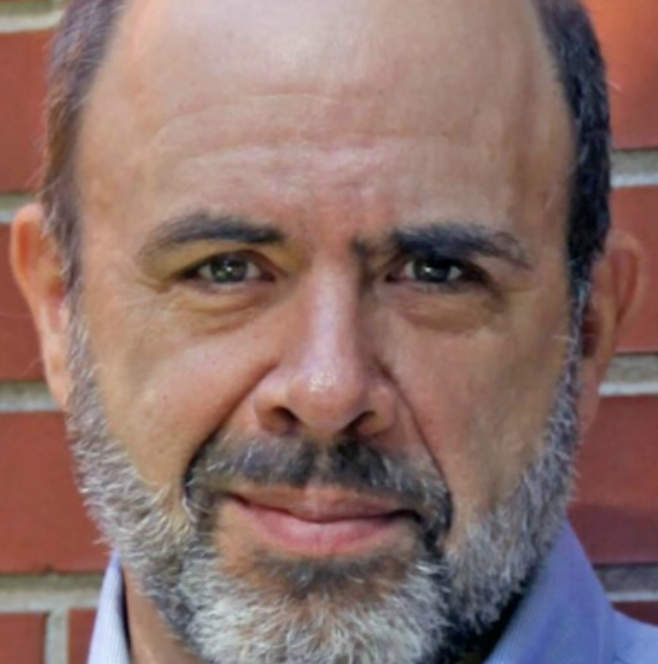 Peter is a three-time Pulitzer nominated reporter covering environmental issues through his first-of-its-kind digital publication The Water Front. He's won an array of Associated Press, UPI, and Society of Professional Journalist awards. His reporting on environmental issues continues to be featured in prominent New York publications and is available on FingerLakes1.com through an exclusive content partnership. Have a question or lead? Send it to [email protected].