School records have revealed that various school districts in New York State let their students be physically restrained by staff.
According to the Times Union, it's not an isolated event. Their research shows that there are thousands of students in the state that have been physically restrained during school.
Many of these students have disabilities and the restraunts cause them to have trauma and injuries. Rare cases have even killed students.
What are staff members doing to physically restrain students and why would they do this?
These restraints are considered "interventions." Teachers, teachers aides, and other staff members do the restraints and say they are used in an emergency situation. The situation is when a student can hurt themselves or others.
Times Unions found that some students were restrained hundreds of times per year in various districts. Other districts would restrain the same child multiple times per day.
Records also indicated that these restraints happened outside of emergency situations.
Students as young as three have been restrained in the prone position which can easily restrict their breathing. Other students have been held down who have no means of communication to share if they're unable to breath or if something hurts.
While it's required to report all of these incidents for students with disabilities, it isn't required for kids without them.
Is it legal for staff to restrain students in school?
There isn't a federal law that allows staff to use physical force on a child, but state laws govern this decision.
In New York, the law let's staff use "reasonable physical force" on a child if the situation is an emergency and the risk of injury is present.
Restraints cannot be used as punishment or to change a child's behavior. That doesn't mean it doesn't happen.
Normally the rule is to restrain a child when there is a risk of physical injury, but New York lets staff restrain kids to stop them from destroying property of the school or others. The restraints are also used to stop a child from disrupting school functions.
What the school districts restraining kids has to say
nita Murphy, superintendent of the Capital Region BOCES, said the staff absolutely love the children. She added that nobody wants to have to restrain a child.
She also said the staff are trained to use everything they can to de-escalate a situation before deciding to restrain a student.
Staff is trained on ways to stop a situation from reaching the level of a restraint, but right now schools are severely understaffed. This makes changing and adding new interventions harder because there's no time.
While most restraints are done when students are hitting, kicking, self harming, or trying to jump out windows, reports show they happen for other reasons.
Times Union reports that one student was restrained for ignoring her teacher's directions and hiding under a desk.
Moving forward, districts aim to do better, and students are speaking out about the trauma they've suffered due to these restraints.
---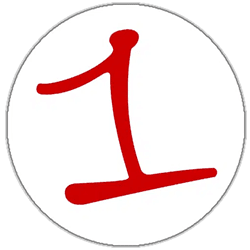 FingerLakes1.com is the region's leading all-digital news publication. The company was founded in 1998 and has been keeping residents informed for more than two decades. Have a lead? Send it to [email protected].