As of right now, the student loan forgiveness plan has been temporarily blocked by a federal appeals court.
This plan was rolled out by the Biden Administration and would forgive up to $20,000 for select student loan borrowers.
A stay was issued on Friday after an appeal was filed through the U.S. Court of Appeals for the 8th Circuit, according to My Twin Tiers.
The appeal was submitted by six Republican attorney generals in Republican states.
What does this mean for student loan forgiveness applicants?
This ruling was made the same week the applications were opened up for student loan forgiveness.
By Friday, almost 22 million people had applied for the program.
Now, the six state lawsuit is challenging the plan that could help millions of people with their student loan debt.
Just because the appeal issued a halt on the plan doesn't mean it isn't moving forward.
People still have the ability to apply for the relief and the government can still process applications. They can also prepare them for submission to the student loan servicers.
The only thing that cannot happen is the government forgiving the debt.
The grants cannot be issued until the appeals court issues a ruling.
Those who qualify could see up to $10,000 forgiven if they make less than $125,000 per year. If they received a Pell Grant to help pay for college, they could see up to $20,000 forgiven.
Why are Republicans against student loan forgiveness?
Republican states have described the forgiveness as economically unwise and unfair.
They believe that the cancellation will end up going to the top 60% of the income distribution. They believe this because most people with a lower income did not end up going on to get a higher education.
Attorneys suing also say that the Biden Administration doesn't have the authority to do what they're doing
"Ted Cruz, the great senator from Texas, said it's for slackers — quote slackers — who don't deserve relief. Who the hell do they think they are?" Biden said during a speech at Delaware State University.
The Biden Administration said that they do have the authority to do this under the 2003 Higher Education Relief Opportunities for Students Act.
Will this change when students can expect relief?
Payments on student loan debt will resume in January 2023. The pause extended through the end of December was the last one Biden said would be granted.
People are encouraged to apply by Nov. 15 to see the forgiveness in time for the repayment to begin.
The Biden Administration is confident things will still move along in a timely manner despite the current block.
---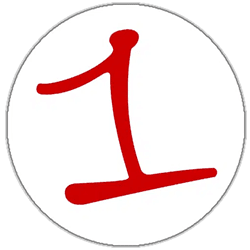 FingerLakes1.com is the region's leading all-digital news publication. The company was founded in 1998 and has been keeping residents informed for more than two decades. Have a lead? Send it to [email protected].