For one group of SUNY Cortland anthropology majors, their field is more than a framework for studying human societies and cultures.
It's a force for doing good in the world.
CULTURE Society, a nonprofit organization created earlier this year by SUNY Cortland students aligned with the university's Sociology/Anthropology Department, applies the professional skills and perspective of the discipline to find creative and culturally sensitive solutions to problems facing people today.
"What we're trying to do is use the definition of anthropology, which is just studying humanity, and apply that to a more — I guess — functional approach," said their executive director, Christopher Fernandez, a senior anthropology and sociology dual major from Pittsford, N.Y.
The group's anthropological activism has ranged from safely documenting culturally sensitive artifacts to providing free feminine hygiene products.
CULTURE Society is not recognized by the Student Government Association and doesn't yet have a Cortland chapter. However, in May it gained state approval and federal Internal Revenue Service-designated 501 C (3) status with a board of directors, an executive staff and an office in Rochester, N.Y.
Developers envision eventual campus chapters all over the country. But for now, the non-governmental agency offers both a website, culturesociety.org, and a blog for sharing ideas on future cultural heritage, antiracism, human rights and environmental sustainability projects.
Projects currently include:
In late September, CULTURE Society raised funds and installed a hand-cranked compost tumbler in the SUNY Cortland Childcare Center playground area. It will help give children an early exposure to sustainability practices.
Members collected and distributed through the SUNY Cortland Cupboard 3,000 feminine hygiene products, covering one costly necessity that strains the budgets of female students.
The group organizes lectures including, last semester, a sandwich seminar on human rights and immigration.
CULTURE Society is starting to develop an antiracism and indigenous rights curriculum suitable for high school age and younger students.
The group, members of which have experience creating 3D images of artifacts, are offering to use photography and 3D scanning equipment to create digital "virtual museums" on behalf of monetarily impoverished but culturally rich societies. They will do the work for free and ask only for travel expenses.
People get confused about the very broad scope of CULTURE Society's projects.
"We're a non-profit but we're just identified as an anthropological group. So, you take good ideas," Fernandez said. "If someone comes to us and has an idea and we can facilitate it, then we do it, as long as it helps people."
CULTURE Society's seven-member board, assisted by some 30 student volunteers and numerous faculty advisors, combine anthropology, sociology and a mix of other academic disciplines found at the university — archeology, health education, history, political science, international studies and modern languages to name just a few — to help humankind in any way these intensely people-oriented activists can dream up.
"I wouldn't say the goal was to necessarily address things that existing organizations weren't doing," Fernandez explained. "But we are trying to solve common problems from an anthropological perspective. So some things that we have been doing are very similar to what other groups have been doing. We are just consolidating it and looking at it slightly differently with different explanations."
Fernandez explained, for example, how the group wants to preserve cultural heritage artifacts in ways that maintain a community's ownership and connection with their own anthropological items.
"Instead of having to remove an artifact from its ancestral land, you can just 3D scan it and then leave it," Fernandez said. "So, you don't run into awkward situations where you are removing a culture's artifacts from their historical lands and far away from where the descending generations can't actually enjoy it. It avoids the messy subject of repatriation."
Some 30 students of all disciplines have shown up for brain-storming meetings on an eclectic array of future projects with CULTURE Society members. Many are majoring in the university's relatively new action anthropology concentration.
"At the end of the day, that's what action anthropology is, it's using what you know about humanity to help humanity," Fernandez said.
Last fall, the organization functioned as a study group. Then Fernandez, who abandoned a photojournalism career and transferred to Cortland as a junior from Monroe Community College, used last winter break to set up the non-profit corporation, successfully shepherding it first through state and then federal approvals. He had help from C. Pierce Rasmussen '22, the CULTURE Society board president, a former anthropology major from Dryden, N.Y.
Darren Heigel, a senior dual major in archeology and history from Galway, N.Y., writes for the group's blog and fronts the organization's archeological services.
"I'm highly motivated to work with my colleagues on CULTURE Society's mission of cultural heritage preservation," Heigel said. "By using cutting-edge, minimally invasive technologies, and methods, such as 3D-scanners and photogrammetry, we hope to help indigenous groups and academic field workers alike, to create a more ethical, involved and accessible archaeology for all."
"We can go wherever they need us to, as long as they can pay for the plane ticket," Fernandez said of the virtual artifact preservation service.
The group's vice president Olivia Morrison, a sophomore action anthropology major from Albion, N.Y., also writes for the blog.
"She is more of our 'helping people right now with problems' person," Fernandez said. "For example, she discerned the need for women's hygiene products."
Morrison also promoted a School of Education faculty member's idea that the SUNY Cortland Childcare Center could benefit from the composter.
"I've always wanted to do nonprofit work and CULTURE Society has been able to make a difference in such a short amount of time," Morrison said. "Our projects, past, present and future, help to combat issues I'm passionate about like climate change, women's rights, Indigenous rights and more."
Fernandez, who traveled for archeological research to Turkey with SUNY Distinguished Professor of Sociology/Anthropology Sharon Steadman, bounces ideas off of his mentor a lot. Members of the group also frequently consult John Sosa, a SUNY Cortland associate professor emeritus of anthropology with a Maya background, about culturally sensitive approaches to working with populations they are serving.
As executive director, Fernandez plans to create a larger network to grow the organization.
"We are going to be reaching out to cultural heritage sites, colleges, museums and dig sites and offering our services," Fernandez said. "It's a very niche group and I expect that a lot of people have contact with each other."
---
---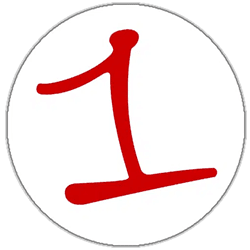 FingerLakes1.com is the region's leading all-digital news publication. The company was founded in 1998 and has been keeping residents informed for more than two decades. Have a lead? Send it to [email protected].