Pepsi just launched a limited-edition S'mores collection.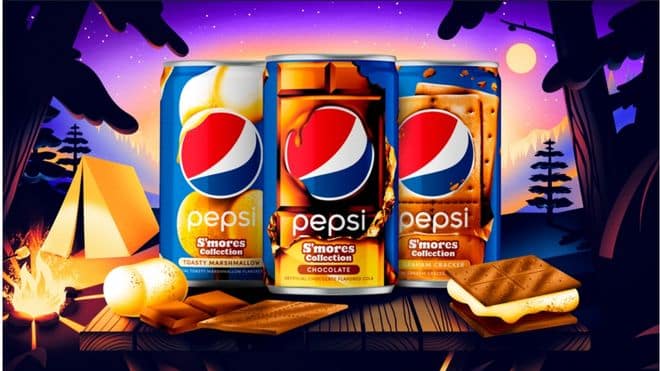 The soda collection comes in a three pack, but where can you buy it?
Pepsi: S'mores collection
Pepsi launched a social media campaign, yesterday– on September 22. They are giving away 2,000 cases of their newest fall-inspired flavors. S'mores Pepsi comes in a three pack. Each pack comes with a graham cracker-inspired soda, a marshmallow-inspired soda, and a chocolate-inspired soda. You may be able to win a pack– but they won't be available in stores. The three packs will feature one of each can– mini-sized, 7.5oz cans. The intention is for fans to mix and match to make their perfect s'more.
The S'mores Pepsi packs are part of a giveaway to kick off the fall season. Only the 2,000 that will be picked at random from the submitted entries, will be lucky enough to taste them.
In order to enter the giveaway, you must follow Pepsi on Instagram or Twitter and then upload a picture or description of how you enjoy s'mores. Make sure to add the hashtags #PepsiSmores and #Sweepstakes to be entered. The contest begins September 22, 2022, and runs through September 27, 2022, at 11.59pm.
Keep in mind that the company can only see public accounts. If you want to win the Pepsi collection, be sure to set your profile to public for the duration of the sweepstakes. Pepsi also stated in their rules for the contest that content won't actually be judged. The company plans to pull 2,000 handles from across Instagram and Twitter who used their hashtags.
Entries are limited to people 18 and older and one entry per Instagram account and one entry per Twitter account.