Inflation is still high and Americans are wondering what is being done to help.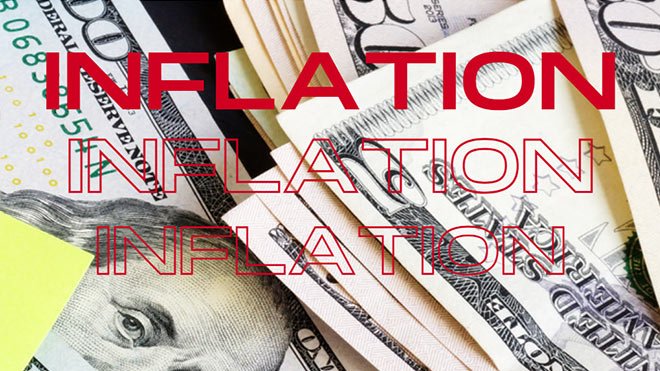 Luckily, the Inflation Reduction Act is underway and we know the inflation rates.
What is the inflation rate?
As of June 2022, the overall Consumer Price Index for All Urban Consumers increased 9.1%. This is the largest one year increase since November 1981. During that one year period, other costs increased too:
Food: 10.4%

Food at home: 12.2%
Food out: 7.7%

Energy: 41.6%

Energy– motor fuel (including all types of gasoline): 60.2%
Gas prices: 59.9%
Electricity: 13.7%
Natural gas: 38.4%

New vehicles: 11.4%

Used cars and trucks: 7.1%
Car parts and equipment: 14.9%

Transportation services: 8.8%
Household furnishings and supplies: 10.2%
Apparel: 5.2%
Pressure to fix inflation
The 9.1% inflation over a short period of time has only strengthened the Federal Reserve's desire to resolve inflation. They have been making attempts to do this by aggressively raising interest rates. However, this could leave prices elevated for things such as housing.
The higher and faster that the Fed pushes rates up, increases the risks for a potential US recession. Fed policy makers have already signaled a second 75 basis-point hike in interest rates.
Inflation in 2012 vs 2022
Believe it or not 2012 was an entire decade ago. Lots has changed since then, especially prices. Looking back, prices in 2012 seem significantly lower, but they might not be as different as you think. When you adjust prices from 2012 to account for inflation, they aren't that far off.
As you know, inflation is on the rise– but what does that really mean? Shortages are one of the main components of inflation. Simply put, inflation is too much money chasing a scarcity of resources. Inflation is the average change in all prices. Some things will outpace inflation and others will take longer. Right now, energy prices are the largest factor driving up inflation. So how do prices now compare to 2012?
House prices– 65% increase

May 2012– $211,131 for a single family home
2022– average of $349,816

Bacon– 32% increase

2012– $5.57/lb
2022– $7.36/lb

Dozen eggs– 33% increase
Gas prices (per gallon)–
Electricity– decrease

2012– $0.17 kwh
2022– $0.15 kwh

Bananas– decrease

2012– $0.75/ lb
2022– $0.64/ lb
Keep in mind, that these numbers have been adjusted for inflation. Since 2012, inflation has made many goods and services more expensive. But, if income levels rise at the same or a higher pace, it all evens out. However, it may take some time for income levels and several other economic factors to catch up.
Inflation Reduction Act
The Inflation Reduction Act will lower costs for families and combat the climate crisis. The act will also work to reduce the deficit and ask large corporations to pay their fair share. "President Biden and Congressional Democrats have worked together to deliver a historic legislative achievement that defeats special interests, delivers for American families, and grows the economy from the bottom up and middle out."
The first thing on the docket for the Inflation Reduction Act is healthcare. Americans pay two to three times more for prescription drugs than citizens of other countries. Medicare beneficiaries could see their prescription drug costs go down. This is because of a provision allowing Medicare to negotiate prescription drug costs. Somewhere between 5-7 million stand to benefit from this.
50 million Americans with Medicare Part D will have their pharmacy costs capped at $2,000 per year. This will directly benefit about 1.4 million beneficiaries each year.
3.3 million Medicare beneficiaries with diabetes will benefit from a guarantee that their insulin costs are capped at $35 for a month's supply.
13 million Americans will continue to save an average of $800 per year on health insurance premiums and 3 million more Americans will have health insurance than without the law. Currently, the uninsured rate is at an all-time low of 8%.
The Inflation Reduction Act is also making moves towards clean energy. Families that take advantage of clean energy and electric vehicle tax credits will save more than $1,000 per year. $14,000 will also be available in direct consumer rebates for families to buy heat pumps or other energy efficient home appliances.
Clean energy efforts from the Inflation Reduction Act
By 2030, homes, businesses, and communities will be powered with much more clean energy. This will include 950 million solar panels, 120,000 wind turbines, and 2,300 grid-scale battery plants. In addition, there will be attempts to strengthen climate resilience and protect nearly 2 million acres of national forests. In turn, this will create millions of good-paying jobs making clean energy in America while working to reduce harmful pollution too.
This act will also make changes to the tax code to make it fairer. Some of the largest, profitable corporations $0 pay in federal income tax. The top 1% of earners is estimated to evade $160 billion in taxes each year. The Inflation Reduction Act will generate $124 billion by collecting taxes already owed by wealthy people and large corporations. Families making less than $400,000 will not see their taxes increase. The Inflation Act will achieve hundreds of billions in deficit reduction The deficit is projected to fall by more than $1.5 trillion this year. Find additional details about the breakdown of the Inflation Reduction Act here.