A payment of $200 is on the way to millions of Indiana residents.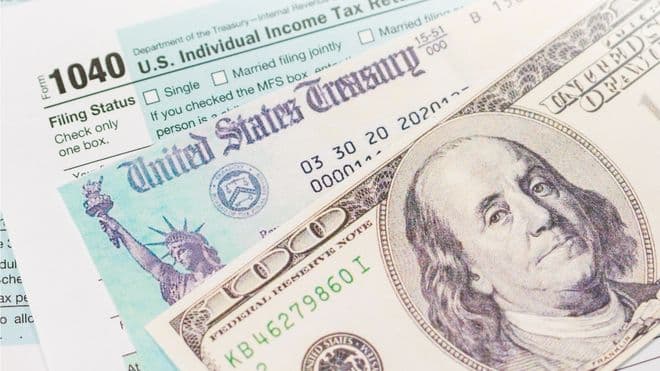 These checks are coming from the state's Automatic Taxpayer Refund that was recently signed into law.
Who qualifies for the payment?
Earlier this month, Indiana state Governor Eric Holcomb signed an Automatic Taxpayer Refund into law. This legislation will ensure a $200 payment to qualifying individuals and $400 for couples filing jointly. Indiana started the process of issuing 1.5 million checks worth $200 last week. The Indiana Department of Revenue estimates that the money should be in your bank by August 24. However, some taxpayers may have seen the funds as early as August 18.
Residents who have not received the payment by November 1 are instructed to contact the Indiana Department of Revenue with questions. Taxpayers who also have not received their payment of $125 due to the paper shortage should see the who checks combined in early October. Because this check will include both payments it should be $325.
Every Indiana taxpayer that qualified for the $125 Automatic Taxpayer Refund earlier this year is eligible for the $200 Automatic Taxpayer Refund. However, some residents who did not qualify for the payment of $125, do qualify for the $200 Automatic Taxpayer Refund.
This includes those who have received Social Security benefits during the year 2022 and have not been claimed as a dependent. These taxpayers must file a 2022 Indiana resident tax return to claim the $200 before January 1, 2024. However, rather than a direct payment– it will be a $200 tax credit toward taxes or refund due.