Widespread outbreaks of toxic cyanobacteria were reported across the Finger Lakes this week, including the first so-called harmful algal blooms (HABs) of the season on Seneca and Skaneateles lakes.
The reports fall in line with what has become a pattern in the region in recent years: blooms intensify from mid-August through the middle of October, threatening swimmers, pets and drinking water.
Cayuga and Honeoye lakes, which had been hard hit in July, continued to be plagued this week by blooms that forced several beaches to close to swimmers.
So far, Canandaigua and Owasco lakes have reported fewer blooms than usual, while Keuka Lake has reported several more than past seasons, according to an interactive map produced by the state Department of Environmental Conservation.
The lake toxin phenomenon is driven largely by nutrients that wash into the lakes, compounded by warming and heavy downpours triggered by climate change, studies have show.
Addressing the problem is politically delicate because growing evidence points to phosphorous generated by farms as a prime culprit.
One day after DEC Commissioner Basil Seggos showered praise on a farm near Skaneateles for its environmentally-sensitive practices, the agency received a report of the lake's first toxic bloom of the summer.
Unfiltered water from Skaneateles is the primary drinking water source for more than 200,000 people around Syracuse.
Speaking from a dock on Skaneateles Sunday, Seggos touted the state's $272 million in water quality grants last year. While he voiced concern about how climate change may fuel HABs, he was silent about the role played by phosphorous from farms.
"We're certainly concerned about climate change, which will inherently warm these waters and make the water more conducive to algal blooms," Seggos said.
The most common toxin in Finger Lakes blooms is microcystin. Blooms of bacteria that contain it can cause skin and eye irritation and other more dangerous health problems involving the liver and the nervous system. They can be deadly to dogs that lick themselves after swimming in toxic lake water.
The DEC is now evaluating several local plans to stop loading the lakes with nutrients that feed the toxin-producing bacteria. The agency is only weeks away from approving highly detailed "9 Element" plans for the Seneca-Keuka and Owasco watersheds.
"Across the Finger Lakes, phosphorus is the nutrient that regulates growth of algae and cyanobacteria," a draft of the Seneca-Keuka 9 Element plan states. "Farmland contributes an estimated 81 percent of the phosphorus into the Keuka and Seneca lakes."
Cultivated crops are responsible for and estimated 64 percent of the Seneca-Keuka phosphorous load, while hay and pasture land contributes 17 percent.
In the Owasco watershed, which has a slightly higher proportion of agricultural land, farms contribute an estimated 90 percent of the phosphorus that reaches the lake — 53 percent from cropland and 37 percent from hay and pasture.
Adam Effler, executive director of the Owasco Lake Watershed Council, said Owasco's 9 Element plan is a collaborative effort aimed at encouraging best practices at farms, including limits on tillage and manure spreading. He said farmers participated in the process, which seeks to reduce HABs while avoiding an undue financial burden on farms.
Other local officials have expressed frustration that the state — particularly the Department of Health and the DEC — have not been more decisive in addressing the HABs crisis.
"The state needs to get serious about this and give us rules and regulations we can enforce," said Auburn City Councilor Jimmy Giannettino.
"Is this going to have an impact on agriculture? 100 percent," he added. "But we understand how important agriculture is to our economy, our needs. We will advocate for funding to lessen the impact, but we've got to get serious about this."
Auburn and the town of Owasco draw drinking water from Owasco Lake. After traces of toxins appeared in their tap water several years ago, they were obliged to spend millions of dollars on carbon filtering systems and have successfully addressed the problem — so far.
Owasco reported its first cyanobacteria bloom of the summer Aug. 9 near the Owasco County Club. Drinking water in Auburn and Owasco has not been affected, Giannettino said.
Owasco area officials have also developed a draft of enforceable watershed rules and regulations that are likely to become a model applied statewide, he added.
The DOH is scheduled to publish its proposed amendments to that draft in November. After a three-month public comment period over the winter, the agency is expected to publish the final rules next May or June, Effler said.
Within the next few weeks, Owasco officials expect the DEC to give final approval to the 9 Element plan for their watershed.
"As soon as Owasco gets approved, we should get approval a week or two after that," Ian Smith, Seneca Lake's Watershed Steward, said of the Seneca-Keuka 9 Element plan.
Smith is expected to discuss that plan in his keynote address at Seneca Lake Pure Waters Association's annual meeting in Watkins Glen Thursday.
The plan lays out phosphorous reduction goals for each of 22 sectors of the watershed — many of them tributary basins. It assumes best management practices are applied.
Although climate change effects are expected to increase phosphorus loads by 9-27 percent in those sectors, projected net phosphorus reductions range from 15-40 percent.
While Owasco officials have said they hope to cut their lake's overall phosphorous load by 30 percent over five years, Smith said the Seneca-Keuka plan does not specify a lakewide phosphorous reduction goal.
Nine blooms have been confirmed on the northern end of Keuka Lake this month, from Penn Yan south to Keuka Park.
The first report of a Seneca bloom came Aug. 16 from the southwest region, followed by others around Dresden Bay and the northeast sector.
"They were first spotted away from shore in late morning, but drifted to shore in early afternoon," SLPWA reported. "The cyanobacteria detected is widespread and not very intense."
The next day the beach at Sampson State Park was closed due to a bloom report and Dresden Bay had another bloom, according to Abi Buddington of Committee to Preserve the Finger Lakes. SLPWA reported 19 confirmed blooms on Seneca so far this week.
Cayuga Lake has reported seven blooms this month after recording 37 in July, according to Ithaca-based Community Science Institute.
---
---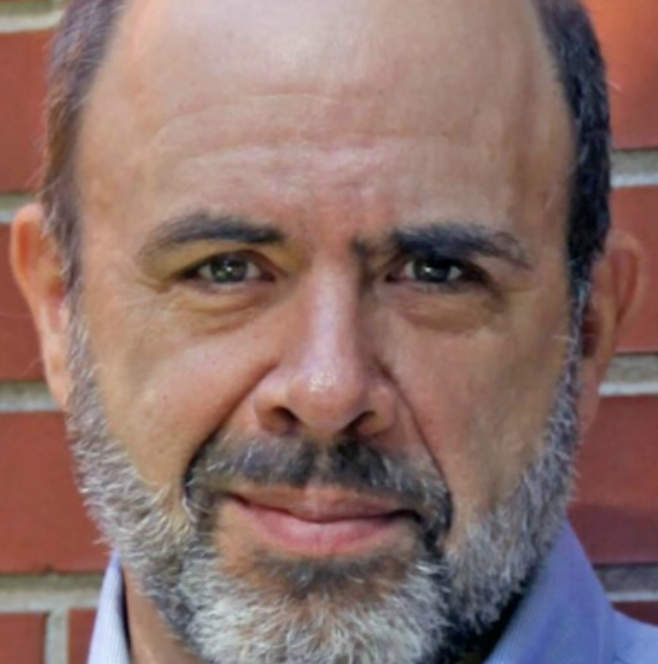 Peter is a three-time Pulitzer nominated reporter covering environmental issues through his first-of-its-kind digital publication The Water Front. He's won an array of Associated Press, UPI, and Society of Professional Journalist awards. His reporting on environmental issues continues to be featured in prominent New York publications and is available on FingerLakes1.com through an exclusive content partnership. Have a question or lead? Send it to [email protected].