Federal regulators have cited Cargill Deicing Technologies for "aggravated conduct constituting more than ordinary negligence" in the December 2020 roof collapse that killed two miners at its Avery Island, La., salt mine.
In an unsigned and undated report posted on its website, the U.S. Mining Safety and Health Administration listed the citations under "enforcement actions" but did not specify any fines levied.
A few weeks after the fatal accident, Cargill announced plans to permanently close the facility, which employed about 200.
In June, Cargill began intentionally flooding the mine, leaving the company with only two other active U.S. sources of salt used to de-ice winter roads: one located in Lansing, N.Y. (under Cayuga Lake) and the other in Cleveland (under Lake Erie).
The non-profit group CLEAN (Cayuga Lake Environmental Action Now) is suing Cargill in Tompkins County Supreme Court in a bid to halt mining in potentially hazardous sections of the Cayuga salt mine.
The fatal Louisiana accident raised fresh concerns among CLEAN members in New York about the dangers of roof collapse and/or mine flooding.
"We think Cargill made the right decision to close their Avery Island Salt Mine following those two unfortunate fatalities," said John Dennis, president of CLEAN. "We also think those deaths are a sign that Cargill needs to move their remaining salt mining operations to mining under land rather than continuing to mine under Lake Erie and under Cayuga Lake.
"Mining under bodies of water is more profitable, but it risks salinizing the overlying lakes after the mines eventually flood. And in some cases it may be risker for the miners."
In Louisiana, the early morning roof collapse on Dec. 14, 2020 killed Lance Begnaud, 27, and Rene Romero, 41. They had been drilling holes in the cavern roof to inject grout in an effort to control gushing water, the MSHA report said.
The 4,743-ton salt mass that fell on or near them was approximately 120 feet long, 60 feet high and 20 feet deep.
According to the report, the mine operator (Cargill officials) noticed a crack in the roof in November 2020 and watched it grow in the days that followed.
"On Dec. 9, 2020, the mine operator held a safety meeting … directly beneath the hazardous roof," the report said. Three days later, the mine operator ordered a miner to stop working when "movement of the roof was observed."
On the day of the fatal collapse, the report said, "a workplace examination was not conducted prior to allowing miners to work in this area."
The report went on to say:
"The mine operator engaged in aggravated conduct constituting more than ordinary negligence by failing over several shifts to post warning signs against entry or install barriers to impede entry until the hazardous ground conditions were taken down or supported. This violation is an unwarrantable failure to comply with a mandatory standard."
Cargill spokesman Daniel Sullivan did not immediately respond to an email request for comment.
Denisha Braxton, a Department of Labor spokesperson for MSHA, did not respond to an email or a phone message asking whether fines had been or would be levied.
The widows of the deceased miners filed wrongful death lawsuits last December and have since settled with Cargill under confidentiality agreements, according to their lawyers.
Alexandra Kate Patin and Begnaud had two children, and she was pregnant when he was killed. Romero and his widow, Genee Babineaux Romero, had one daughter.
The two lawsuits, filled by the same Lafayette, La., law firm, were nearly identical.
The Patin suit alleged "aggravated conduct constituting intentional acts in that Cargill management knew that its group support system was not property designed, installed, and/or maintained and that said failure would inevitably lead to severe injury and/or death" to miners."
The suit also alleged intentional falsification of records and failure to report previous roof collapses.
The MSHA report said federal regulators saw evidence of three other roof falls on the level of the mine that suffered the Dec. 14, 2020 roof fall.
The area of the fatal roof fall had a hydraulic connection to a sink hole. One major sinkhole, known as Froggy Bottom, had been leaking water into the mine since 2013.
"The sinkhole was between 125 and 150 feet in diameter in 2013," the report said. "The sinkhole encompassed a large part of a neighboring yard, as well as the paved entry road to the mine.
"Since 2013, the mine operator continually filled in the area and repaved the road several times. At the time of this (December 2020) accident, the sinkhole was between 50 and 75 feet in diameter."
The Patin lawsuit named as a defendant a contractor who had allegedly dumped "truckloads of dirt to cover the sinkhole in Froggy Bottom right over the area of the roof collapse." 
The suit further alleged that a Cargill foreman on the grouting crew required "miners under his supervision, including Lance Begnaud, to work (in a section) where he was specifically told by a Cargill employee … it was inevitable and substantially certain that severe injury or death would occur if they kept working in the torrential following of water on Dec. 14, 2020."
The CLEAN lawsuit focuses on a series of geologic "anomalies" and a trough of thinning bedrock that may make the entire mine vulnerable to water flows from above or roof collapses, as reported by geologist John K. Warren.
The state Department of Environmental Conservation, a co-defendant in the CLEAN suit against Cargill, has acknowledged potential heightened risks of flooding or collapse and modified Cargill's mining permit last year to reflect its concerns.
But the DEC has never required Cargill to produce an environmental impact statement for the Cayuga mine, nor has it cooperated with efforts by the public to obtain Cargill documents that pertain to geologic risk.
---
---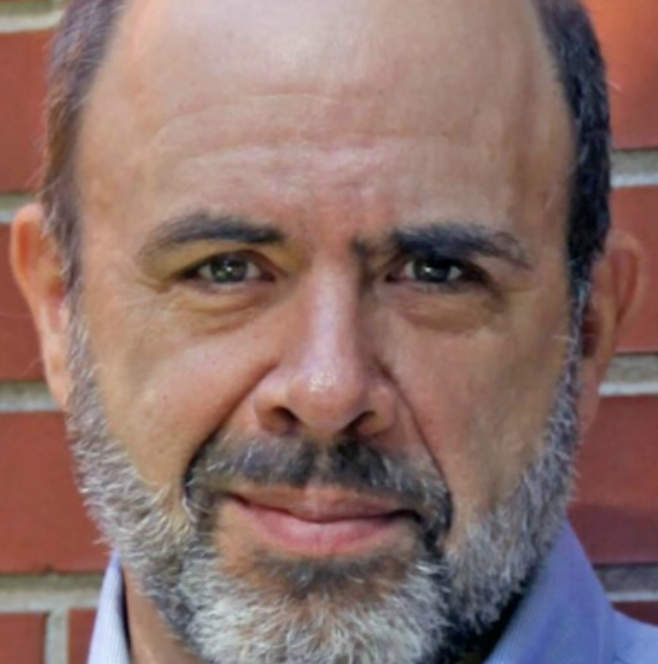 Peter is a three-time Pulitzer nominated reporter covering environmental issues through his first-of-its-kind digital publication The Water Front. He's won an array of Associated Press, UPI, and Society of Professional Journalist awards. His reporting on environmental issues continues to be featured in prominent New York publications and is available on FingerLakes1.com through an exclusive content partnership. Have a question or lead? Send it to peter@fingerlakes1.com.