The federal government declared monkeypox a public health emergency on Thursday as cases rise across the country.
While cases numbers remain relatively low upstate, New York has seen upwards of 1,800 monkeypox cases, the most out of any U.S. state.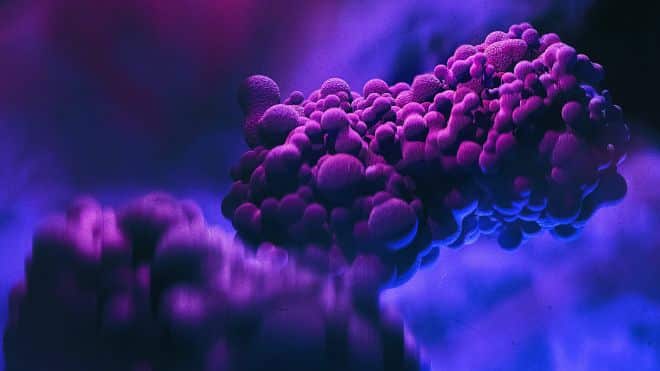 Monkeypox spreads rapidly across U.S.
Monkeypox cases have surpassed 7,100 nationwide, according to the most recent update from the CDC.
While monkeypox is not considered a sexually-transmitted disease, some U.S. cases appear to have spread via sexual contact. Still, there are other ways in which monkeypox spreads through close, personal contact.
CDC Director Rochelle Walensky said on Thursday that gay and bisexual men who are HIV positive or taking preventative medicines like PREP face the greatest risk from monkeypox exposure.
---
Related: Local experts talk Monkeypox, history of virus and how it compares to other diseases (video)
---
How many cases in upstate New York?
New York State declared monkeypox a statewide emergency in late July.
New York City Mayor Eric Adams followed suit by declaring a local emergency on August 1.
As of Friday, August 5, there were 1,862 confirmed cases statewide, over 90% of those having been reported in New York City.
Governor Kathy Hochul's declaration of a State Disaster Emergency enabled more aggressive efforts to stem the outbreak, including expanding the pool of vaccine administrators and requiring providers to send vaccine data to the NYS Department of Health.
Regional data from earlier this week shows Central and Western New York as having four and twelve cases, respectively.
Breakdown of case numbers by county
---
Related: Tompkins County: First case of monkeypox identified
---
Monkeypox vaccine: Is it available?
Thursday's public health emergency announcement was made during a briefing with the U.S. Department of Health and Human Services.
Some have criticized the Biden administration's response to the monkeypox outbreak. HHS wait over three weeks after the first confirmed case on U.S. soil to order mass quantities of the monkeypox vaccine.
The delay apparently stemmed from concern that, should those vaccines be taken out of storage, their shelf life would decrease dramatically, according to CNN.
The vaccine, called JYNNEOS, is licensed by the U.S. Food and Drug Administration as a two-dose series for adults 18 years or older.
NYS DOH says the vaccine is currently only available through the federal government's National Strategic Stockpile.
"At this time, it is being made available by the federal government for the primary purpose of post-exposure prophylaxis (PEP) among individuals with a possible recent exposure to monkeypox," says the DOH website.
---
Related: Monkeypox: How do you catch it? States are seeing a rise in cases, with some issuing a state of emergency and shortage of vaccines
---
Senator Gillibrand: "We can build on the lessons of COVID-19" in vaccine rollout
New York State will see a phased rollout of 170,000 vaccine doses, the majority of which will be distributed to New York City.
On Wednesday, U.S. Senator Kirsten Gillibrand called for the Biden administration to increase domestic production of monkeypox vaccines by invoking the Defense Production Act.
"So far, New York State has been allotted 170,000 vaccine doses – but as we learned with COVID-19, a robust and credible vaccine distribution is crucial to fighting a public health crisis like this one," said Gillibrand, according to 13Wham. "We can build on the lessons of COVID-19, and use the knowledge to act more decisively as we fight against this disease."
---
---