Have you seen the new building going up on Route 14 A in the Town of Geneva? If you drive past it, you can't miss the red, white, and blue colors of the building. A sign out front reads "The Future Site of CCMI, Inc." You may be wondering "Who is CCMI?" and "What do they do?" You may not have even known that CCMI, Inc. has been growing within the Geneva City Limits since the 1990's.  CCMI is an acronym for Create, Construct, Manufacture, Invent.  These words describe the process of plastic fabrication, the reason CCMI, Inc. was founded in 1991 by Wells C. Lewis.  
Wells was a manufacturing rep that sold a variety of plastic processes like injection molding, rotational molding, profile extrusion, and others. Wells saw the opportunities in plastic fabrication and jumped in. He started in a small storage unit in Auburn, NY and later made the move to a larger space in Geneva, purchasing the company's current building on Middle Street. 
In 2004, Anthony W. Lewis, son of Wells, joined the CCMI, Inc. team with the goal to rebuild the business from the customer up. Anthony rebranded, invested into new equipment and diversified the business in order to attack the growing industry demand. Since 2004, through much work and determination CCMI has grown from a small job shop to a multi-million dollar company.
In the process of growing CCMI, the company has acquired many state-of-the-art pieces of equipment and added four different departments, including vacuum forming, CNC routing, CNC machining and fabrication. A majority of the core business involves taking raw sheets, rods or bars of plastic and fabricating them into usable parts. CCMI uses the equipment to cut, mold, bend, bond, trim, and machine plastic. CCMI takes on orders of one single piece all the way up to jobs of 10,000 pieces, or sometimes even more. CCMI is in many major industries that require plastic components and continues to be utilized by many well-known companies. 
Due to a lack of space, the current building is no longer able to accommodate the continual growth of CCMI.  About four years ago, the planning to build a larger, more efficient facility began. When the time was right, the question went from "Can we?" to "Where can we?" Anthony's main focus was on the CCMI team. Moving outside of the Geneva area could result in the potential to lose one or more of the current talented, well-rounded, and valuable team members.  Therefore, Anthony decided that Geneva would be the place for CCMI to continue to grow. 
The property on Route 14A had the space and ability to become home to the new 15,000 square foot facility. The new facility will double CCMI's current production space allowing CCMI to continue to grow, expand, welcome more employees, add more equipment and remain having a positive economic impact on Geneva and the surrounding areas.
In a few months, the new home to CCMI hopes to be fully operational. If interested, CCMI welcomes anyone to contact them or to stop in to visit. CCMI would love to show you what they do, how they do it and any way they could assist you or your business.
---
---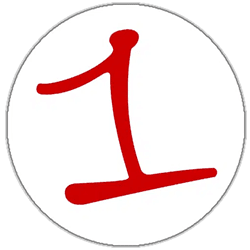 FingerLakes1.com is the region's leading all-digital news publication. The company was founded in 1998 and has been keeping residents informed for more than two decades. Have a lead? Send it to [email protected].