Just 10 percent of used plastics can be reclaimed and repurposed today by New York's antiquated recycling infrastructure. That's why advocates and business leaders are applauding efforts to modernize the state's recycling infrastructure and divert hundreds of millions of tons of used plastics away from landfills, lakes, rivers, and streams. Seeking to address New York's plastic waste issue, Senator John W. Mannion (D-Geddes) and Assemblymember Alicia Hyndman (D-Queens), who is Chair of the Commission on Solid Waste Management, have introduced legislation (S.7891/ A.9495) that would substantially improve how New York recycles while paving the way for billions of dollars of private investment in the green economy.
Already welcomed in 18 other states, advanced recycling centers recycle more of the 90% of plastics not recycled today – including hard-to-recycle plastics – and repurpose them using cutting-edge technology. With the approval of S.7891/A.9495, New York would join a growing list of states relying on these advanced technology-based recycling centers to keep plastics out of the environment. Since 2017, 5.5 million metric tons of plastic waste have been diverted from landfills as a result of announced investments in advanced recycling.
"New York is a leader in our nation's green economy and introducing new recycling technologies that will help us meet our climate goals while creating more green collar jobs is a win-win," said Senator John W. Mannion. "Advanced recycling will keep plastics out of landfills and is a giant step towards a future where the need to produce new plastics is drastically reduced."
"I've seen for too long the impact that plastic waste has on the Black and brown communities that I represent, and it's about time we begin to tackle this problem once-and-for-all with a common-sense, proven solution that makes recycling easier and keeps plastic waste out of our streets, parks, and water resources," said Assemblymember Alicia Hyndman, Chair of the Commission on Solid Waste Management. "That's why I introduced A.9495, to improve the way New York recycles and to keep used plastic out of our environment. 15 states have beat us to it. New York must be next."
Unlike used plastics that continue to overburden landfills, where they are incinerated and increase emission levels in New York, advanced recycling centers do not dispose of or incinerate the used plastics they receive. Rather, these facilities convert used plastics, in the absence of oxygen, into raw materials for new products – helping to significantly reduce greenhouse gas emissions.
In New York, it's also estimated that advanced recycling centers will generate an additional $502 million in economic activity annually and hundreds of family-sustaining green collar jobs.
"It's clear that New York is the new frontier of the sustainable economy, and we applaud Senator Mannion and Assemblymember Hyndman for their commitment to pushing the envelope for how energy and waste solutions can help solve our most pressing environmental challenges," said Bob Powell, Founder of Brightmark, a waste solutions company that plans to divert 10 million metric tons of plastic waste from landfills by 2030. "We look forward to working with Senator Mannion and Assemblymember Hyndman, their colleagues in the State Legislature, environmental advocates, and regional stakeholders to improve the way we reuse and recycle plastic waste within the state."
"For more than a decade, we've dedicated ourselves to developing, testing, and studying how to improve the way we recycle on a global scale. We've seen firsthand how advanced recycling revolutionizes for the better how states recycle and repurpose post-use plastics. Thanks to Senator Mannion and Assemblymember Hyndman's leadership, we now look forward to closely watching how these solutions are implemented in New York," said Nick Canosa, Co-founder and Chief Executive Officer of Braven Environmental, a Yonkers-based firm that uses technology to address the plastic waste crisis.
"We need workable solutions to address our waste management challenges and now is the right time to promote advanced recycling technologies in New York, which will produce environmental, energy, and economic benefits to the state," said Heather Briccetti, President and CEO of The Business Council of New York State. "We support Senator Mannion and Assemblymember Hyndman's leadership in introducing this critical legislation and look forward to working with our partners across the state to advocate for its adoption."
"We thank Senator Mannion and Assemblymember Hyndman for their leadership and efforts in bringing this cutting-edge, sustainable recycling technology to New York, which the businesses, communities, and partners we serve will all directly benefit from," said Dottie Gallagher, President and CEO of Buffalo Niagara Partnership. "We're not only excited for the local investment, green collar jobs, and economic activity these facilities will generate for our region but for the convenience the technology will create for everyday New Yorkers doing their best to reuse and recycle."
There is overwhelming support among voters on both sides of the aisle to bring advanced recycling to New York. According to a survey of 1,000 statewide voters on both sides of the aisle, more than eight in ten registered voters in the state say they support promoting advanced recycling manufacturing sites to create new plastics out of used and recycled products.
The legislation is currently in front of both the Senate and Assembly Committees on Environmental Conservation.
---
---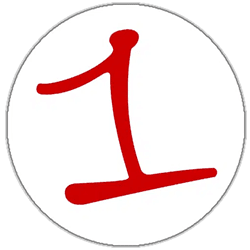 FingerLakes1.com is the region's leading all-digital news publication. The company was founded in 1998 and has been keeping residents informed for more than two decades. Have a lead? Send it to [email protected].