Millions of Americans have received, or are getting ready to receive, their February food stamps. Some can expect extra due to COVID-19.
They way you receive them, as well as when, depend on your own state's rules.
While the SNAP program is federally funded, it is run solely by the state providing services.
Many people receive their monthly benefits with an EBT card, but some states have their own card or prepaid debit cards.
States not only determine how a person is paid their benefit but when they are paid the benefit.
This means the payment method and date may be different for some on New York compared to Arizona.
How do I check my February food stamp payment?
Every state has a schedule which you can find by searching Google or contacting your local SNAP office.
SNAP benefits permanently increased under the Biden administration following inflation and the COLA increase.
The average maximum in each state is around $835, except in Alaska and Hawaii where it's higher.
Each state's monthly food stamp payment date
These numbers were first reported by Marca.
Alabama: between the 4th and 23rd
Alaska: the 1st
Arizona: between the 1st and 13th
Arkansas: between the 4th and 13th
California: between the 1st and 10th
Colorado: between the 1st and 10th
Connecticut: between the 1st and 3rd
Delaware: between the 2nd and 23rd
Florida: between the 1st and 28th
Georgia: between the 5th and 23rd
Guam: the 1st
Hawaii: the 3rd and 5th
Idaho: between the 1st and 10th
Illinois: 1st, 3rd, 4th, 5th, 6th, 7th, 8th, 9th, 10th, 13th, 17th and 20th
Indiana: between the 5th and 23rd
Iowa: between the 1st and 10th
Kansas: between the 1st and 10th
Kentucky: between the 1st and 10th
Louisiana: between the 1st and 14th
Maine: between the 10th and 14th
Maryland: between the 4th and 23rd
Massachusetts: between the 1st and 14th
Michigan: between the 3rd and 21st
Minnesota: between the 4th and 13th
Mississippi: between the 4th and 21st
Missouri: between the 1st and 22nd
Montana: between the 2nd and 6th
Nebraska: between the 1st and 5th
Nevada: between the 1st and 10th
New Hampshire: the 5th
New York: between the 1st and 9th
North Carolina: between the 3rd and 21st
New Mexico: between the 1st and 20th
North Dakota: the 1st
New Jersey: between the 1st and 5th
Ohio: between the 2nd and 20th
Oklahoma: between the 1st and 10th
Oregon: between the 1st and 9th
Pennsylvania: between the 1st and 10th
Puerto Rico: between the 4th and 22nd
Rhode Island: the 1st
South Carolina: unreported
South Dakota: the 10th
Tennessee: between the 1st and 20th
Texas: between the 1st and 15th
Utah: 5th, 11th, and 15th
Vermont: the 1st
Virginia: between the 1st and 9th
Washington: unreported
Washington DC: between the 1st and 10th
West Virginia: between the 1st and 9th
Wisconsin: between the 1st and 15th
Wyoming: between the 1st and 4th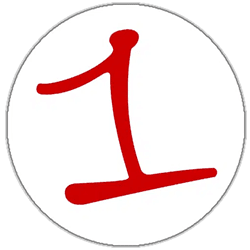 FingerLakes1.com is the region's leading all-digital news publication. The company was founded in 1998 and has been keeping residents informed for more than two decades. Have a lead? Send it to [email protected]