This year we're giving candidates seeking office in the Finger Lakes the opportunity to let their voices be heard in a special Q&A feature. If you're a candidate and would like to participate by completing a short Q&A session – click here. Your answers (which can be as long as necessary) will be published directly on FingerLakes1.com.
---
Norman Teed is running for Phelps Town Supervisor. His answers to our questions appear unedited below.
What prompted you to consider a run for office?
"I originally got into politics because of my work in the highway department. After working there nine years as a motor equipment operator, I knew I could make many significant improvements in the day to day operations of the highway department as the highway superintendent, that goal was accomplished. I decided to run for the position of Phelps Town Supervisor In 2005 when the Democratic Party approached me to run on their tickets They had faith in me that I would direct the town of Phelps in the right direction and serve all people regardless of party affiliation. As a strong Republican I was fortunate the democratic party asked me to run and I remain a strong Republican to this day."
What are the three most important issues in your race?
"When I took on the responsibility as Town Supervisor, one of my main campaign goals was to supply public water to town residents. We inherited an old substandard water district and as we updated it we included larger pipes for future water district expansions. I would like to see public water throughout the entire town, one water district at a time. So far, we have completed four new districts, updated old water districts and have one large district in the works and five more pending along with one upgrade. As a resident of the Town myself, I am committed to keeping taxes as low as possible. Its easy for any political candidate to talk about lowering taxes, but until you're sitting in the seat and actually dealing with the rising demands of our state and considering the effect they have on our elderly, veterans and young families, you do everything in your power to make your municipality an affordable, safe and enjoyable place to live. I strongly feel that the safety of the public should be forefront in the mind of every elected official. I would never support defunding the police, military or first responders. With 16 years on the Ontario County Health and Human services committee, I have the knowledge and experience to accomplish and move forward on not only local but with county and state issues."
What roadblocks stand in the way of addressing them? How will you be able to create change?
"The saying goes 'the wheels of government turn slowly' and unfortunately that is true. It is a challenge to get some projects completed in a timely manner while dealing with the bureaucracy and road blocks we run into often with Albany. I have however worked closely with state officials on many projects, including former Senator Mike Nozzolio, Senator Pam Helming and Assemblyman Jeff Gallahan, achieving grants from each of them. We will continue to create change in the Town. I am currently working with our County Economic Developer to bring business to our new State Route 14 corridor and the Town of Phelps as a whole."
Holding local office is often a balancing act between keeping taxes low and maintaining services: How do you plan to achieve both?
"Getting more commercial business into the Town to help alleviate the tax burden on our residents, hence my ongoing work with the County Economic Developer."
If you were elected tomorrow and given the ability to permanently change one thing about your community: What would it be?
"My goal, and something we are presently working on with the Towns of Geneva and Junius is to seek funding to create and install a sewer district in our commercial corridor on State Routes 14 and 318. This would greatly help our tax base, enhance the area, bringing in hotels, restaurants and other good, clean commercial businesses to the heart of the Finger Lakes."
As a follow-up: What is one thing your community does right that you'd like to reinforce if elected?
"Our small town, big heart attitude. Everyone matters and everyone deserves to be heard and respected. This is a community of caring individuals who are ready and willing to meet any needs that arise. Our team at the Town offices treats everyone with friendliness and courtesy and provides excellent customer service, including scheduling appointments during off hours to fully serve our residents."
Looking at your community over the next 10-20 years: What do you see? Are the actions being taken now good for the long-term sustainability of it?
"Absolutely. That is why we are working on expanding public water town-wide, new commercial business and increasing building infrastructure for a stable tax base."
Rural communities in the Finger Lakes and Upstate New York are getting older. This poses challenges on a number of fronts (whether it be related to services or attracting a younger population for that long-term sustainability). What would you like to see happen to make your community better for aging population, as well as a place for people in their 20s and 30s to call home?
"A reasonable tax base and a safe environment for all of our residents."
People want to see change. So, give us the elevator pitch: Why should voters choose you this November? What differentiates you from any other candidate for local office?
"I have the experience, a proven track record and a common sense approach to government. As a previous business owner for 48 years, I know the challenges and struggles of the small businesses. I understand and have heard the concerns of my constituents, I have helped them and will continue to help them to the best of my ability. As a public servant for over 40 years in the Town of Phelps, I love my community and look forward to the opportunity to help us continue to prosper into the foreseeable future. Thank you. God bless Phelps and God bless America!"
---
---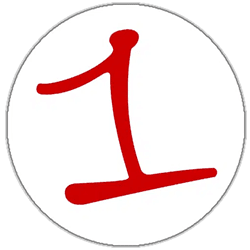 FingerLakes1.com is the region's leading all-digital news publication. The company was founded in 1998 and has been keeping residents informed for more than two decades. Have a lead? Send it to [email protected]