This year we're giving candidates seeking office in the Finger Lakes the opportunity to let their voices be heard in a special Q&A feature. If you're a candidate and would like to participate by completing a short Q&A session – click here. Your answers (which can be as long as necessary) will be published directly on FingerLakes1.com.
---
Linda B. Nieskes is running for Phelps Town Clerk. Her answers to our questions appear unedited below.
What prompted you to consider a run for office?
"Nearly 21 years ago I was asked by the former Supervisor to become the Phelps Town Clerk. A few years later I was also asked to assume the duties of the Tax Collector. I felt a great sense of pride being selected for these 2 positions."
What are the three most important issues in your race?
"First and foremost is serving the people of Phelps. Transparency is extremely important. I feel all of our offices are as transparent as they can possibly be. The public is always welcome to review any of our records; with the exception of Vital Records and Personnel Records. Also important to me is providing a comfortable and friendly atmosphere for those people coming to our office."
What roadblocks stand in the way of addressing them? How will you be able to create change?
"I don't feel there are any roadblocks when it comes to providing exceptional service to our residents. That is our job as Public Servants."
Holding local office is often a balancing act between keeping taxes low and maintaining services: How do you plan to achieve both?
"I am not involved in the entire budget process. I do have to prepare the budget for the Town Clerk/Tax Collector. I try to keep my budget at a steady line."
If you were elected tomorrow and given the ability to permanently change one thing about your community: What would it be?
"To keep the Town moving forward with growth."
As a follow-up: What is one thing your community does right that you'd like to reinforce if elected?
"The closeness that exists in our community and the fact that we all come together at any given time."
Looking at your community over the next 10-20 years: What do you see? Are the actions being taken now good for the long-term sustainability of it?
"I see growth and new businesses in the Rt. 14 Corridor. The expansion of water there will be a huge draw for businesses."
Rural communities in the Finger Lakes and Upstate New York are getting older. This poses challenges on a number of fronts (whether it be related to services or attracting a younger population for that long-term sustainability). What would you like to see happen to make your community better for aging population, as well as a place for people in their 20s and 30s to call home?
"I would like to see more Senior Living Facilities in our area. As our residents age, there comes a time when they may need alternative living arrangements. While Phelps is considered a "Rural Community", it is a great place to live and raise a family."
People want to see change. So, give us the elevator pitch: Why should voters choose you this November? What differentiates you from any other candidate for local office?
"I have served the Town for nearly 21 years with honesty, dignity, efficiency and friendliness. I know the job and all that it entails. While there are incredibly long hours, they are very rewarding when you see the difference you can make in someone's life."
---
---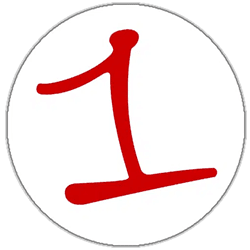 FingerLakes1.com is the region's leading all-digital news publication. The company was founded in 1998 and has been keeping residents informed for more than two decades. Have a lead? Send it to [email protected]