This year we're giving candidates seeking office in the Finger Lakes the opportunity to let their voices be heard in a special Q&A feature. If you're a candidate and would like to participate by completing a short Q&A session – click here. Your answers (which can be as long as necessary) will be published directly on FingerLakes1.com.
---
Ryan Davis is running for Phelps Town Supervisor. His answers to our questions appear unedited below.
What prompted you to consider a run for office?
"I have always served my hometown. Whether it be through volunteer work at the American Legion, coaching youth athletics, or my time on the Board of Education I have never hesitated to give back to my community. It is through these efforts that I have seen and heard that we can do better. Getting better starts with working together to establish a vision for the future of Phelps and I believe I can help foster that sense of cooperation that will create that vision."
What are the three most important issues in your race?
"Everything starts with open government. The only way to hold elected officials accountable is to hear what they say and understand their priorities. It is hard for me to believe that in this age of technology the only way for the residents of Phelps to engage is to fill the courthouse on a meeting night or come in during normal business hours and listen to an audio recording. An informed community produces more thoughtful discussion and will ultimately lead to better decision making. Two key findings in an audit conducted by the NYS Comptroller in 2015 were the town's four reserve funds did not have established purpose or funding levels and we had not established a multi-year financial and capital plan. These issues still exist today. Without a long range plan spending becomes reactionary and costs the taxpayer money. More importantly than cost is without a plan your ability to address the needs of the taxpayer is compromised. Lastly, in my many conversations throughout this campaign the issue of accessibility to municipal water has been a constant concern. In a recent article in the Finger Lakes Times it was reported that approximately 80% of our residents do not currently have municipal water. This is a perfect example of an issue that cannot be addressed without long term planning and it has to be addressed."
What roadblocks stand in the way of addressing them? How will you be able to create change?
"First and foremost we have to use technology to make Town meetings more accessible. They should be live-streamed or at the very least recorded and put on our website. This is an easy fix that will lead to a more informed community and better discussion. It will also serve as a first step towards more aggressively marketing our town through the use of our website and social media to better attract business development and help grow our population. A population that has seen a decline over the last decade. The lack of long range planning needs to be addressed by first educating local officials on its benefits and also how to go through the process. I have some background in this from my work as a member of the board of education. It is a shift in culture that will help direct our decision making moving forward and better prepare Phelps for the future."
Holding local office is often a balancing act between keeping taxes low and maintaining services: How do you plan to achieve both?
"This is a balancing act that I am all too familiar with through my 9 years of service on the board of education. Priorities need to be discussed in broad daylight so the public can have input and help shape decisions. Maintaining or expansion of services requires the ability to partner with other municipalities and also opening alternate funding sources by working with County, State, and Federal officials. My immediate focus will be to start working on our long range plan to help shape our spending and create a more predictable tax structure. I will also get to work reaching out to our State and Federal elected officials to work on lobbying efforts to help us expand services where needed. These are all things I have experience in working on and I think are necessary to be successful."
If you were elected tomorrow and given the ability to permanently change one thing about your community: What would it be?
"Municipal water available at every household."
As a follow-up: What is one thing your community does right that you'd like to reinforce if elected?
"I am always amazed at the ability and willingness of our community to step up. I have seen it first hand through my work on the Midlakes Strong Chicken BBQ. At that event we delivered 3000 dinners to families across the community as well as police and first responders. We also handed out 900 packages of groceries and it was all free of charge. The support of local businesses and organizations and their willingness to help a neighbor in need is what makes Phelps such a great place to raise a family."
Looking at your community over the next 10-20 years: What do you see? Are the actions being taken now good for the long-term sustainability of it?
"What I would like to see is an expansion of services in a responsible way. I think In order for us to address a declining population we need to build out our infrastructure. Phelps is a great place to live and our decisions should be focused on making it possible for more people to want to and be able to raise their family here. When first elected to the school board I reached out to a former board member for advice. They told me that decisions should always be rooted in what is best for kids. He also told me that decisions need to keep the health of future boards in mind so that the table is set for them to do what is best for those kids. I am not sure the town's table is currently being set for future health."
Rural communities in the Finger Lakes and Upstate New York are getting older. This poses challenges on a number of fronts (whether it be related to services or attracting a younger population for that long-term sustainability). What would you like to see happen to make your community better for aging population, as well as a place for people in their 20s and 30s to call home?
"I believe that I have laid out a number of things to help draw families to Phelps. Along with those ideas partnering with our villages and our school to market Phelps to young families should be an ongoing process that currently doesn't happen. Providing a favorable climate for businesses that make goods and services more easily accessible to our seniors is important and those two things are not mutually exclusive. I also believe it takes vocal advocacy at the county level. These issues are felt across the Finger Lakes and can be addressed collectively but not without advocacy and advocacy requires action."
People want to see change. So, give us the elevator pitch: Why should voters choose you this November? What differentiates you from any other candidate for local office?
"Most people in Phelps are pretty familiar with me. Many have known me my entire life. They know my parents, my wife and my daughters. They have seen me involved in the community and know what I believe in. They also know that when I say I want to bring about change by engaging in long range planning, providing a more open government, marketing our community, and continuing my community involvement that it is exactly what I will set out to do. I have a great deal of respect for the things that make our community such a great place to live and I would only look to build upon them. I think what Phelps needs now is someone that will have an eye towards the future and the ability to meet those challenges."
---
---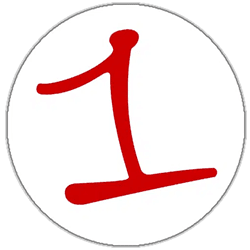 FingerLakes1.com is the region's leading all-digital news publication. The company was founded in 1998 and has been keeping residents informed for more than two decades. Have a lead? Send it to [email protected]