This year we're giving candidates seeking office in the Finger Lakes the opportunity to let their voices be heard in a special Q&A feature. If you're a candidate and would like to participate by completing a short Q&A session – click here. Your answers (which can be as long as necessary) will be published directly on FingerLakes1.com.
---
Susan Sauvageau is running for Seneca County Treasurer. Her answers appear below, unedited from submission.
What prompted you to consider a run for office?
"The County Treasurer can perform important services for the people of Seneca County while performing the mundane but important activities of engaging in collection of taxes, handling delinquent and abandoned properties, exercising oversight for financial issues, and generally helping the public answer questions and solve problems. My education, business experience, professional and public service have prepared me for this position. Previously I have been a College Professor at Eisenhower College, and sold real estate. Currently I operate an antique business and serve Seneca County as Director of Weights & Measures. I have also served as an elected County Supervisor, Town Tax Collector, and Town Board Member. This experience will serve me well as Treasurer."
What are the three most important issues in your race?
"Courteous Service, clear and accurate information, and problem solving for constituents."
What roadblocks stand in the way of addressing them? How will you be able to create change?
"My experience with tax collection, property valuation and auctions, as well as a thorough understanding of County Government and the county budget will be extremely helpful in serving the public by clearing up bureaucratic log jams for individuals trying to solve problems. The Treasurer does not make policy, but it is possible to have some influence with the Board and Management regarding creative solutions and improvements."
Holding local office is often a balancing act between keeping taxes low and maintaining services: How do you plan to achieve both?
"Seneca County taxes have been stable for many years. Tax hikes frequently involve School taxes. If elected, I am trained and ready to do the work. The County will not need to hire additional workers to help me perform. I would like improve the processes to make things easier for taxpayers."
If you were elected tomorrow and given the ability to permanently change one thing about your community: What would it be?
"I would like our community to have a better, more positive attitude toward itself, regarding our people, our resources, and our value."
As a follow-up: What is one thing your community does right that you'd like to reinforce if elected?
"Seneca County has been concerned about senior citizens. I would like to make sure that the services of the Treasurer's Office are as transparent and user friendly as possible."
Looking at your community over the next 10-20 years: What do you see? Are the actions being taken now good for the long-term sustainability of it?
"Our County needs to preserve the wonderful natural and historical blessings that we have, including the vibrant and diverse farming community, small businesses, educational facilities, and recreational opportunities. We need to move forward by creating more sustainable communities, clean air and water, better and cleaner transportation, with an emphasis on attracting businesses that meet those standards. In the Treasurer's office, efficiency, transparency, accuracy and good service will be emphasized."
Rural communities in the Finger Lakes and Upstate New York are getting older. This poses challenges on a number of fronts (whether it be related to services or attracting a younger population for that long-term sustainability). What would you like to see happen to make your community better for aging population, as well as a place for people in their 20s and 30s to call home?
"Vibrant walkable communities with affordable housing and adjacent services are attractive to both younger and older populations. We need good paying, satisfying jobs as well as quality services, recreation and improved transportation options. These services would benefit all groups."
People want to see change. So, give us the elevator pitch: Why should voters choose you this November? What differentiates you from any other candidate for local office?
"For Treasurer, I bring to the position a variety of experiences and trainings helpful to performing the duties of Treasurer. I have worked as a tax collector, as a real estate professional, as an elected County official, and as Weights & Measures Director. My job is to ensure that consumers get a fair deal, and I intend to continue that attitude as your Treasurer. I understand County Government well. I have been attentive to local issues related to improving our County. I have a creative mind. If elected, the County will not need to hire extra workers to help me do my job."
---
---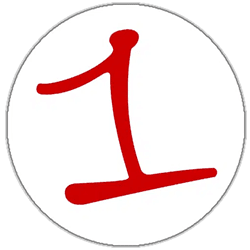 FingerLakes1.com is the region's leading all-digital news publication. The company was founded in 1998 and has been keeping residents informed for more than two decades. Have a lead? Send it to [email protected]