This year we're giving candidates seeking office in the Finger Lakes the opportunity to let their voices be heard in a special Q&A feature. If you're a candidate and would like to participate by completing a short Q&A session – click here. Your answers (which can be as long as necessary) will be published directly on FingerLakes1.com.
---
Daniel Unrath is running for Mayor of Canandaigua. His answers appear below, unedited from submission.
What prompted you to consider a run for office?
"I'm running for Mayor to keep Canandaigua a 'Chosen Spot' for my children, grandchildren, and their children. I believe we can maintain the City's historic charm while charting a coarse to grow and transition in the 21th century economy. Decisions we make in the next 10 years will have huge implications for our environment, downtown development and financial security. My degree in Economics, and commitment to the health of the lake and community make me the best candidate to lead us forward."
What are the three most important issues in your race?
#1: Health of our Lake: Our lake is the main economic and recreational engine of Canandaigua, provides drinking water for over 70,000 people and its protection is my top priority.
#2 Our Environment: During my time on City Council, we have found innovative ways to make environmentally conscious and fiscally responsible changes that will help us adapt to the challenges of a changing climate and do our part to limit harmful greenhouse gas emissions. For example, we converted to LED streetlights, negotiated a low, fixed-rate electricity price for 100% renewable energy that is available to all residents and made permanent the previously temporary ban of pesticides in all city parks.
#3 Jobs and the economy: As Mayor, I pledge to focus on the economic vitality of our City. This includes fighting for small businesses, keeping taxes low, investing in affordable housing, and ensuring the City remains an attractive place to raise a family.
What roadblocks stand in the way of addressing them? How will you be able to create change?
"Resources and political will are the only roadblocks. It will take all our team's skills and abilities to muster the resources that will be needed. I am proud of the work the Democrat-led City Council has accomplished in the last few years. And we have more work to do. We can make the most effective lasting change by continuing to work together as a team and listening openly and responsively to yours ideas, your concerns, and your vision for the future of Canandaigua."
Holding local office is often a balancing act between keeping taxes low and maintaining services: How do you plan to achieve both?
"Our Democratic majority council has done, and continues to do, a remarkable job in this area. Did you know Canandaigua has the second lowest property taxes of all cities in Upstate New York? Lean staffing and thoughtful spending have kept taxes low without sacrificing the top notch services we expect from the City. My training and degree in economics helps me to make the hard choices between what we want as a community and what we need."
If you were elected tomorrow and given the ability to permanently change one thing about your community: What would it be?
"A huge change would be for the City of Canandaigua to obtain the vacant lots across from Kershaw Park for more public space to enjoy the lake. Generations to come would benefit from our action now, or it could be lost forever."
As a follow-up: What is one thing your community does right that you'd like to reinforce if elected?
"Over the last decade, the Democrat-led City Council has successfully kept the tax rate extremely low without sacrificing our fantastic City staff, who provide exceptional services that help keep our community safe, clean, and healthy."
Looking at your community over the next 10-20 years: What do you see? Are the actions being taken now good for the long-term sustainability of it?
"We are on the cusp of a renaissance here in the Chosen Spot. A world class hotel has opened, a new YMCA is on the horizon and employment is strong. If we can keep our lake healthy our future is bright!"
Rural communities in the Finger Lakes and Upstate New York are getting older. This poses challenges on a number of fronts (whether it be related to services or attracting a younger population for that long-term sustainability). What would you like to see happen to make your community better for aging population, as well as a place for people in their 20s and 30s to call home?
"Well placed and maintained hiking, biking and walking trails and sidewalks would be a huge benefit for our Seniors and an attractive draw for younger people."
People want to see change. So, give us the elevator pitch: Why should voters choose you this November? What differentiates you from any other candidate for local office?
"My degree is in Economics, is the Social Science of choice. Virtually everything government does involves difficult choices. I can analyze, prioritize, and take care of business."
---
---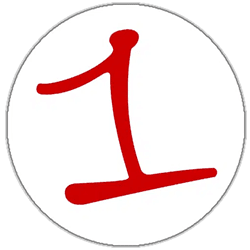 FingerLakes1.com is the region's leading all-digital news publication. The company was founded in 1998 and has been keeping residents informed for more than two decades. Have a lead? Send it to [email protected]