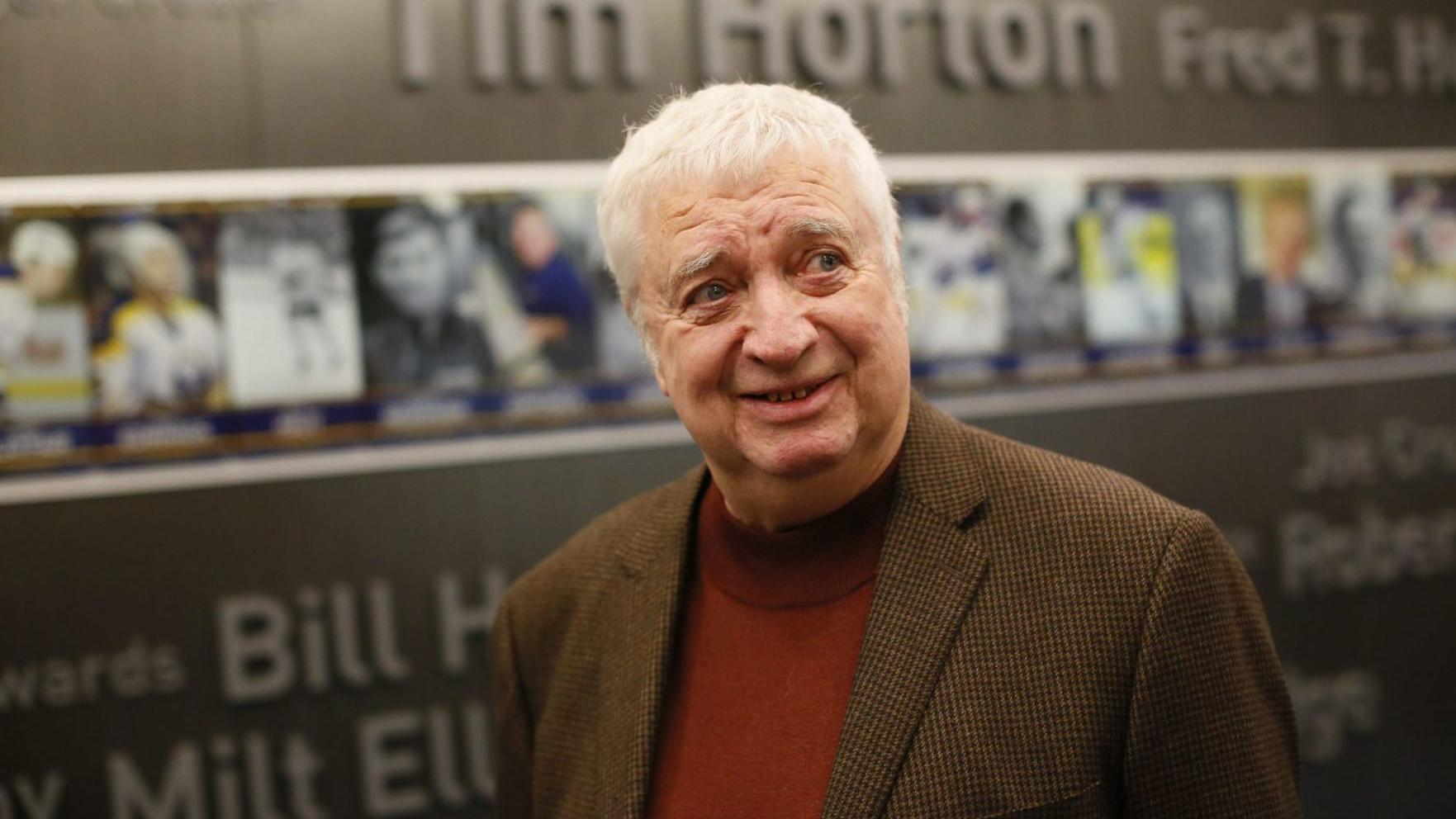 Rick Jeanneret will call 20 regular-season games to close out an illustrious Hall-of-Fame career, starting with the Buffalo Sabres' home opener Thursday night.
RJ's final play-by-play calls will air as part of a 72-game TV schedule on MSG. As previously announced, eight Sabres games will air exclusively on ESPN+ and Hulu (a subscription is required for those streaming services) and two other games will be available only on TNT.
His "Last Call" of the regular season will be Buffalo's final game of 2021-22, a home game against the Chicago Blackhawks.
Here are the final regular-season Sabres games RJ will call:
Jeanneret, the NHL's longest-tenured announcer, sat behind the Sabres microphone for the first time on the radio on October 10, 1971. He joined the team's TV broadcasts in 1995.
He is a member of the Sabres Hall of Fame, the Hockey Hall of Fame (as the recipient of the Foster Hewitt Award in 2012), the Greater Buffalo Sports Hall of Fame, and the Buffalo Broadcasters Hall of Fame.
Additional "Last Call" content presented by Wegmans will be produced throughout the year on all Sabres platforms.
Dan Dunleavy will call the remaining 62 games on the schedule and will be featured during each game's TV broadcast. RJ and Dan will be joined on the air by Rob Ray, who will return for his 10th season as the full-time color analyst.
Brian Duff, who joined the Sabres broadcast team in 2011-12, will again serve as the full-time in-game host for all Sabres broadcasts on MSG. Veteran broadcaster Martin Biron will once again be a mainstay across all Sabres platforms in 2021-22, providing in-depth analysis before, during and after games.
All Sabres telecasts on MSG Networks are produced and broadcast by the team's in-house broadcasting team and feature the Sabres broadcasters and analysts exclusively. All 82 games will also air on WGR 550.
Pregame coverage for Thursday's home opener against the Montreal Canadiens at KeyBank Center will begin at 6:30 p.m. on MSG. RJ and Rayzor will have the call at 7 p.m. on MSG and WGR 550.

Kyle leads sports coverage and hosts the Concrete Jungle podcast. Have a lead or question? Send it to [email protected].