Now that Navient has quit student loans — millions of borrowers will be getting new lenders. The company had $1.7 trillion in outstanding loans — held by a portfolio of borrowers who had hopes of good paying jobs after education. Now, the Department of Education is now relaxing requirements for a student loan debt forgiveness program, which will impact hundreds-of-thousands of borrowers.
What changed about student loan forgiveness program?
For years, critics of the Public Service Loan Forgiveness Program said it was too difficult to apply — and even more exceptional to be accepted. In theory, if you were a public servant for a period of time — your application should have been approved to have student loans forgiven. 
Problem is the program rarely worked that efficiently. It left millions of borrowers denied — or simply unable to be accepted under the rules. The Department of Labor estimates that around 550,000 student loans will be forgiven through the modified program.
How is forgiveness happening with student loans?
The changes are significant. Not because the rules have fundamentally changed, but due to complexities being stripped out of the process.
"We will offer a time-limited waiver so that student borrowers can count payments from all federal loan programs or repayment plans toward forgiveness. This includes loan types and payment plans that were not previously eligible. We will pursue opportunities to automate PSLF eligibility, give borrowers a way to get errors corrected, and make it easier for members of the military to get credit toward forgiveness while they serve. We will pair these changes with an expanded communications campaign to make sure affected borrowers learn about these opportunities and encourage them to apply," the Department of Education wrote in an update explaining the change.
What are student loan borrowers saying about the change?
Marissa Elton, a 2012 graduate of Bucknell University, says it's been a challenge. "We're coming up on ten years of public service," she recalled of her own experience. "After a lot of back-and-forth I was accepted at year seven, based on an array of things I couldn't really define."
Elton was one of the rare examples of graduates who found relief sooner than expected. That's one of the major problems, though. Advocates for student debt relief say that the current public servant forgiveness system is fickle at best. 
"For their sake, I really hope the program is fixed with this change," Elton added. "We delayed buying a house, getting married, and starting a family several years because of our student loan debt." 
Both she and her husband are teachers — and were eligible for the program from the start. However, getting final approvals — or being certain when final approvals would come — were anything but guaranteed. "We kept it in the back of our minds, and hoped that after repeated attempts at applying that we would be accepted," Elton added. Eventually, all $180,702 in student loans were forgiven for the young couple. 
"It would be much easier if students knew upon graduating and accepting a job that they were on their way to getting student loans forgiven," she added. "Instead, what they've received in the past is the hope that it will be forgiven — and significant added stress."
How many borrowers and how much student loan debt is being canceled?
The Department of Education estimates that the limited waiver alone will help over 550,000 borrowers who had previously consolidated their loans see their progress toward PSLF grow automatically, with the average borrower receiving 23 additional payments. This includes approximately 22,000 borrowers who will be immediately eligible to have their federal student loans discharged without further action on their part, totaling $1.74 billion in forgiveness. Another 27,000 borrowers could potentially qualify for $2.82 billion in forgiveness if they certify additional periods of employment.
Officials say despite the expansiveness of the program — only around 16,000 borrowers have ever received forgiveness under PSLF to date.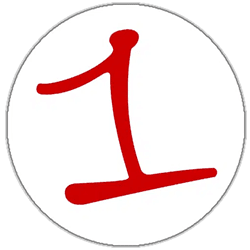 FingerLakes1.com is the region's leading all-digital news publication. The company was founded in 1998 and has been keeping residents informed for more than two decades. Have a lead? Send it to [email protected].