Approximately 6 million student loan borrowers are without a lender after Navient announced that it was backing out of the federal student loan game. Now those borrowers are waiting to be matched with new lenders. 
The company had a portfolio of outstanding student loans that totaled $1.7 trillion. It made Navient one of the largest servicers in the U.S. with millions of individual borrowers. Two other well-known players in the student loan world backed out this week with FedLoan and Granite State calling it quits.
Altogether 16 million federal student loan borrowers will be assigned a new servicer in the coming months. It's unclear how quickly that will happen — but experts warn that those with loans managed by Navient should pay attention for errors.
"Problems can occur with any transition, so there are a few things borrowers should do now if their servicer will be changing," Matt Kantrowitz told CNBC.
What should Navient customers do?
Log in to your Navient portal and print out a copy of your loan information and statement. The most-recent information you can obtain — along with payment history. "Get a list of all your loans, including your payment history, current loan balances, interest rates, and monthly loan payment amount," Kantrowitz added. 
Another important note: Keep track of any email correspondence you receive from Navient. The next several months will be paramount as the pause on student loan payments comes to an end in early 2022.
You can also request an economic hardship or unemployment deferment if you're facing financial challenges due to the coronavirus pandemic.
Will this impact the 'pause' on student loan payments?
The short answer is 'no'. However, advocates and progressive lawmakers say it's time for change. With trillions of dollars in the air — and tens of millions of borrowers impacted by these exits in the student loan service industry — Sen. Elizabeth Warren called it a 'broken system'. 
This could actually prompt a lengthier pause on select student loans. Persis Yu, director of the National Consumer Law Center's Student Loan Borrower Assistance Project told Yahoo that a monumental task is ahead. "It's a process that needs to be managed very slowly and deliberately, [and] I have a lot of concerns about whether or not that can actually be done in the timelines that we have," Yu added.
Navient's replacement could be one, or several different loan managers. That's a major issue since they have roughly 16.3 million borrowers. The current pause on federal student loan payments expires January 31, 2022. 
The companies say they are working toward a 'seamless transition', but that's drawn skepticism from many. 
Why did Navient want out?
Aside from being in the crosshairs of progressive lawmakers — the company has seen major challenges. They were criticized for steering student borrowers to high-cost repayment plans. Broadly speaking, they were viewed as a problem in the student loan debt crisis in the U.S., and not an active partner in making things right for those who borrowed tens- or hundreds-of-thousands of dollars expecting to find success after college.
"Ultimately, the student loan system is broken," Sen. Warren said. "The only way to guarantee that borrowers do not face the same predatory behavior from Navient's replacement is to cancel student debt, so that no borrower's future is held hostage by corporations profiting off their financial distress."
---
---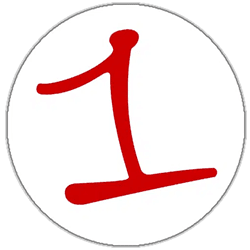 FingerLakes1.com is the region's leading all-digital news publication. The company was founded in 1998 and has been keeping residents informed for more than two decades. Have a lead? Send it to [email protected]