Patients at Highland Hospital in Rochester are claiming they have been discriminated against.
One man, Trey Lowery, was asked to take a pregnancy test before his bariatric sleeve surgery.
He asked why, saying he was a fully trans male, but she said she was just doing her job.
One of the policies the hospital has is to test for pregnancy in anyone with reproductive organs.
Lowery claims that the nurses referred to him as "she" despite him informing them of his preferred pronouns and showing them his drivers license where it said "male."
Another patient, Cori Smith, said he experienced the same treatment when arriving at the hospital for ovarian pain in 2014.
He said the staff and OBGYN treated him differently because he was transgender.
He said they gave him a female wristband with his former name even though he furnished his license and showed them it said "male."
He said to make matters worse, the doctor referred to him as a "it" "they" and "she" while laughing and not taking the pain seriously.
The hospital has released a statement in regards to Lowery's case, "Highland Hospital is committed to providing the highest quality, compassionate, and safe care to all of our patients. Likewise, we take patient concerns very seriously and, when issues are brought to our attention, we conduct a thorough review to determine whether staff members took all appropriate steps to care for the patient. Upon completion of our review of this patient's case, we believe that his care was medically appropriate and compassionate. However, we will continue to reflect on this individual's experience to see if there is anything we can do better."
They also released a statement in 2018 regarding Cori Smith's claims, "UR Medicine believes that Mr. Smith received appropriate medical treatment at Highland Hospital in response to his need for emergency care in November 2014. This is based on a thorough review of the medical record by clinical professionals on Highland's patient safety team, a review which included interviews with Mr. Smith's attending physicians and other caregivers.
Leaders of UR Medicine's quality and patient satisfaction teams reached out to Mr. Smith last summer after he raised a separate concern not specifically related to Highland Hospital. They spoke about his entire experience as a transgender patient in the UR Medicine system. Mr. Smith's input helped significantly to inform efforts we have already implemented, and others currently underway, to make systems and practices at our hospitals more sensitive to and affirming of the needs of transgender and gender diverse patients, without compromising quality or safety of care."
Highland Hospital says they have taken steps in an attempt to better serve the transgender community, like removing gender from wristbands and updating correct genders, pronouns and names.
---
---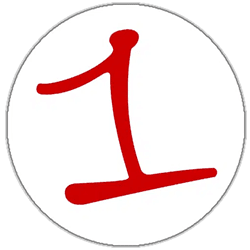 FingerLakes1.com is the region's leading all-digital news publication. The company was founded in 1998 and has been keeping residents informed for more than two decades. Have a lead? Send it to [email protected].