Social Security is getting a major cost of living adjustment in 2022. The average senior will see an increase of 6% in monthly payments. This is due to inflation brought on by the coronavirus pandemic, but would serve as the biggest cost of living adjustment in 40 years.
How much more will the average retiree receive in 2022 via Social Security?
The Senior Citizen League says it expects an increase of over $93 per month — bringing the average monthly benefit to $1,652.
For years the average increase has sat at 1.4% over previous year. At the moment, the average retiree receives $1,559 per month in social security payments. The push to more than $1,652 per month would mean a boost like seniors have not seen in years.
In fact, it would be the largest boost to the social safety net, which is relied on more than 68 million Americans.
When will the Social Security COLA increase become official?
Within the next 30-45 days the Social Security Administration will announce cost of living adjustment for 2022. That's based on average increases in the consumer price index during the months of July through September.
Inflation has been tough to gauge in recent months, as the coronavirus pandemic has brought many stable economic indices to an uncertain place. However, experts say that higher transportation and gasoline costs are good indicators of where cost of living increases will head.
"That works to the advantage of retired and disabled beneficiaries for the COLA payable in January 2022," explained Mary Johnson, a policy analyst for the Senior Citizens League. "That has not been the case for many of the past 12 years, when cheap gasoline and other falling prices dragged down the COLA."
But, advocates for retirees and older Americans say that not providing a significant boost to the tens of millions that rely on monthly Social Security payments would have devastating effects.
Johnson also contends that while the forecast may be a little aggressive — a cost of living increase of anything less than 5.9% is unlikely.
But why would Social Security payments increase if the trust fund is running out of money?
Earlier this month a report from the Social Security Trustees showed that the depletion of the trust funds — both retirement and disability — was a year earlier than previously expected.
Cost of living increases are viewed as a necessity to keep existing retirees whole. While discussions about the long-term health of the Social Security program are legitimate — the impact would be felt most by people who would be eligible for benefits after 2033-2034.
Make no mistake the social safety net will require Congressional action to survive as-is beyond that point. However, it won't impact people who are receiving benefits today.
Estimates indicate the benefits for new retirees at that point would need to be reduced by 25-50%. What does that mean? Approximately 27% of an individual's pre-retirement income. That standard has been approximately 56% of an individual's pre-retirement income.
That's a problem for another day, though, as cost of living increases — and the Congressional action ultimately needed to make Social Security solvent in the long-term are two entirely different mechanisms in American politics.
Plus, when the Trustee's report was released, Nancy Altman, President of Social Security Works, called the report of social security surviving a global health crisis a sign that the social safety net was built to withstand times of crisis. "[The] report shows that Social Security remains strong and continues to work well, despite a once-in-a-century pandemic," she explained. "That this year's projections are so similar to last year's proves once again that our Social Security system is built to withstand times of crisis, providing a source of certainty in uncertain times."
---
---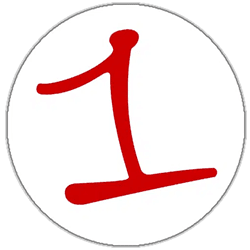 FingerLakes1.com is the region's leading all-digital news publication. The company was founded in 1998 and has been keeping residents informed for more than two decades. Have a lead? Send it to [email protected]