Student loan forgiveness or cancellation has been gaining momentum in the United States. Last week, the federal government said would cancel $5.8 billion in student loan debt. It has been called an economic crisis as $1.8 trillion exists in outstanding student loan debt. That equals $36,510 per borrower at public colleges. Meanwhile, private student loan debt averages $54,921 per borrower. Among talk of cancelling student debt altogether small steps have been taken to cancel student loans for select groups.
Who qualifies for student loan cancelation?
So far student debt cancelation has been targeted at specific groups of borrowers. While some lawmakers in Washington, D.C. have called for widespread student loan debt cancelation, it has not been met with equally widespread political support.
Those who have total and permanent disability were the most-recent group to see student loan forgiveness come their way. To qualify, the disability must prevent a person from earning income and paying the student loans. Around 300,000 individuals fit into this category and will benefit from cancelation as that rolls out.
What about borrowers who were scammed by colleges or universities?
The federal government canceled $1.5 billion in student loans on the borrower defense to repayment clause. This includes individuals who were scammed or misled by a college or university, resulting in unnecessary loans. This rule is several years old, but was expanded in 2021 with renewed focus on saving borrowers' money amid the coronavirus pandemic.
Here's a catch: It only applies to Direct Loans or federal loans. This doesn't apply to private loans, which are issued on a lender-by-lender basis.
How do you apply for student loan cancelation?
Right now there are several different methods, all involving applications with the federal government. The Biden Administration hopes that by the end of the year a streamlined method will be in place to ensure quick processing of these borrowers.
Who will be eligible for student loan cancelation next?
There are approximately 45 million student loan borrowers in the U.S. Those billions that have been canceled make up a small percentage of the broader group that lawmakers in D.C. want to see canceled or forgiven.
What about the earlier proposal to wipe out up to $10,000 in student loans?
Biden had previously shown interest in canceling $10,000 in student loan debt for all borrowers. That would directly impact all 45 million borrowers, but leave up to 15 million of them without any student loan debt at all. It would mean around $429 billion in student loans being canceled.
Other lawmakers like Senate Majority Leader Chuck Schumer and Sen. Elizabeth Warren called for President Biden to cancel $50,000 in student debt per borrower.
Neither of those actions gained enough momentum to move, though, as Biden was heavily criticized for not acting on it earlier this year.
When does the pause on student loan repayments end?
In early 2022 student loan payments will resume in the U.S. That's when the pandemic-era pause will come to a close. In the meantime, payments can be made against the principal of those loans, and no interest penalties will be accrued.
---
---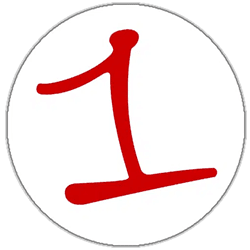 FingerLakes1.com is the region's leading all-digital news publication. The company was founded in 1998 and has been keeping residents informed for more than two decades. Have a lead? Send it to [email protected]