The Seneca Lake Pure Waters Association has announced there have not been any sightings of Harmful Algal Blooms in the lake as they begin the season of observation.
Our 120+ volunteers are finishing up training and ready to start the season. Volunteers are monitoring the lake now, but the "official" monitoring period does not start until August 2nd. This year the official monitoring will run through October 10th, although many volunteers will continue searching and reporting until October 31st.
Pure Waters has updated its HAB website (senecalake.org/Blooms) for 2021. There is a real-time bloom scorecard that tabulates the number of reported blooms on the lake "today", "this week", and "last week". The 2021 map is also up. As always, there is background information and links for more details.
In early July, Pure Waters received a few inquiries concerning dead fish in the water. Fish die off every year, but sometimes there are more than normal. Based on the information received, the situation seemed normal for Seneca Lake. However, Canandaigua Lake saw a bigger die off, so our partners, the Canandaigua Lake Watershed Association (CLWA), contacted the NYS Department of Environmental Conservation (DEC). The next article was a summary the CLWA sent in a recent communication (reprinted with permission).
CLWA and the Canandaigua Lake Watershed Council fielded several calls from early to mid-June regarding increased numbers of dead fish found along shorelines. While we typically might see some die off in late spring brought on by factors such as post-spawning stress, rapidly increasing water temperatures, and ecological changes in the food web, this spring's die off was more sustained. DEC Region 8 Fisheries staff was contacted to investigate and samples were collected and brought to Cornell Veterinary School for analysis.
DEC Region 8 Fisheries provided the following update:
DEC investigated recent reports of a fish die-off affecting rock bass, sunfish, smallmouth bass, and white sucker in Canandaigua Lake. Samples were obtained from impacted white sucker and smallmouth bass for analysis at the Cornell Veterinary School.
Results came back showing an infection of the bacteria Aeromonas. Aeromonas is commonly found in water and by themselves, are not a concern. DEC suspects that the warmwater fish in Canandaigua Lake became stressed from spawning, temperature swings, or some other stressor. This resulted in their immunity being lowered and allowed the bacteria to infect the fish. Aeromonas does not pose a threat to humans or pets utilizing Canandaigua Lake.
As always, people should not drink unfiltered lake water and obviously sick fish should be avoided. If stressed or dead fish are handled, people should wear gloves or wash their hands with soap and water after. With proper preparation, healthy fish are safe to eat. People should continue to report large numbers of dead fish to DEC at 585-226-5343 or [email protected]
What do blooms look like?
Key differences are:
Macro algae is 3-dimensional, that is it can be puffed above the surface and dangle below the surface. HABs are usually very 2-dimensional and appear flat.
Macro algae is a heavy mass and sticks together. HABs are very easy to break apart (with a stick, not hands).
Do not put your hands in a bloom. Blooms are most often mainly green, but can take on some other colors. They can appear as streaks, blotches, dots, or scum.
Visit the Seneca Lake Pure Waters website frequently at senecalake.org. It will have the most current information. In addition, if you live on the lake, it might be a good idea to check with neighbors and determine who your local Shoreline Survey Volunteer is. All of our volunteers are a wealth of information and a good person to know. Our 120+ volunteers are well distributed around the lake and many residents have regular conversations with our volunteers as they survey our shores on a regular basis.
If not a Pure Waters member, consider joining. We can use your support and help as we work hard to accomplish our mission of Preserving, Protecting and Promoting Seneca Lake Water Quality. Click here if you would like to become a member now. Those who need to renew and know their login information can click here to renew.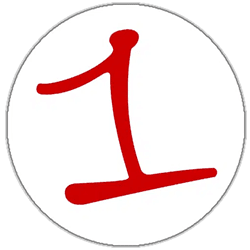 FingerLakes1.com is the region's leading all-digital news publication. The company was founded in 1998 and has been keeping residents informed for more than two decades. Have a lead? Send it to [email protected]