Greenidge Generation Holdings Inc. has announced plans to launch its second bitcoin mining operation later this year or in early 2022 at a recently shuttered printing plant in Spartanburg, S.C.
GGH's parent company, Atlas Holdings, acquired the sunbelt plant in December as part of its purchase of LSC Communications Inc., a bankrupt book and magazine company. Atlas shut down the Spartanburg plant and laid off its 401 workers in February.
In a press release, GGH said the plant is capable of drawing 80 megawatts of power, two-thirds of which is produced from nuclear energy or other zero-carbon sources.
"The site's existing electrical infrastructure should allow us to commence out data mining buildout almost immediately," said Jeff Kirt, CEO of GGH.
The company currently operates a bitcoin mining operation at Greenidge Generation, its natural gas-fueled power plant on Seneca Lake in Dresden, which draws about 19 MW of power. GGH said it plans to expand Greenidge's bitcoin operation to 85 MW by next year and to open other bitcoin mining operations.
Finger Lakes environmental groups have warned that a quadrupling of power generation at the Dresden plant would cause its greenhouse gas emissions to soar just as it is seeking to renew its state air permits.
The state Department of Environmental Conservation has pledged to hold a public hearing on the air permit and to review the renewal application with an eye on the state's tough new air emission standards. The current air permit expires in September.
In March, GGH announced plans to go public through a reverse merger with support.com, a publicly-traded business services company that will become a GGH subsidiary when the deal closes later this year. GGH has said it plans to operate 500 MW of bitcoin mining facilities by 2025. Greenidge was the first step in that buildout. Spartanburg is the second.
GGH said it will lease a portion of the retired South Carolina printing plant from LSC Communications. Both companies are units of Atlas Holdings, a private equity company based in Greenwich, CT.
When it acquired LSC in a bankruptcy sale in December, Atlas described the company as the nation's largest producer of books and a leading distributor of magazines and catalogues.
"Atlas is the ideal fit as LSC's new partner," Timothy J. Fazio, co-founder and managing partner of Atlas said at the time. "Our roots are in paper – the investment that launched Atlas more than two decades ago was the purchase of a single paper mill in Indiana. Since then, our team has developed deep sector expertise in printing, paper and adjacent industries such as packaging and paper receipts and labels."
Days after the sale, LSC told the U.S. Department of Labor it planned to close the Spartanburg plant and lay off its 401 workers on Feb. 18.
Five years ago, the former R.R. Donnelley plant had been one of more than 50 LSC Communications facilities with 14,000 employees. The company shuttered other printing plants in Virginia, Kentucky and Illinois last year before selling out to Atlas.
While expressing disappointment about the local plant closing, Spartanburg County Councilman David Britt, chairman of the county's economic development committee, told the Spartanburg Herald-Journal he was optimistic about the area's long-term prospects.
"Our economic development team has, for the past 25 years, recruited excellent companies that will fill this hole in the road seamlessly," Britt said.
GGH acknowledged the area's "business-friendly climate."
In March, the South Carolina state Senate passed a resolution that urged  South Carolinians to "join in encouraging the promotion of blockchain technology."
In its press release, GGH said it intended to operate the South Carolina bitcoin operation as "fully carbon neutral." The company said about two-thirds of the grid electricity used would come from "zero-carbon sources such as nuclear power." The remainder of its carbon footprint would be covered by purchasing carbon offsets, it said.
GGH has made a similar commitment to carbon neutrality at its Greenidge plant, even though New York's 2019 Climate Leadership and Community Protection Act does not allow carbon offsets to apply to the electric generation industry.
GGH did not explain the terms under which it would obtain two-thirds of its 80 MW electrical usage from "zero-carbon sources."
Nuclear made up 58.1 percent of energy generated in South Carolina in 2019, while natural gas, coal and oil produced a combined 38.8 percent.
However, not all energy produced in South Carolina stays in the state. When comparing the pro rata share of energy actually used in South Carolina, nuclear was 36.6 percent of the mix, while natural gas, coal and oil were a combined 59.1 percent. In fact, coal was 28.0 percent.
But a state or local incentive package used as an economic development tool to attract investment might include a special energy allocation tilted toward "zero-carbon sources."
GGH's move into South Carolina comes as bitcoin miners flee a regulatory crackdown in China for the United States, especially Texas and other southern states.
On Thursday, Blockware announced plans to expand its bitcoin mining operations in Paducah, KY.
One recent study found the U.S. to be the "most crypto-friendly" country in the world, based on a comparison of various regulatory metrics.
Meanwhile, as Chinese bitcoin miners have gone off-line, the challenge of solving bitcoin puzzles has gotten dramatically easier for those miners who have remained in business. That bodes well for active miners' profit margins.
---
---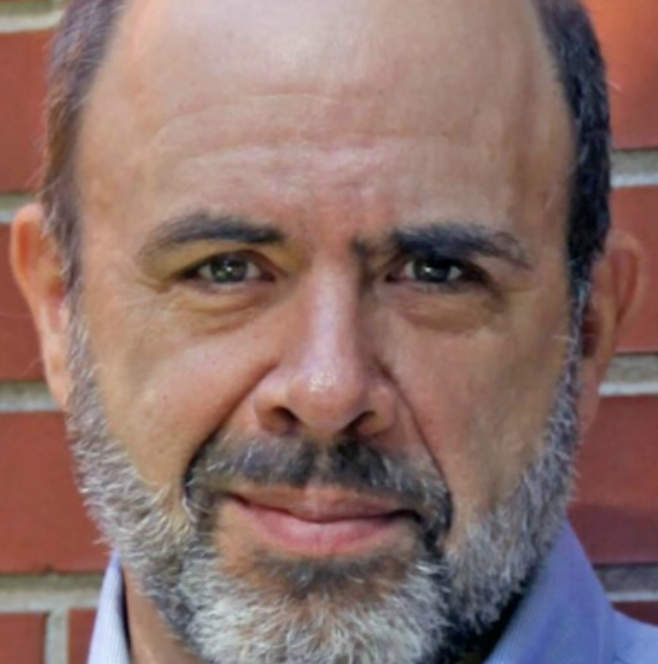 Peter is a three-time Pulitzer nominated reporter covering environmental issues through his first-of-its-kind digital publication The Water Front. He's won an array of Associated Press, UPI, and Society of Professional Journalist awards. His reporting on environmental issues continues to be featured in prominent New York publications and is available on FingerLakes1.com through an exclusive content partnership. Have a question or lead? Send it to [email protected].