511 students have been named for making the dean's list for the spring of 2021 semester at Finger Lakes Community College.
In order to make the dean's list, a student must maintain a 3.5 GPA with no failing or incomplete classes.
The following names are listed by county and town, according to a press release from FLCC:
ALLEGANY
Belmont: David Holmes, Christian Stuck
Wellsville: Morgan Barber, Brianna Basile, Lacey Shuttleworth
BROOME
Endicott: Mary Mazzarese
Endwell: Joseph Temple
Vestal: Corey Ledgerwood
CATTARAUGUS
Allegany: Ryan Kellogg
CAYUGA
Auburn: Stacey Church
Jordan: John Pritchard
CHAUTAUQUA
Cherry Creek: Malori Waag
Forestville: Brycen Shomper
CHEMUNG
Elmira: Danielle Madigan
Erin: Abigail Loper
Horseheads: Valerie Uhler
Van Etten: Laurin Hastings
CHENANGO
Walton: Theresa Wildey
CLINTON
Plattsburgh: Victoria Aguilar, Jaclyn Bennett
CORTLAND
Cortland: Madisen Tucker
DUTCHESS
Beacon: Andrew Singh
ERIE
Buffalo: Angela Ballard, Garrett Licht
Orchard Park: Rebecca Kondol
Springville: Jaime Foster
FULTON
Gilboa: Gabrielle Groves
GENESEE
Byron: Rose Hubbard, Kayla Piedmonte
JEFFERSON
Chaumont: Ryleigh Young
Watertown: Cindy Gay
LIVINGSTON
Avon: Jennifer Clark
Caledonia: Austin Berkemeier, Tanner Nothnagle
Conesus: Alec VanScoter
Dansville: AlyssaMarie Bowser, Leanne Camuto, Kevin Roelle
Geneseo: John Christie, Grace Thompson
Hemlock: Caitlynne Marczyk
Lima: Benjamin Beckley, Ian Dague, Mariah McGuire, Ezekiel Sonoga, Paige Stein
Livonia: William Hitchcock, Susanna Howard, Abby Simmons
Springwater: Samantha Gossage
MADISON
Canastota: Jeffrey Olden
MONROE
Brockport: Kerry Mallon
Churchville: Katherine Harmon
Fairport: Emmie Aufderheide, Kathryn Crawford, Kara Curtin, Mitchell Hill, Kaitlyn Hoitt, Joy-Chi Laneri, Alexandra Long, Lydia McNally, Zoe Ruben, Kai Vogt, Treveon Wade
Hamlin: Maxwell Jackson
Hilton: Ryan Beutel, Emma Garver, John Pfeffer
Honeoye Falls: Caroline Chudnick, Chester Doskos, Leah Herring, Allissa Merritt, William Weiss
Mendon: William Allen
Penfield: Kayla McCormick
Pittsford: Josiah Capozzi, Peter Jensen
Rochester: Angelica Acosta, Jonathan Bailey, Mark Begenisich, Nathaniel Biggs, Andrew Black, Christopher Bradford, Nyaliah Butler, Justin Coates, Abbey DiDuro, Alexis Drake-Alam, Jordan Fernweh, DeYonna Goolsby, Maria Hubbel, Rebecca Kane, Robert Kelly, Tyler Koster, Jonathan Landry, Max Mannino, Alexander McCrossen, Caroline Muthoni, Jorge Oropeza, Dominic Pasquantonio, Alexander Pulvino, Celina Ramos, Megan Rawlings, Julianna Skill, Sudeep Soni, Vanessa Sotomayor, Hannah Whitehead, Patrick Zufelt
Scottsville: Chad Combs
West Henrietta: Andrea Arce, Alex Dickerson, Alexis Garcia, Austin Nichols
Webster: Kayla Halstead, James Marasco, Christian Olson, Dalton Talbot, Courtney Teeter, Angelica Tito
NASSAU
Island Park: Colleen Rohlehr
Oceanside: Victoria Cipollina
Roosevelt: Parminder Dhillon
Valley Stream: Gina Pontrelli
NEW YORK CITY
Astoria: Matthew Burges, Kyle Ridley
Bayside Hills: Catherine Rivers
Bronx: Olga Grajeda-Giske, Lisa Lawrence, Jennifer Pagan
Brooklyn: Jakia Bell, Andrew Bogovych, Zakaria Gassab, Natalie Saint-Cloud
Howard Beach: Lisette Ortega
Kew Gardens: Zoya Sheikh
New York: Erin Grgas, Elyse Robinson, Geoffrey Awinyo
Queens Village: Devika Seenath
Ridgewood: Sheerel Abraham
Woodside: Jarod Armstrong
NIAGARA
Gasport: Alex Xapsos
Niagara Falls: Jacob Ramos
ONEIDA
Rome: Brianna Kelley
ONONDAGA
Baldwinsville: Claire McMahon
Clay: Leslie Strobeck
Skaneateles: Matthew Lopez
Syracuse: Emily Doyle, Leah Hill, Matthew Spuches
ONTARIO
Bloomfield: Samuel Berger, Austin Bonbrake, Joanne Campbell, Samuel Conlon, Hanna Erdle, James McClelland, Catherine Molloy, Sarah Nelson, Nichele Scherzi, Brittney Starken, Adam Vandyke, Emme Warden
Canandaigua: Rebekah Abdallah, Ashlyn Badger, Alison Bateman, Shelby Brennessel, Inez Burkard, Jessica Butler, Russell Cammarata, Danielle Catlin, Austin Cayward, Kerry Clark, Jamie Detota, Ludolph Duyssen, Steven Edson, Michael Flynn, Sarah Frost, Cecelia Harris-Maxwell, Jacob Hartman, Aimee Hawkins, Samuel Healy, Jeffrey Howard, Diana Jordan, Derek LaFlam, Derek May, Megan Meek, Lydia Miller, Erin Norton, Ryan O'Shea, Liam Outhouse, Amanda Perry, Faith Personale, Cierra Pierce, Aaron Pierce, Giannina Popelka, Allyssa Richmond, Sydney Rosario, Lisa Ryan, Matthew Sallee, Susan Schmeer, Emma Sipos, Lindsay Spurling, Jacob Stanwix, Mitchell Steedman, Ashleigh Stetzel, Heather Stramonine, Francesca Tiermini, Jordan Tipton, Keegan Trainor, Erin Tuck, Joseph Weeg, Rebecca Williams, Nyoka Wilmer, Kayla Youngs, David Zabliski
Clifton Springs: Taylor Richards, Shea Carr, Ashley Chrisman, Jonathan Coleman, Perry Galens, Lydia Garofalo, Amanda Hilburn, Christina Hyde, Jonathan Jacobs, Codi Logan, Nicole Watts, Dylan Wong
Farmington: Ginikachi Adjaero, Tyler Bailey, Matthew Butts, Joshua Capps, Samantha Catholdi, Shannon Colombai, Gabrielle Constantino, Madison Cunningham, Marta Dominguez-Loaiza, MacKenzie Flaherty, Jake Harvey, Jessica King, Samantha LaPointe, Bianca Laudise, Kasey Lawrence, Linda Mesick, Jessica Montevecchio, Claire Rider, Allison Riley, Annalyse Roman, Heather Sadler, Cecelia Santell, Brooklyn Santiago, Nicholas Thomas, Emma Wesley
Geneva: John Alexander, Emily Augustine, Olivia Bacon, Lucas Cupelli, Emma Harris, Lindsey Johnston, Aneesah Lattimore, Nicholas Mazzocchi, Jennifer McQuillan, Erica Miller, Kelly Moschiano, Angel Ochoa Palma, Nathan Olocki, Shelly Olsen, Kelly Rodgers, Zachary Sostack, Tyler VanOrden, Giovanni Ventura, Emma Williams-McIntyre
Hall: Kaitlin Smith
Honeoye: Kelly Baker, Samantha Colf, Jennifer Hinton, Alex Rubadeau, Ashley Taylor
Ionia: Reece Catalano
Manchester: Jena Caramazza, Michelle D'Arduini, Caitlin Hale, Benjamin Moran, Kenneth Schrom
Naples: Mariah Clawson, Kara Cusson, Elizabeth Fellows, Caitlin Goodwin, Theresa Hays, Christina Macaluso-Patterson, Ava Sheedy, Kathy Stanton, Kallyn Stekl, Michaela Williams
Oaks Corners: Vanessa Stevens
Phelps: Justin Babcock, Joshua Delgado, Hayley Peisher, Natasha Sherman, Anna Smith, Erik Verdehem
Port Gibson: MarQuan Jackson
Shortsville: Eliott English, Lydia Tuttle
Stanley: Dylan Howell, Nikkohl Luehm, Colby Rowe
Victor: Joshua Arquette, Corey Baiera, Alyssa Baird, William Brady, Jenna Claudio, Ethan Davis, Samantha Farrelly, Gabrielle Landry, Alfonso Montes, Zane Palzer, Bonnie Pestle, Patricia Rowe, Cort Sherman, Katrina VanOrman
ORANGE
Maybrook: Dorian Stallard
Monroe: Esther Taub
West Point: Tiffany Gentile
OSWEGO
Cleveland: Patricia Geldof
RENSSELAER
Rensselaer: Dana Endres
SCHOHARIE
Sharon Springs: Owen Rohac
SCHUYLER
Cayuta: Samantha Dudgeon
SENECA
Interlaken: Julia Diamond
Lodi: Morgan McGonigal, Leah Shields
Ovid: Jamie Bruning, Carolyn Natale, Aliyah Reed
Romulus: Ravyn Vest, Tabitha Wilson
Seneca Falls: Hunter Brignall, Taylor Brignall, Mary Carter, William Chasteen, Joanny Garcia, Angel Gonzalez, Kobe LaPrade, Kristen Poole, Libby Smith, Brenden Sofo, David Thieringer, Victor Tumbiolo, Michael Zellers
Waterloo: Justin Bailey, Kendall Cornwell, Joseph DiGiovanni, Derrick Frenney, Abraham Kinney, JaiQuon Lewis, Colleen McCulloch, Bethany Ovenshire, Elizabeth Payne, Clarissa Robson, Mariah Russ, Ryan Smith, Rena Strickland
ST. LAWRENCE
Winthrop: Samuel Lyon
STEUBEN
Bath: Camden Muller
Canisteo: Tracy Stillman
Hammondsport: Ashley Bason, Abigail Schroo, Madison Wright
Painted Post: Jessica Sanford
Prattsburgh: Griffin Iversen, Lydia Lenhard
Savona: Kalyska Payne
Wayland: Allison Clayson
SUFFOLK
Bohemia: Michaela Gamaldi
Brentwood: Maria Arocho
Commack: Alexander Thur
Lindenhurst: Nataliya Popovych
Manorville: Sky Garcia
Ronkonkoma: Nicholas Sala
TOMPKINS
Ithaca: Eric Ramsey, Lindsey Reynolds
Lansing: Kaitlin Aasen
WASHINGTON
Salem: Katie Lapishka, Amber Marks
WAYNE
Clyde: McKenna Hunt, Ignacio Mateo IV
Lyons: Janaye Austin, Abram Johnson, Christian Lucas, Martin Rodrick, Shannon Sergent, Kylie Stanton, Jacob Stearns, Tia Stowell
Macedon: Mia Beutel, Nigel Butler, Mattia Hofstetter, Madilyne Mancuso, Zackary Morrison, Kaitlyn Nichols, Kyle Russell, Nicklaus Sapienza, Trevor Smart, Tanner Thompson, Madeline VanGorden, Stephanie Vitalone, Mackenzie Zerniak
Marion: Erin Boise, Briana Chauncey, Jessica Mander, Alejandra Vargas, Faith Woodcock
Newark: Isaac Allerton, Cora Barbera, Phoebe Bates, Jacob Boughton, Megan Bowman, Benjamin Cepulo, Kenneth Close, Samantha Compton, Suzanne Custer, Aleksandra Dewa, Kaylee Dunn, Joy Elmore, Derek Hasbrouck, Elizabeth Henninger, Jaiden Hernandez, Bradley Lamphier, Sarah Lincoln, Mercedes Logins, Susanna MacLaren, Leanna Murray, Coral Silver, Audrey Smith, Jordan Walker, Luke Wilson
Ontario: Christopher Bosch, Hannah Davis, Jacob Kachmaryk, Katherine Pierce
Palmyra: Emma Brooks, Irina Chebotareva, Rebecca Choromanski, Dylan Graham, Kellie Johnson, Maureen McClelland, Austin Riggs, Katherine Smyth, Hannah Snelling, Grace Stiner, Madison Upchurch, Elizabeth Wagner
Red Creek: Chloe Coffey
Rose: Matthew McCarthy
Savannah: Amanda Peck
Sodus: Garret Anderson, Miranda Bennett, Noah DeGraff, Hugh Laird, Aubre Wickman
Walworth: Jillian Angotti, Camryn Bacon, Blake Britton, Katherine Dwyer, Allison Smith
Williamson: Kelly Larock-Boyd, Olivia Masker, Samantha Neild, Andrew Niles, Crystal Polak, Heather Ramsdell, Alexander Savory, Adam Schreiber, Jordan Williams
Wolcott: Hailey DeNoto, Paula Godkin, Michelle Humes
WESTCHESTER
Mt. Kisco: Steve Philipp
YATES
Dundee: Vivienne Dillon, Tarah Jayne, Hannah Miller
Keuka Park: Morgan Kingsley-Hunt
Middlesex: Hunter Murphy, Megan Walker
Penn Yan: Rebecca Braden, Jessica Cintron, Natalie Dawley, Emily Clary, Kelly Coriale, Holly Davis, Jenna Kinner, Chloe Madigan, Lauren Monroe, Jessica Monroe, Vincent Nicosia, Brendan Pinckney, Lukas Rood, Brittney Shamma, Lindsey Vankeuren, Rachel Wheeler, Paul Wise
Rushville: Samantha George, Hannah Schaubert
OUT OF STATE
East Haven, Conn.: Angelica Lawler
Davie, Fla.: Alfredo Hurtado
Senoia, Ga.: Taegan Salamone-Lent
Luray, Kans.: Taylor Chinski
Milford, Maine: Daniel Corcoran
Montclair, N.J.: Jose Andujar
Westfield, N.J.: Asia Muselli
Fort Mill, S.C.: Jeramy Youmans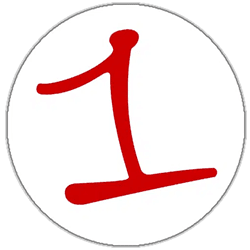 FingerLakes1.com is the region's leading all-digital news publication. The company was founded in 1998 and has been keeping residents informed for more than two decades. Have a lead? Send it to [email protected].