On Wednesday the state Department of Health and Cuomo Administration released additional data on COVID-19 deaths in long-term care facilities that the Empire Center requested under FOIL.
The release came six months after the FOIL request was submitted, five months after the Empire Center and the Government Justice Center filed suit, and one week after a court found that the department had violated FOIL and ordered it to release what were clearly public records.
"Still, the department's response falls short of what was requested—and therefore what Justice Kimberly O'Connor ordered," the Empire Center said. "First, the records do not fully account for the deaths of some 600 residents that occurred outside of the long-term care facilities, most often in hospitals, in which the COVID-19 diagnosis was presumed rather than confirmed. The department provided a summary of those deaths, but not their dates. The department has been reporting presumed deaths inside the facilities since early May. Withholding this data appears to be a violation of Justice Kimberly O'Connor's court order, and we will attempt to address this first with DOH."
That's not all, though.
"Second, the department provided the data in a password-protection spreadsheet when we had specifically requested otherwise. This was a relatively minor inconvenience, but violates the spirit if not the letter of the Freedom of Information Law," the Empire Center added. "Between last week's court order and tonight's formal response, the department posted new death totals for each facility, including hospital deaths that had previously been omitted. Those revelations increased the known death toll from about 9,000 to almost 15,000—making clear that the pandemic's toll on long-term care residents was much worse than the Cuomo administration previously portrayed it to be. This six-month fight should not have been necessary, The department should have been disclosing these numbers all along, and certainly should have provided them upon request—not just from Empire Center, but from legislators, reporters and members of the public. We are in the process of analyzing the data provided and will share our findings in the days and weeks ahead."
Click here to check out the data.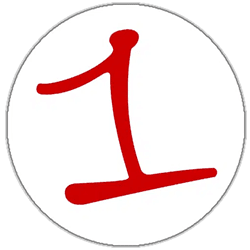 FingerLakes1.com is the region's leading all-digital news publication. The company was founded in 1998 and has been keeping residents informed for more than two decades. Have a lead? Send it to [email protected]