Republicans in the New York State Assembly have put forward its own competing plan to Gov. Andrew Cuomo's State of the State Agenda, aimed at helping New York's struggling small businesses.
"All one has to do is look around to realize communities and small businesses are in desperate need of help," the blueprint reads, in part. "Storefronts are shuttering and restaurants are closing. The very fabric of our communities is changing."
Republicans contend that many businesses already faced an unfriendly tax and regulatory climate before the pandemic. The report by the Republican Conference points cites that New York ranks 42nd for cost of doing business, 48th for cost of living, and 49th in business friendliness, according to Tax Foundation. They also report that the state's business tax climate in general ranks as one of the three worst.
"We must seize the opportunity to help struggling New Yorkers and small businesses recover from the devastating economic impact of this pandemic. The Assembly Minority Conference has never wavered in its attempt to provide relief and support to those hit hardest. As we seek to emerge stronger and better than ever, Albany must recognize the importance of delivering for the job-creators and hard-working individuals across the state," said Assembly Minority Leader Will Barclay (R,C,I-Pulaski). "Our Conference has further developed a comprehensive outline that can immediately improve the state's economic climate and provide a framework for long-term success and recovery."
Some of the proposals the Assembly Minority Conference is advocating include:
Limiting the governor's expanded powers and increasing local authority during future emergencies;
Implementing the "NY Business Emergency Relief Act of 2021" to direct all unallocated settlement funds and any further settlement money to business relief purposes;
Utilizing Regional Economic Development Councils for disaster recovery instead of general economic development purposes;
Repurposing and utilizing capital programs like those from state and municipal facilities, special infrastructure, the New York Works Economic Development Fund and START-UP NY;
Implementing a 180-day "regulatory amnesty" period to allow small businesses to remedy violations without being subjected to fines or penalties;
Establishing the Division of Regulatory Review & Economic Growth (DRREG) to establish a framework to reduce regulatory burdens on businesses;
Providing a tax credit to landlords for any loss of rental income due to actions taken to suspend rent as a result of COVID-19;
Increasing rural internet accessibility to ensure equality in access to telehealth, remote learning and work-from-home capabilities; and
Supporting New York farmers and agricultural businesses by loosening regulatory expenses and requirements, broadening eligibility standards for funding and expanding markets to foster greater opportunities to move their products.
"The fiscal effects of COVID-19 are being felt far and wide. As elected officials, we have to begin the process of picking up the pieces and create short and long-term solutions to help our struggling economy," said Assemblyman Ed Ra (R-Franklin Square). "The Assembly Minority Conference's fortified plan to 'Jump-Start New York' offers a number of initiatives aimed at helping those negatively impacted by the ongoing pandemic. We must continue to offer support to the small businesses that have been devastated over the past year, as well as residents and local governments. This plan is merely a start to a long process, but I believe that we can weather this storm together if we approach it head-on, guided by policies and legislation that provide true relief."
"The time to help New Yorkers is now; the situation was bad a few months ago and now it is frighteningly dire," said Assemblyman Mark Walczyk (R,C,I-Watertown). "The plan put forward by our Conference will directly impact businesses and their employees by offering relief for the damage they have endured and protections for the future. We have to collaborate with our state and federal governments to ensure residents across New York have the resources necessary to continue to live and work here, and more importantly – thrive."
"Reforming New York's harsh business climate and providing real relief to overburdened taxpayers are essential to rebuilding New York's economy," said Unshackle Upstate's Zach Sampson. "Higher taxes and restrictive regulations will only hurt our recovery efforts. Now is the time to embrace pro-growth measures that will revive our communities and our economy."
"COVID-19 has pushed the small businesses that define and sustain neighborhoods and communities across New York to the brink," said Greg Biryla, NFIB's Sr. State Director in New York. "Uncertainty is high, sales are down and new challenges emerge every day. There is no silver bullet solution that alone will save our beloved Main Streets; it will take a determined effort from all of our federal, state and local elected officials to implement creative and novel solutions to this crisis. The New York State Assembly Republican Conference's Jump-Start plan includes several NFIB priorities – allowing small businesses to safely reopen and restore operations, preventing new unemployment insurance taxes and redirecting economic development program funds to provide direct relief to small businesses – and we will continue our hard work to see they are enacted as soon as possible."
---
---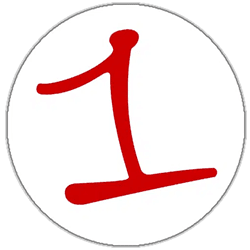 FingerLakes1.com is the region's leading all-digital news publication. The company was founded in 1998 and has been keeping residents informed for more than two decades. Have a lead? Send it to [email protected]