One miner has been found dead and another remained missing early Wednesday following a roof collapse Monday at a Cargill-operated salt mine in Louisiana, renewing concerns in New York about safety at Cargill's huge salt mine beneath Cayuga Lake.
"We wish Cargill success in rescuing their two missing miners," Stephanie Redmond, program manager for Cayuga Lake Environmental Action Now (CLEAN) said in a statement today. "We also wish that New York State would once and for all end salt mining under Cayuga Lake. It is too risky for Cargill miners and for the long-term health of Cayuga Lake."
The company said 16 of the 18 Louisiana miners that had been working at the time of the collapse escaped unharmed, and the Avery Island facility has been shut down.
Cargill theadvocate.com that its rescue team had recovered one missing miner and was "continuing to do everything we can to locate the other team member with whom we have not had contact since the incident."
In a statement Tuesday, the company had acknowledged that "the roof fell in one intersection of Cargill's Avery Island salt mine." Cargill said its rescue team and officials with the federal Mine Safety and Health Administration (MSHA) were at the site responding to the emergency.
Cargill told WaterFront Tuesday that it saw no connection between Monday's incident and a Dec. 3 MSHA citation for a "ground conditions" hazard at the mine, which employs about 200.
"That (Dec. 3) citation is referring to a different level and part of the mine," Cargill's Daniel Sullivan stated in an email. "While we are still investigating … there is no indication it is related to the inspection issues identified in recent MSHA citations."
Cargill operates three U.S. salt mines that produce rock salt used to deice wintry roads — the Louisiana and New York facilities and a third in Ohio.
Over the past two years, the federal mining regulatory agency has issued 119 citations in Louisiana, 106 in Ohio and 80 in New York, according to MSHA data cited by CLEAN. Of those, about half a dozen per facility were related to hazardous "ground conditions."
The specific regulation MSHA cited at Avery Island on Dec. 3 states:
"Ground conditions that create a hazard to persons shall be taken down or supported before other work or travel is permitted in the affected area. Until corrective work is completed, the area shall be posted with a warning against entry and, when left unattended, a barrier shall be installed to impede unauthorized entry."
CLEAN, the City of Ithaca and other municipalities and individuals have a court appeal petition pending in a long-running lawsuit against Cargill and the state Department of Environmental Conservation.
They seek to void a DEC permit that has allowed Cargill to build a new mine shaft that will "allow Cargill to mine farther north under the lake where the roof of the mine thins, allowing for the potential of a significant mine collapse," according to the Dec. 4 petition.
In November, the Appellate Division of the Third Judicial Department had sided with Cargill and the DEC by dismissing as "moot" a previous appeal related to a December 2017 lawsuit challenging the shaft permit.
The December petition asks the Appellate Division either to allow re-argument of the case or to grant permission to appeal to the state's highest court, the Court of Appeals.
The controversy over Cargill's new mine shaft has drawn widespread attention beyond the lawsuit.
In July 2017, the chair of the state Assembly's Environmental Conservation Committee, Steve Englebright, wrote DEC Commissioner Basil Seggos to warn that Cargill's continued mining under the lake could lead to a "catastrophic rupture of the roof of the mine."
In a statement issued Tuesday, CLEAN asserted that Cargill had delayed telling DEC about zones of structural weakness in the mine's roof that had been noted seven years earlier on a consultant's map.
"During the seven years that Cargill remained silent about these anomalies, the company appears to have mined tens of millions of dollars of salt that might have become inaccessible had Cargill disclosed to regulators the consultant's original unedited map in 2010," the CLEAN statement said.
The incident Monday at the Avery Island facility occurred about 40 miles west of an abandoned Cargill-managed salt mine in Belle Island, LA.
In 1968, 21 people died in a mine fire at that facility. Five others died in an explosion at the facility in 1979. The Belle Island mine was abandoned and intentionally flooded in 1985.
---
---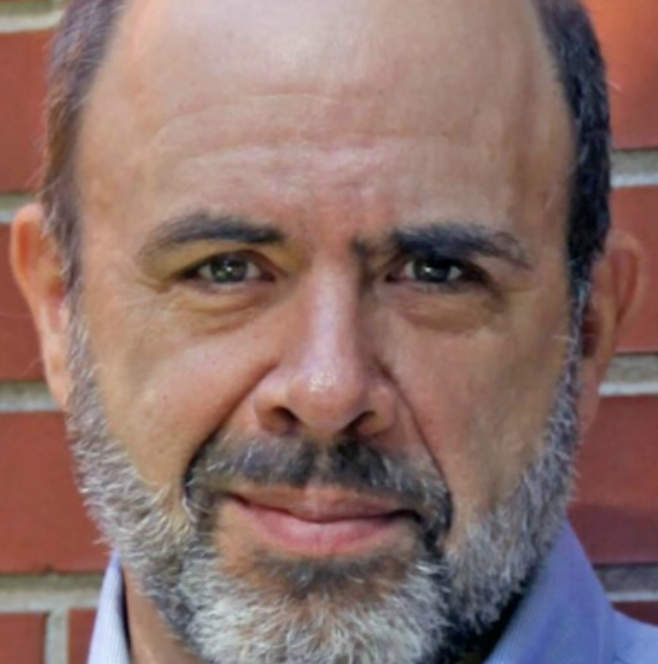 Peter is a three-time Pulitzer nominated reporter covering environmental issues through his first-of-its-kind digital publication The Water Front. He's won an array of Associated Press, UPI, and Society of Professional Journalist awards. His reporting on environmental issues continues to be featured in prominent New York publications and is available on FingerLakes1.com through an exclusive content partnership. Have a question or lead? Send it to [email protected].