Editor's Note: This story contains outdated information. We've published an update, which can be read by clicking here.
While there was a lot of discussion over the weekend about a possible winter storm – the odds of seeing significant snowfall in the Finger Lakes is looking lesser by the hour.
The most-significant snowfall will come to Pennsylvania and extend northward into the I-81 corridor in New York State. It will leave most of the Finger Lakes and Central New York without a major winter weather event.
That said, travel will still be dicey if commuting east between Wednesday and Thursday.
FLX Weather Meteorologist Drew Montreuil said Monday that the heaviest snow would be across southeastern New York. "This snow is expected to move into the region late Wednesday afternoon and evening and mostly fall overnight. By Thursday morning, the snow will be pulling out with sunshine possible for the afternoon," he wrote in his Monday update. "Winds will remain light with this system, with top gusts at or under 20 mph through Wednesday and Thursday. A few places may manage to hit 30 degrees on Wednesday before the snow moves in with low and mid 20s during the snow Wednesday night. Thursday's highs will be in the upper 20s and low 30s."
In all, a dusting to few inches would be the most that the Finger Lakes would see. Especially locations along the I-90 corridor northward.
– Check out more of Montreuil's update here at FLXWeather.com
.@AccuRayno goes in-depth on the major midweek snowstorm and explains how it will all come together: https://t.co/6ZRUnsrJfj pic.twitter.com/o2tYAP10b0

— Breaking Weather by AccuWeather (@breakingweather) December 14, 2020
Quite of few ensemble members from latest EURO keep #Rochester & esp. #FingerLakes in the game for some accumulations late Wed/early Thu from big storm set to bury eastern PA, et al. We've been advising snow clients there of potential marginal plow event; heavy snow risk #Ithaca. pic.twitter.com/waZtrHB1bI

— Kevin Williams (@wxbywilliams) December 14, 2020
---
Weekend Report: Winter Storm Possible Wednesday – Thursday
A major nor'easter is increasingly likely to bring heavy snow and strong winds to parts of the mid-Atlantic and Northeast beginning on Wednesday. While significant winter storm impacts are possible here in the Finger Lakes, models predict that the heart of the storm will have a more significant strike on parts of the Interstate 95 corridor and New York City.
Wednesday afternoon into Thursday morning would likely be the peak of the storm for the Finger Lakes region, but many uncertainties remain.
There is the potential for a large swath of accumulating snow all the way from the Ohio Valley through New England. The swath of heaviest snow is dependent on the exact track of the storm.
Forecasts vary widely as of Sunday evening. The latest update from AccuWeather is kinder to the Finger Lakes.
According to CBS News, the support for this system by all trustworthy computer models sets this system apart from most others. Usually there would not be this much confidence in a snowstorm four to five days ahead of time. But with all models, more or less, showing the same evolution and similar placement of the heavy snow, it is a rare occasion to provide this reliable an early warning.
As is the case with weather events of this nature, the forecast will will become more clear later Monday into Tuesday morning.
Check back at the FingerLakes1.com Local Weather Center for the last forecast and local radar.
MORE PREDICTIONS & DISCUSSION:
The Weather Insider Podcast discussed this event is detail on their latest upload:
High probabilities for meeting Winter Storm Watch snow criteria are over the Northeast on Day 4 according to our Experimental Winter Storm Outlook.https://t.co/WkodPN8quw pic.twitter.com/bncPByEejv

— NWS Weather Prediction Center (@NWSWPC) December 13, 2020
Before the expected nor'easter Wednesday-Thursday, a weaker storm will move quickly across and off the mid Atlantic coast on Monday, bringing some light-moderate snow from the southern Appalachians to New England. Here's a model forecast of what the radar could look like tomorrow pic.twitter.com/pAXy5POlHA

— NWS Eastern Region (@NWSEastern) December 13, 2020
Wx folks are rightly focusing on big snow coming Wed/Thu to parts of PA, downstate NY & southern New Eng. For those near Lake Ontario-some small intrigue. The German model's been showing a lobe of lake enhanced snow on ENE then NW flow. Is it real? Not sure, but we're monitoring. pic.twitter.com/1BQhoXKaxv

— Kevin Williams (@wxbywilliams) December 13, 2020
So the #GFS again trended snowier (changes were expected) and it again moved that 12-24" bullseye into the western Suburbs of DC and the major cities (not Boston)

Now that the low pressure is in the pac NW, take these models more seriously now #WinterStorm pic.twitter.com/M3MS55JaVa

— Winter Weather Gooroo (@GoorooWinter) December 13, 2020
Here's the latest on the potential winter storm expected to impact portions of the Mid-Atlantic and Northeast Wednesday into Thursday. Still some uncertainty on the details, but significant impacts are becoming increasingly likely across portions of the region. pic.twitter.com/QEJACRKO4M

— NWS Weather Prediction Center (@NWSWPC) December 12, 2020
With winter in full swing, it's important to brush up on the difference between a Watch, Warning, and Advisory issued by your local NWS office when winter weather comes knocking. Can't remember the difference? This graphic has you covered.

More info: https://t.co/nvInkUkVEX pic.twitter.com/D6SDc6eou7

— NWS Weather Prediction Center (@NWSWPC) December 13, 2020
Analysis from Weather Brief channel on YouTube:
.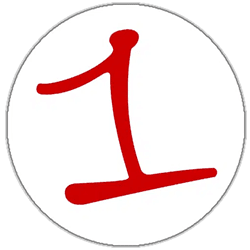 FingerLakes1.com is the region's leading all-digital news publication. The company was founded in 1998 and has been keeping residents informed for more than two decades. Have a lead? Send it to [email protected].