The state Department of Environmental Conservation is investigating a building on the site of a proposed waste facility near Alpine Junction in Schuyler County that was constructed before the facility had obtained a DEC permit to build.
"DEC was first made aware of the construction via a report to staff received on Sept. 18," the agency said in a Sept. 21 statement to WaterFront. "DEC immediately began an investigation that is ongoing. Additional information will be provided once the investigation is complete."
Under state regulations, it is prohibited to "construct or operate a facility, or any phase of it" without a DEC permit.
Property owner Bob Mente, who proposes to develop a "materials recovery facility" on the site, acknowledged today that DEC officials had spoken with his engineering firm about the building.
The building under DEC investigation was constructed "in June of last year," and the (MRF) application was submitted in January," he added. Mente's DEC application includes a map of the site showing a "wood storage" structure in the rear.
Mente said he'd done nothing wrong because the green building in question is a storage building that is only a "small part" of his proposed County Line MRF project. He said the main construction job will be a new building for the "tipping floor" where garbage is dumped and sorted for recyclables.
"The facility with the tipping floor, that's the only thing you're not allowed to build," Mente said.
Town of Cayuta Supervisor Brandon Theetge said the town's code enforcement has overseen the construction of the green structure. "Because this building does not contain any tipping scales or equipment that involves DEC regulation — just storage — it has been up to our CEO to enforce state building code, which he has done."
Theetge said he had assured a DEC official that it met local building code. "We do not have any concerns about this building," Theetge said in a electronic message today.
The presence of the building was first noted by an attorney for Seneca Lake Guardian, a local environmental group that opposes Mente's proposed waste facility project.
SLG has tried to rally opposition by encouraging people to write the DEC by the deadline for comments (Thursday, Sept. 24).
One of the group's main objections to the project is Mente's stated plan to carry waste north to the Seneca Meadows landfill in Waterloo, passing through Odessa, Mecklenburg, Trumansburg, Interlaken, Ovid, Fayette and Seneca Falls.
"The concern is the negative impact on tourism, and the VOCs created by diesel trucks and their negative impact on agriculture, particularly grapes," SLG wrote in an email today encouraging letters to the DEC.
But Mente said his Cayuta waste facility would not be hauling waste north to Seneca Falls after all. Instead, he said, all the waste will travel south on Route 13 to landfills in Chemung and Steuben counties.
Mente said he planned to make a "small modification" to the engineering report in his DEC application to reflect the fact that he's scratched Seneca Meadows and the northern truck routes from his plans.
He said he changed his mind after considering the long waits his drivers often encountered at Seneca Meadows.
"Would you sit there for four or five hours a day trying to get your trucks unloaded, or would you go somewhere where you can get unloaded in an hour?" he said in an interview today.
According to Mente's application, the proposed Cayuta facility would handle about 185 truck trips a day (inbound and outbound, combined).
He said SLG's complaints about diesel fumes were largely unjustified because his proposed facility would tend to reduce, not increase, truck traffic in the Finger Lakes.
For years, Mente said, his company, Alternative Waste Services, has carried 16-18 truckloads a day to Seneca Meadow landfill, "up and down Routes 414 and 89, picking up at 50 percent of the wineries on both roads."
That's when he began to get frustrated about the truckers' long wait times at the state's largest municipal solid waste landfill.
"It literally almost put us under, paying all that overtime for those guys to just sit there because of all the New York City garbage that took precedence over local garbage," Mente said.
He said he sold his trucks and other equipment to Casella Waste Services in April, while keeping certain other assets, including the company name, which is listed in the application for the Cayuta project.
Opposition against the project has been led by Yvonne Taylor of SLG, which has retained an attorney based in New York City, Katherine Ghilain Trudell, to carry on the fight.
"Regardless of how Mente is going to try and squirm out of it, this is an ongoing violation," Taylor said of the green building. "They have constructed a portion of the facility without a permit.
"Unless they take it down," she continued in an email today, "the violation continues and DEC can enjoin its use or potentially require its removal," she added. "They also can suspend the permit review until the applicant cures the violation."
In today's email, SLG asserts that the proposal is inconsistent with the Schuyler County Comprehensive Plan, "which stresses the need to reduce traffic, places an emphasis on the value of agricultural land over other industry, and encourages a reduction of waste produced and managed within the county."
The group also cites worries about odors, vermin and the possibility the 7.49-acre project will eventually expand into an adjoining tract of about 80 acres, also owned by Mente.
[mantius]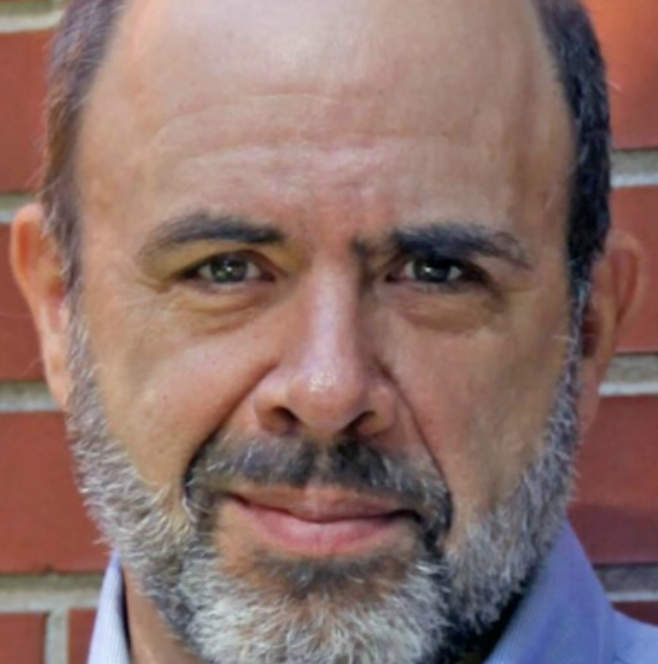 Peter is a three-time Pulitzer nominated reporter covering environmental issues through his first-of-its-kind digital publication The Water Front. He's won an array of Associated Press, UPI, and Society of Professional Journalist awards. His reporting on environmental issues continues to be featured in prominent New York publications and is available on FingerLakes1.com through an exclusive content partnership. Have a question or lead? Send it to [email protected].