Governor Andrew Cuomo says New York State is receiving thousands of calls, photos, and complaints about violations of social distancing, masking, and other mandates associated with the Novel Coronavirus.
So on Thursday, his office took New York by surprise, and instituted new requirements for any establishment selling alcohol.
All bars, restaurants, wineries, and breweries can only sell alcohol to people who are also buying food.
"This is a question of public health and New Yorkers paid a dear price for COVID and they are equally upset with these violations," Cuomo said in a call with reporters on Thursday.
He wants to stop 'mingling' that's occurring at bars, which could be a cause for another spike in the Novel Coronavirus. To be clear, there has been no statewide increase in the number of COVID-19 cases. However, the Governor is having a difficult time getting compliance in downstate New York.
Gov. Cuomo says the new restrictions come after numerous reports of bars and restaurants failing to comply with social distancing protocols, especially downstate.
People will also only be served if they are seated at a table moving forward.
Some bars have resorted to immediately putting 'Cuomo Chips' on the menu for a dollar. The guidance requires that bars or restaurants serve finger food, at the very least, to patrons who consume alcohol.
It's unclear how every establishment will work to follow these rules. It's also not clear how these rules will be enforced by public health officials, who are already struggling to deal with a pandemic, and safe operation at retail stores – like Walmart, Tops, and Wegmans – where despite company efforts to make masking universal – has been scattered at best.
Here's how the State Liquor Authority defines rules within the new regulation:
– "Purchase of a food item which is consistent with the food availability requirement of the license under the Alcoholic Beverage Control Law" shall mean that for each patron in a seated party, an item of food must be purchased at the same time as the purchase of the initial alcoholic beverage(s).
– However, one or more shareable foot items(s) may be purchased, so long it/they would sufficiently serve the number of people in the party and each item would individually meet the food standard below:
"A food item which is consistent with the food availability requirement of the license under the Alcoholic Beverage Control Law" shall mean:
– For manufacturers with on premises service privileges: sandwiches, soups or other such foods, whether fresh, processed, pre-cooked or frozen; and/or foot items intended to compliment the tasting of alcoholic beverages, which shall mean a diversified selection of food that is ordinarily consumed without the use of tableware and can be conveniently consumed, including but not limited to: cheese, fruits, vegetables, chocolates, breads, mustard's and crackers.
– For on premises retailers with a food availability requirement, including restaurants and taverns: sandwiches, soups or other foods, whether fresh, processed, precooked or frozen.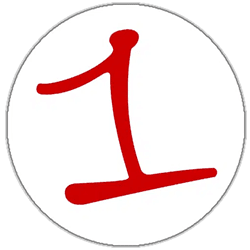 FingerLakes1.com is the region's leading all-digital news publication. The company was founded in 1998 and has been keeping residents informed for more than two decades. Have a lead? Send it to [email protected].