The state suspended on Wednesday waste shipments from a Bronx transfer station to the Cayuga Regional Digester after a surprise inspection of the Auburn facility March 11 turned up evidence of a host of permit violations.
Also banned are any shipments of source-separated organics from New York City's Department of Sanitation.
The alleged violations are spelled out in a Mar. 27, 2019 letter from the state Department of Environmental Conservation to the facility's manager, John Stapleton.  
That notice of violation cited management's failure to regularly monitor both incoming waste and outgoing digestate (effluent) produced by the methane digester. It also alleged that the facility had accepted wastes not allowed under its permit, including fats, oil and grease. 
The DEC is drafting a proposed consent order to address the violations, according to the letter written by Thomas E. Annal, the agency's regional materials management engineer.
The digester's previous manager, John Roser, quit in January. 
Earlier this month, Roser told WaterFront that he resigned because he felt he was being "strong-armed" to accept illicit waste.
In February, another employee, Amanda Quill, resigned after complaining about being ordered to hand-sort household garbage items out of waste deliveries to the digester, according to The Citizen, Auburn's daily newspaper.
Quill and others sources have said that beginning around January incoming trash loads have included needles, yard waste, glass, a brake rotor and used feminine hygiene products.
The digester is designed to accept farm manure and certain specific types of food waste, which it processes to yield digestate and methane used to generate modest amounts of electric power.
"You are reminded," Annal wrote in his letter to Stapleton, "that (state regulation) prohibits facilities from accepting wastes that do not positively contribute to the digestion process or the quality of the product."
The digester is operated by CH4 Generate Cayuga, a unit of Generate Capital, a California-based investment firm. CH4 has a long-term lease-to-own agreement with the Cayuga County Soil and Water Conservation District, which built the facility more than a decade ago.
Last summer CH4 developed a 10-million-gallon manure lagoon in Mentz to handle digestate produced by the methane digester. 
The lagoon was sited on farmland leased from Hourigan Farms, a major dairy in Elbridge. 
The DEC allows it to operate under on Hourigan's state permit for a concentrated animal feeding operation, or CAFO. That CAFO permit requires that any digestate sent to the lagoon must be at least 50 percent manure.
The DEC's surprise inspections of the digester facility and the lagoon were prompted by complaints from Jessica Marks, who lives near the lagoon and regularly tracks CH4 tankers who ship to it. 
She told WaterFront she couldn't understand why the agency didn't immediately order the digester to close after it uncovered the violations during its March 11 inspections.
Roser said earlier this month that he doubted the digestate sent to the Mentz lagoon consistently achieves the CAFO permit requirement for manure concentration. Marks said the trucks from the digester continue to deliver to the lagoon.
The DEC noted that the digester hasn't been sampling and analyzing digestate each month, as its permit requires. 
The notice of violation also cited a CH4 tanker truck for improperly unloading digestate at the lagoon through a hose placed over a fence.
"The lagoon has a submerged fill port for offloading liquid digestate and manure into the lagoon, (which) is designed to minimize odors from the lagoon by reducing exposure to ambient air during filling and by preventing agitation of the lagoon surface," the DEC's Annal wrote. "The submerged fill port should be used when delivering digestate to the lagoon."
The letter also noted that Roser informed the DEC last August that the digester planned to begin accepting source-separated organics, or SSO, from New York City.
However, the agency apparently did not immediately enforce regulations that require the generator of that SSO, Metropolitan Transfer Station Inc. in the Bronx, to obtain DEC approval for:
— The volume and type of material to be processed.
— Methods used to separate and minimize the non-organic fractions in the waste.
— Methods used to dilute and liquefy the wastes.  
Annal's Mar. 27, 2019 letter belatedly requested that information, along with "an estimation of the inorganic fraction of the waste (%) received at the facility, and what efforts are being made to reduce inorganic contamination at the source."
MTS is located at 287 Halleck St. in the Bronx, just across the East River from Rikers Island.
Records show the dump applied in September 2017 for a DEC permit modification for "SSO food and yard waste…" But that application was still listed as incomplete as of last August. Further details were not available.
MTS links to the Finger Lakes date back at least to 2016 through the company WeCare, according to a civil suit filed by MTS and others in November against the city of New York and others. 
in state Supreme Court in New York. 
"In 2016, WeCare entered into a contract with the City to provide services to process source-separated food waste and other readily biodegradable organic waste ("SSO") to create useful end-products like compost," MTS said in pleadings to the state Supreme Court in New York. "WeCare entered into a contract with MTS to provide the in-City capacity MTS needed to fulfill its contractual obligations to the City."
WeCare Organics LLC and WeCare Waste & Recycling LLC list their address as 9293 Bonta Ridge Road in Jordan, located on an access road by the New York State Thruway about seven miles north of the digester.
In 2017, Denali Water Systems, which manages the Cayuga digester under a contract with CH4, acquired WeCare Organics. Denali has since elevated WeCare's founder, Jeffrey LeBlanc, to president of Denali North America.
ProPublica, an investigative journalism nonprofit that has won or shared in four Pulitzer prizes, has cited MTS in several in-depth reports on New York City waste disposal and its links to organized crime.
Those reports include, "Embattled Garbage Hauler Co-Owns Dump With Person Expelled From Trash Industry, Records Show." The dump referred to is MTS. 
Another ProPublica article, "Hell on Wheels: The Rogue World of One of New York's Major Trash Haulers," examines the Squitieri family, which reportedly co-owns MTS.
The controversy surrounding operations at the Cayuga Regional Digester comes as the chairman of the New York State Senate's Committee on Environmental Conservation, Sen. Todd Kaminsky (D-Long Beach), has been advocating a bill that would significantly boost prospects statewide for anaerobic methane digesters.
The bill sponsored by the Nassau County Democrat, S02995, would require commercial food waste generators such as restaurants and cafeterias to stop sending unprocessed food scraps to landfills. Edible scraps would have to be recycled to food banks, while inedible food waste would have to go to composting stations or methane digesters.
Politico recently quoted Kaminsky as saying: "We obviously have a big landfilling problem and a food scarcity problem with respect to needy communities.
"I just think it's a great idea, especially when we're going to want to use anaerobic digesters to create energy."
Jigar Shah, president and co-founder of Generate Capital, parent of CH4 Generate Cayuga, has voiced qualified support for Kaminsky's bill in a lengthy letter to the senator's staff.
"We have the intention of investing several hundreds of millions of dollars into New York State food waste diversion infrastructure, however the current policy is not providing the right conditions to do so," Shah wrote to a Kamisky staffer Mar. 8, 2019. 
"…In order to unlock large-scale investment in the sector in New York, action needs to be taken by all of the large food waste generators."
Several efforts to reach Stapleton by telephone were not successful. He told The Citizen Wednesday that the digester does not accept household trash.
In the interview with the newspaper,  Stapleton said that some SSO can have organic material in it, and he acknowledged that digester staff has separated it manually.
LeBlanc did not return a phone call seeking comment.
Peter Mantius is founder of the Water Front, an all-digital publication dedicated to providing coverage of important environmental politics in the Finger Lakes. He brings decades of reporting and editorial experience to his storytelling, which includes frequent deep-dives into local, and regional issues. Contact him by clicking here or dropping him a line at [email protected].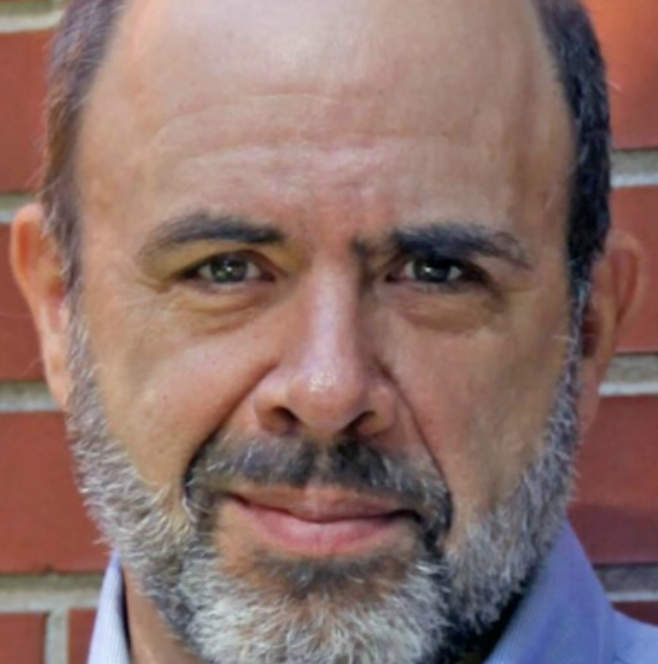 Peter is a three-time Pulitzer nominated reporter covering environmental issues through his first-of-its-kind digital publication The Water Front. He's won an array of Associated Press, UPI, and Society of Professional Journalist awards. His reporting on environmental issues continues to be featured in prominent New York publications and is available on FingerLakes1.com through an exclusive content partnership. Have a question or lead? Send it to [email protected].