Part I: Identifying the problem, weighing current challenges
When it comes to creating awareness around mental health issues and substance use disorders – officials believe positive ground has been made up in the last few years.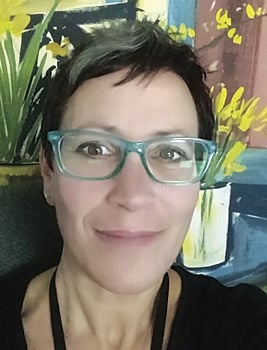 Margaret Morse, Director of Community Services for Seneca County agrees. Morse celebrated her two-year anniversary leading community service efforts in Seneca on Jan. 31, 2019. Reflecting on those years she said progress had been positive, but plenty of work remains. "I think we've done some great work when it comes to awareness, and in the clinic setting we've made some great strides in terms of services offered," she explained. Part of that has been bringing the information, and available resources, to the Board of Supervisors – to help them understand the challenges, as well as the progress in these issues.
"The Mental Health Department has experienced a huge amount of support from the [Board of Supervisors]. We're really appreciative of that support, too," Morse continued. The support of funding and staffing has allowed the department to make progress in places where it previously struggled.
In recent weeks, Finger Lakes Health has requested the state's permission to shutter a facility in Penn Yan. The facility is a behavioral health space, which serves as one of the few locations where inpatient services are provided. Lara Turbide, a spokesperson for Finger Lakes Health, which operates the facility – said last week that the decision came down to reimbursement from New York State and underutilization. She said then that it wasn't uncommon to see two or less patients in the facility at any given time.
Morse says the closure won't impact Seneca County directly, but as facilities like that run into issues – creativity will be necessary to keep the progress coming.
"Their closure isn't going to impact all of the work we're doing in Seneca County," she explained. "We're sad to see that unit closing. I was surprised to learn that over the last two years consistently we've had 30 or more people in there for inpatient services. That was surprising to me. So we do utilize that service, and we do need beds."
Morse says that reality dictates services. And funding doesn't always go to support inpatient services, like beds, which are frequently called for by policymakers. "We need to look at more unique and creative ways to deliver services," Morse continued. "Seneca County in general has had to be really creative. We're rural. We don't have a hospital. And that means the Mental Health clinic has had to be really creative in how we deliver services to residents."
The key question: How to provide services to those with limited resources, and without inpatient services? It's a difficult one, but one that ultimately comes down to creative approaches in terms of delivery. It may mean weekend hours, like Seneca County has moved toward operating; and bringing services 'on the go' to ensure that those in the most-challenged places economically have access.
Part of the answer to that question goes all the way back to the closure of the Willard facility, which housed those with mental illness. "That was a very different time," explained. Morse. She notes that significant gains and improvements in treatment have moved away from 'housing' those with mental illness, and toward integration with society, which is the daily goal. "Everyone wants to be a contributing member of society," she explained. "And that's where the focus has been for the last couple decades in terms of treatment."
As for hospitalization – it's difficult. "There's very specific criteria to meet when it comes to hospitalization," Morse explained. For many, gainful employment, housing, transportation, and so many other items pose as roadblocks to care or treatment. Morse says that's where the frustration often lies. "That can be frustrating for a family member or loved one who just wants the person they care about to be safe," she added, pointing to the challenges around that type of care. "It's the reality. You want to strive to treat people with the least-restrictive type of care and wrap it around them."
Providing services for all people, across all spectrums of life is a crucial part of this fight.
---
Part II: Some residents struggle, despite best efforts of local leaders
Community is a big, wide, all-encompassing thing. It includes a variety of individuals who are all impacted by this problem differently. And that means treatment options have to be diverse, too.
"We need to wrap services around people in the community so they can stay in their homes, get treatment, and be in an outpatient setting or even take advantage of in-home services," explained Margaret Morse, Director of Community Services for Seneca County. In the world of instant-answers, and instant-gratification – care can feel like an entire day trip away for those who live in a rural setting, or don't have access to care for mental health issues, or general health issues.
"If someone lives in the southern end of the county, a doctor's appointment or clinic visit could be an entire afternoon away," Morse explained. "We're proud of the transportation services that we provide associated with our clinic, but we still have so much opportunity." That opportunity includes meeting residents' basic needs.
For the size Seneca lacks in population it makes up for in geography. "It's a big County and providing services in a place like Seneca is difficult at times," Morse added. Those feeling the biggest impact? Families. Particularly, young families, who are struggling in the southern end of the County.
"The state continues to close children's beds all over New York. Finding beds for children is consistently one of the biggest challenges," explained Morse, who contended that if finding treatment options for adults was difficult – finding it for children and young people was even more difficult.
One 34-year-old Interlaken resident expressed her own frustrations with a system that she felt – across the state – was setup to fail. "I've been up to Waterloo. I've seen the work they're doing, and it's difficult, important work," she explained.
Her story involved a significant other, who had a young child that suffered from a variety of mental and physical health conditions. She did not want to be identified but noted that her then-boyfriend ultimately moved to Syracuse, where greater treatment options were available. "He had to do what was right for his child, and I understand," she continued. "I would've done the same thing."
The Interlaken resident says that employees of the County's clinics in Waterloo are doing everything in their power to deliver quality services. "Before he left, we went to the County for help, and they were, but there were also limitations," she explained. "The travel required alone to various services, which were almost all outside of Seneca County – if not provided at a clinic in Waterloo – was the hardest part. Kids don't like cars."
Morse says one of the big-ticket items that the County needs to be armed with in the future to qualify for more funding from the state and federal government is data. "We need to have solid data to take with us when we discuss funding needs with the people involved in making those decisions," Morse explained. "It's so important, and maybe another one of the big challenges that we're finally starting to make some progress with."
However, the connection between mental illness and substance use disorders is undeniable. The overlap is clear in the data, and as new data becomes available – it becomes clearer that fighting both is necessary.
---
'Two Years of Progress' is a three-part series originally published in the Ovid Gazette and Interlaken Review. Check back for the final installment of this series on Wednesday, Feb. 27 on FingerLakes1.com.
Reporting in this story by News Director Josh Durso. He hosts a pair of podcasts on FingerLakes1.com. His #InsideTheFLX and #SundayConversation both take a deeper look at the issues and people shaping Upstate New York.  Email tips and leads to

[email protected]

.
---
For the latest news and information on your smartphone or tablet – download the FingerLakes1.com App from the App Store or Google Play Store

This content is brought to you by the FingerLakes1.com Team. Support our mission by visiting www.patreon.com/fl1 or learn how you send us your local content here.