Medicare is something Americans can start using at age 65, but what will the cost for 2023 be? Medical costs are something that elderly Americans worry about as they sometimes face even more health issues ...
more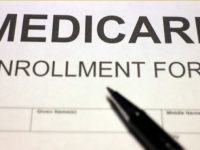 Medicare open enrollment is just over a week away and here is everything you need to know before Oct. 15 when it starts. If you want to sign up for Medicare or change what plans ...
more
Medicare is divided into multiple parts, each covering a different aspect of healthcare. What does Medicare Part B cover and how much is the monthly premium? Inflation is devastating the poor, while wealthy spend more: ...
more
Medicare's Part B premium will not be reduced this year. However, any savings will be passed onto the beneficiary in 2023. Social Security: Here's why most retirees fall short of the maximum benefit How much ...
more
Medicare plans have seen a price hike for the year 2022. This means your deductible will be higher. You need to meet a deductible before you're able to really get financial help from your health ...
more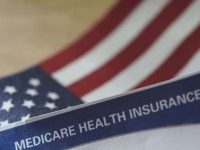 Millions of Americans use Medicare as their primary source of healthcare coverage, but there are different parts. Some people are enrolled in Part A already, but for whatever reason aren't enrolled in Part B. So ...
more
The cost of Medicare Part B premiums increased by $22 more per month this year, but a change could help lower the costly decision. The premium jumped 14.5% and the deductible rose 14.8%. The deductible ...
more
2022 is bringing an increased cost for Medicare Part B premiums. The increases for both the standard premium for Medicare Part B, as well as the Part B deductible have been announced. The U.S. Centers ...
more