Lifeline and ACP are both broadband programs. But what is the difference between the two programs? Energy crisis: blackouts, extreme temperatures, and drought expected this summer What is Lifeline? Lifeline is the Federal Communications Commission ...
more
The Affordable Connectivity Program helps households pay for internet access. But, am I eligible, and how do I apply? Energy Assistance: 1000s could get $3,850 in help Do I qualify for ACP? Sometimes having a ...
more
Many Americans are eligible for a total benefit of $1,091 if they apply and are approved for both SSI and food stamp benefits. The Social Security Administration is allowing anyone who applies for SSI to ...
more
If you receive a benefit from Social Security, SNAP, Medicaid, or WIC you could get $30 off your internet. This savings opportunity is through ACP. If you keep working after reaching FRA will your Social ...
more
California has multiple financial assistance programs available to residents. There are programs to assist with food costs, housing, medical care, and more. Stimulus: $150 for public transportation in Los Angeles The CalFresh Program There are ...
more
There is a low income home energy assistance program in California that you might qualify for. This grant could provide the financial relief you need. Homeowners: How to apply for assistance through the Homeowners Assistance ...
more
Los Angeles County has created various programs to offer assistance to its residents. Now they're giving free diapers and feminine hygiene products. The pilot program was approved this week by the Los Angeles County board ...
more
There are a variety of entitlement programs in the US overseen by the federal government. There are both contributory and non-contributory programs. What is the average Social Security benefit for retired workers each month? What ...
more
Verizon is now offering assistance to families that need help to afford internet services. They're offering a free high-speed option to qualifying families. In all, there are over 20 million families without reliable internet in ...
more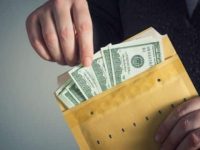 Some Americans who are struggling to pay their bills may be lucky enough to qualify for assistance worth up to $1,000 per year. This is through the Low Income Home Energy Assistance Program. The program ...
more
The Federal Communications Commission will now be offering assistance each month on qualifying household's broadband internet bill. This program was introduced in Dec. of 2020 by Congress. The program is called the Emergency Broadband Benefit ...
more
Many low income families can benefit from various programs that offer cash assistance. With holidays and winter approaching, people are feeling a strain on their wallet now more than ever. Families struggling may be able ...
more