A political advocacy group linked to Seneca Meadows Inc., the state's largest landfill, has paid for a campaign mailing this month that promotes two Republican candidates in the Nov. 7 election for seats on the Seneca Falls town board.
The campaign flyer financed by Responsible Solutions for New York (RSNY) touts incumbent Dawn Dyson and newcomer Wendy Crane for positions on the five-member board.
"Dawn Dyson and Wendy Crane are leaders who will fight for us," says the flyer, which does not mention the landfill. It stresses taxes, public safety and jobs.
In recent years, the town board has been divided over whether the landfill should close in 2025 when its state permit expires. As SMI pursues a new permit and a controversial plan to expand and operate through the year 2040, it has shown it values support from board members.
Two weeks before the 2021 town board election, Texas-based Waste Connections Inc., the parent company of SMI, wrote a $200,000 check to RSNY, which then promoted landfill-friendly candidates Frank Sinicropi and Kaitlyn Laskoski over a pair of incumbent Democrats who favored closing SMI in 2025.
The out-of-state donation dwarfed the combined campaign coffers of the four local candidates, and the RSNY-favored candidates won easily.
RSNY's campaign disclosure reports this year don't show any donations from Waste Connections — or anyone else. But this month the group reported a series of "outstanding liabilities/loans" totaling more than $115,000 linked to Mercury Public Affairs.
For the third straight town election cycle (2019, 2021 and 2023), RSNY has turned to Mercury as its main campaign consultant related to Seneca Falls. In an Oct. 5 disclosure, the group reported $44,850 in "outstanding liabilities/loans" from Mercury, and on Oct. 10, it reported another $70,842.72.
Mercury is a global public strategy and lobbying firm with dozens if not hundreds of clients. Several years ago, it was paid more than $500,000 to help Connecticut-based Atlas Holdings win New York State permits to restart the Greenidge Generation power plant on the shore of Seneca Lake in Dresden. Greenidge later launched a controversial Bitcoin mining operation at the site.
In its Oct. 5 disclosure, filed with the state Board of Elections, RSNY also reported a $1,500 "outstanding liability/loan" dating from November 2021 from Jeffrey T. Buley, a former prominent Republican lawyer from the Albany area who died in April. RSNY had reported expenditures to Buley in the 2019 and 2021 cycles.
"It's the same old players," said Doug Avery, who lost his election bid in 2021 to RSNY-backed candidates. "An action committee under the same name, still dealing with Mercury. Obviously, they're not intimidated by the fact that we raised a fuss about it."
In 2019, Avery lost his bid for town supervisor to Mike Ferrara after RSNY had labeled him and incumbent Democrat Dave DeLelys as "tax and spenders." Avery later posted on Facebook, "Who would possibly consider running in 2021 against such a machine?"
But Avery did, and he lost again.
Ferrara is running this year for reelection as town supervisor. But because he lost the Republican primary for supervisor to Frank Schmitter, he will be on the ballot's Conservative Party line. Schmitter will be on the ballot's Republican and Democratic Party lines.
RSNY-funded campaign mailings had promoted Ferrara in 2019, but he was left off the recent flyer that touts Dyson and Crane.
Those two Republicans are seeking to oust incumbent Democrat Steve Churchill, who favors closing the landfill in 2025, and to turn back newcomer Jackson Puylara, also a Democrat.
In August, Ferrara released the draft of a new 15-year host community agreement (HCA) between the landfill and the town, which he had negotiated with a team that included his brother, David Ferrara, an attorney with the firm Bond, Schoeneck & King.
Laskoski expressed alarm and anger at a Sept. 5 town board meeting that the supervisor's brother took part in the dealmaking, while board member Churchill was excluded.
That night, Dyson joined Laskoski and Churchill in tabling a non-binding memorandum of understanding (MOU) that stated the board's intention to adopt the proposed HCA. Ferrara and Sinicropi had favored the MOU.
But when Ferrara brought the same MOU up for a vote again on Oct. 3, Dyson switched her position, giving it the pivotal vote Ferrara needed for passage.
Laskoski has said that while she questioned the manner the draft HCA was developed, she favors the landfill's plan to expand.
At the Sept. 5 meeting, Crane spoke out in favor of allowing the landfill to continue operating and to expand. "You're gonna close a place and turn away money?" she said.
Dyson did not return a phone call requesting comment. Crane could not be reached for comment.
Waste Connections, North America's third largest solid waste company, acquired SMI in 2016 as part of its $2.67 billion acquisition of Canada's Progressive Waste.
In late 2015, Progressive had been on the verge of signing a $3.3 billion, 20-year contract to receive New York City trash at SMI by train. But the company withdrew its bid after the town board voted to oppose it.
In December 2016, the board enacted Local Law 3, which required SMI to close in 2025.
Earlier this year, Seneca County Supreme Court Judge Daniel Doyle cancelled that local law, removing a major obstacle to SMI's planned expansion. Doyle concluded that the town board had failed to meet all the necessary steps required by the State Environmental Quality Review Act before it voted to pass the measure.
---
---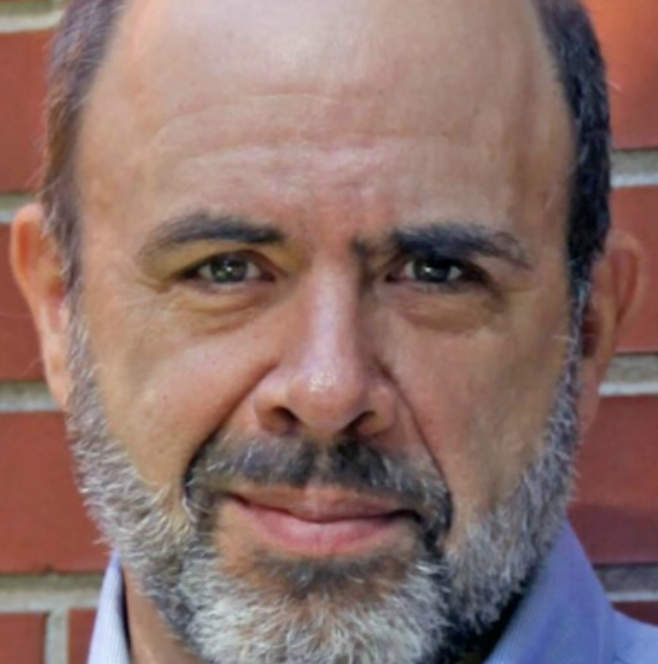 Peter is a three-time Pulitzer nominated reporter covering environmental issues through his first-of-its-kind digital publication The Water Front. He's won an array of Associated Press, UPI, and Society of Professional Journalist awards. His reporting on environmental issues continues to be featured in prominent New York publications and is available on FingerLakes1.com through an exclusive content partnership. Have a question or lead? Send it to [email protected].