In the past five years, the United States housing market has experienced a remarkable upswing, with an average nationwide increase of 38.69%. New Jersey Real Estate Network, a prominent real estate website, recently conducted a comprehensive analysis using historical average house prices provided by Zillow for each East Coast state. The study aimed to determine the state with the highest percentage increase in property prices between 2021 and 2023.
The findings reveal that Florida has emerged as the state with the most substantial surge in property prices. The average price of a home in the Sunshine State now stands at $385,157, reflecting an impressive increase of 35.16% since 2021. Among the counties within Florida, Collier County witnessed the highest rise, boasting a staggering increase of 50.35%. In contrast, Washington County experienced the lowest growth rate at a modest 21.95%.
New York has also experienced notable growth in its housing market. With a property price increase of 15.93% since 2021, the average house price in New York now stands at $419,707.70. Although the increase is not as high as some other states, the rise in prices reflects the continued demand and value placed on real estate in the bustling metropolitan areas and scenic regions of the state.
North Carolina claims the third position in terms of property price increases, with a significant surge of 29.48%. House prices in the state have skyrocketed, reaching levels 29.48% higher than in 2021. Richmond County within North Carolina experienced the most substantial increase, with prices in 2023 soaring by 45.16% compared to 2021. Conversely, Bertie County observed the smallest growth rate in the state, with average house prices in 2023 reaching $42,522, reflecting a mere 2.93% increase from 2021.
South Carolina secured the fourth spot on the list, witnessing a commendable increase of 29.31% in property prices since 2021. The average house price in the state now stands at $279,015. Chester County emerges as the county with the highest surge, with house prices averaging $169,044, representing a remarkable 41.96% increase from 2021. On the other hand, Marion County experienced a meager increase of 2.94%.
Maine concludes the top five states with a solid rise of 24.60% in house prices since 2021, with properties now averaging $360,951. Among the counties in Maine, Piscataquis County exhibits the highest increase, with house prices surging by 33.16%. In contrast, York County witnessed the smallest growth rate, registering an increase of only 19.64%.
Here is a breakdown of the findings for each state:
Florida: The average house price in April 2021 was $284,957.54, which surged to $385,157.04 in April 2023, marking a remarkable increase of 35.16%.
Georgia: House prices rose from $240,266.65 in April 2021 to $311,253.53 in April 2023, reflecting a solid increase of 29.55%.
North Carolina: Prices increased from $244,100.97 in April 2021 to $316,052.13 in April 2023, representing a significant growth rate of 29.48%.
South Carolina: The average house price rose from $215,767.22 in April 2021 to $279,015.99 in April 2023, showing a commendable increase of 29.31%.
---
---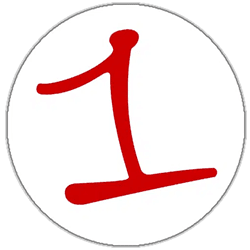 FingerLakes1.com is the region's leading all-digital news publication. The company was founded in 1998 and has been keeping residents informed for more than two decades. Have a lead? Send it to [email protected].