New York State Department of Environmental Conservation (DEC) Commissioner Basil Seggos announced new and continued efforts planned for the 2023 outdoor recreation season to protect public safety and promote sustainable recreation in the Adirondack and Catskill Forest Preserve. DEC's actions are designed specifically to improve Adirondack and Catskill visitor safety and build on ongoing wilderness protection support strategies to improve safety, sustainability, and equitable access of those enjoying the outdoors during the upcoming warm weather months. 
"The Adirondacks and Catskills draw visitors from near and far to appreciate the Forest Preserve's natural beauty and wild character, experience the outdoors, and contribute to local economies," Commissioner Seggos said. "New York State lands belong to everyone and in collaboration with our State and local partners, DEC is encouraging visitors to get outdoors safely and responsibly to protect themselves and others, as well as these irreplaceable natural resources. With summer on the horizon, DEC and our partners are working to enhance public safety, educate visitors on preparedness, and provide essential services that will protect visitors and New York's Forest Preserve now and into the future." 
Visitation to State Forest Preserve lands is typically highest during the summer months. In partnership with State agencies, local municipalities, and private entities, DEC is working to protect public safety, improve the visitor experience during the busy season, and safeguard sensitive ecosystems. Using recommendations outlined by the High Peaks Strategic Planning Advisory Group (HPAG) and Catskills Strategic Planning Advisory Group (CAG), as well as input from local and community partners and outdoors enthusiasts, New York State continues to implement new strategies and adaptively manage the ongoing safety and resource needs of both Forest Preserve regions.
Protecting Public Safety
Pedestrian safety continues to be a significant concern, particularly in the Route 73 corridor of the Adirondack High Peaks and Route 23A in the Catskills. DEC worked closely with New York State Police, the State Department of Transportation, and local law enforcement to address pedestrian traffic, illegal parking, and roadside stopping. There is no parking allowed on the roadside in unsafe sections of Route 73 in the Adirondack High Peaks or on Route 23A in the vicinity of Kaaterskill Falls and several other Catskill destinations. Measures include:
The pilot parking reservation system for visitors to the Adirondack Mountain Reserve (AMR) returned on May 1. Following another successful summer in 2022, safety initiatives designed to mitigate risk to pedestrians and motorists along a busy stretch of Route 73 in the town of Keene return again. The pilot parking reservation program requires visitors to make a no-cost parking reservation in advance of their visit to access trails and trailheads located on AMR lands. In 2022, the reservation system accepted 10,122 reservations. Since its inaugural season in 2021, more than 35,000 users have registered to make parking reservations. In addition to promoting visitor safety, reservations assist with trip planning by guaranteeing a parking spot. In the past, it was not uncommon for parking spots to fill before dawn. Reservations can be made by visiting AMR's website (https://www.hikeamr.org/);
DEC hired 26 Assistant Forest Rangers to assist Forest Rangers and provide on-the-trail stewardship in areas of high use including six in the Catskills, 17 in the Adirondacks, and three in high-use areas in DEC Regions 8 and 9, including Zoar Valley;
In the Adirondacks, DEC is partnering with Essex County again this year to operate the pilot Route 73 weekend shuttle service. It will be available only during busy weekends this fall. The shuttle will run the same route as 2022, stopping at several popular High Peaks region hiking destinations. Last year's shuttles ran Friday through Monday, starting at Marcy Field in the town of Keene with service to the Rooster Comb, Giant Mountain, and Roaring Brook Falls trailheads at no cost to riders. Shuttle routes and schedules for the 2023 season will be announced soon. When the Route 73 shuttle is running, DEC will also continue to help fund the town of Keene's shuttle from Marcy Field. In the Catskills, a privately operated, free shuttle is operating this season in the Route 23A corridor and may include stops for popular State lands;
DEC will share weekend parking and reservation status via @NYSDECAlerts on Twitter and DEC's website. In addition, DOT's 511 traffic management system will note when certain parking locations on Route 73 have reached capacity and provide information about the AMR reservation system. Visitors are encouraged to check these resources before and during travel to make adjustments if parking availability changes. First come, first served parking lots at popular trailheads and roadside destinations in both the Adirondacks and Catskills often fill quickly and early, leaving some visitors to find alternate parking or new destinations entirely;
"Your Speed Is" signs and delineators were again installed along Route 73. The signs and delineators are in addition to ongoing parking enforcement by DEC, State Police, and local law enforcement; and
Continued closure of the Molly Smith parking area on Route 23A in the town of Hunter to improve visitor safety. DEC recommends visitors access Kaaterskill Falls by parking at the Laurel House Road, Schutt Road, or South Lake parking areas. Please be advised the Laurel House Road and Schutt Road parking areas fill up early during the summer and plan accordingly.
New York State Department of Transportation Commissioner Marie Therese Dominguez said, "With safety as our top priority, the New York State Department of Transportation is proud to partner with DEC and our other stakeholders to help New Yorkers access the Great Outdoors in a responsible manner while ensuring that all travelers can reliably and safely reach their destinations. We remind visitors to New York's wilderness locations to plan ahead, slow down when approaching trail parking areas, and watch for pedestrians. Please park vehicles only in designated locations as parking along the roadside in these areas can put pedestrians, cyclists and other travelers at risk and can block access for emergency vehicles and other motorists."

State Police Acting Superintendent Steven A. Nigrelli said, "We have so many beautiful trails and parks in the Adirondacks and Catskills. We want the public to enjoy their seasonal outings in and around these recreational areas, but we want them to do so safely. I applaud the DEC for being proactive in their efforts to keep visitors safe. We remind everyone to be mindful of their speed, be alert for pedestrians and foot traffic, and park only in permitted areas to prevent obstructions on the road which can cause unnecessary accidents. If we all do our part, we can ensure that everyone has a safe and enjoyable outdoor experience."

Visitor Use Management
New York State continues to implement HPAG and CAG recommendations to encourage sustainable use in the Adirondack and Catskill parks. In addition, DEC is enhancing its actions to improve the user experience and prevent trash and other human impacts on State lands, including:
DEC and Otak, Inc. kicked off the Visitor Use Management Project this spring in the Adirondack High Peaks and Kaaterskill Clove project areas. The two-year Visitor Use Management (VUM) planning contract will help develop sustainable recreation solutions in two highly visited regions of the Forest Preserve. Otak, Inc. will assist with developing strategies that ensure these popular destinations provide positive visitor experiences while continuing to protect the Forest Preserve;
DEC is preparing a draft Visitor Use Management Plan for the formerly trail-less Catskill High Peaks to protect unique habitats and sensitive species that are currently being impacted by informal, user created trails;
Adirondack and Catskill Coordinators will continue to coordinate final and interim recommendations of HPAG and CAG and advance actions to address increased visitation in each preserve. This includes finalizing a Work Plan Policy to ensure consistent management and best practices for recreational facility development across the Forest Preserve, while ensuring transparency and opportunities for public input on all new construction projects;
DEC will continue to require a permit for visitors to the Peekamoose Blue Hole and Peekamoose Valley Riparian Corridor along Rondout Creek in the Catskills from May 15 to Sept. 15. DEC will also have stewards at these locations to support enhanced public education efforts. Major upgrades to the Blue Hole parking and access, which will improve the visitor experience and safety, are planned for later this summer;
DEC continues to improve the Hudson River Recreation Area and Shelving Rock, including: designating parking and campsites; barricading unauthorized motor vehicle access points; improving signage; and contracting with the towns of Warrensburg, Lake Luzerne, and Fort Ann for routine maintenance, including increased trash pickups;
DEC deployed portable toilets in high use areas of the Adirondack and Catskill Parks to help reduce waste in the environment. In areas where portable toilets are not available, visitors are encouraged to learn more about how to dispose of human waste outdoors (https://www.dec.ny.gov/outdoor/112949.html) to prevent negative impacts on the environment and public health.
Executive Director of the Catskill Center Jeff Senterman said, "In light of the increasing number of visitors to the Catskill and Adirondack Parks, it's critical that investments go toward ensuring the protection of natural resources, the visitor experience, and the quality of life in our communities. The partnerships between the State, local governments, and nonprofit partners are key to the active and effective management of the Parks called for in the final reports from the CAG and HPAG. Sustained funding, like the dedicated Catskill and Adirondack Forest Preserve funding included in the Environmental Protection Fund, is also critical to support stewardship efforts. Our Catskill Stewards, along with staff at the Catskills Visitor Center, are on the frontlines of educating visitors not only about recreating responsibly, but about the required permit for Blue Hole, and offering alternatives to this summer hotspot. We look forward to working with our partners to collectively and continually protect and preserve the Catskills."
ADK Deputy Director Julia Goren said, "ADK supports the DEC's efforts to promote safe and responsible recreation throughout the Forest Preserve. We are proud to partner through our Cascade Welcome Center and High Peaks Information Center, which provide critical educational outreach to Adirondack High Peaks area visitors."
Visitor Education
Both the High Peaks and Catskills advisory groups identified increased visitor education as a critical component of sustainable visitor use management. Including those listed above, DEC is implementing the following education and awareness efforts in 2023:
'Love Our New York Lands' campaign. Launched in 2021, in response to the steady increase in the number of visitors to State Lands, both during the COVID-19 pandemic and in the decade prior, Love Our New York Lands includes helpful information for the thousands of New Yorkers and visitors from other states and countries eager to experience our public lands in a responsible way. This year, DEC is investing additional resources to boost the reach of these educational materials and enhance audience engagement on both social and traditional media. For details and more information, visit the Love Our New York Lands page on DEC's website. In addition, this year DEC is partnering with the New York State Office of Parks, Recreation and Historic Preservation to further amplify the Love Our New York Lands message and reach even more New Yorkers visiting the outdoors. Along with Parks & Trails NY, DEC will also host additional Love Our NY Lands stewardship days in the coming months;
Hiker Information Station program. This initiative is entering its fourth year with the addition of a mobile education station. The new mobile information station will further enhance hiker education at various locations during the 2023 summer hiking season in the Adirondack High Peaks Region. DEC plans to repurpose one of the four shuttles purchased in 2021 for use as an educational resource. In 2022 Environmental Education Assistants stationed themselves at key front-country access points and trailheads between May 27 and October 10. The Education Assistants reported more than 5,300 engagements over 178 days from 12 different locations;
Trail steward programs in the Catskills to assist in educating the public who visit several of the region's more frequently visited trails. The Catskill Center for Conservation and Development will station trailhead stewards at Kaaterskill Falls, Peekamoose Blue Hole (Sundown Wild Forest), as well as a ridge runner on the Devil's Catskill Mountainkeeper will station stewards at the Neversink Fishing Access Site in Claryville, Beaverkill Covered Bridge and Campground, and Big Pond (Delaware Wild Forest). The Catskill 3500 Club will have volunteer stewards stationed at the Slide Mountain trailhead and Woodland Valley Day Use Area. The Student Conservation Association, working with DEC, will hire stewards to work in other areas of the region. In addition, New York New Jersey Trail Conference stewards will be working in the Catskill High Peaks. There will also be Catskill Center Fire Tower Stewards at Overlook, Hunter, and Balsam Lake Mountain fire towers on weekdays, complemented by volunteers for weekends;
'Get Outdoors & Get Together Day' will be held on Saturday, June 10, with events at more than 20 locations across New York State to bring people of all abilities, ages, identities, and backgrounds together for fun, healthy activities. As part of State efforts to broaden the diversity of users and ensure inclusivity of access to state public lands, DEC and the Office of Parks, Recreation and Historic Preservation, in partnership with the Office for People with Developmental Disabilities and the Department of Veterans' Services, are hosting free events to connect people to nature and provide increased access to the outdoors.
New trailhead steward program at popular trailheads in the Adirondack High Peaks to assist in educating the public at more frequently visited trailheads. DEC released an Invitation for Bids to run the new program, which will support hiker safety and preparedness along Route 73 in the Adirondacks.
State Parks Commissioner Erik Kulleseid said, "When exploring New York's amazing public lands and recreational opportunities, State Parks encourages visitors to recreate safely and responsibly. We are committed to helping create responsible stewards of the environment so future generations can continue to enjoy these special natural resources and partnering with other state agencies to ensure all people of all abilities feel welcome to experience all that we offer."

APA Chair John Ernst said, "The Adirondack Park Agency is proud to partner with the Department of Environmental Conservation, other state agencies and all park stakeholders to ensure Governor Hochul's goal to provide equitable access to New York's treasured natural resources is achieved in the safest and most sustainable way. Valuable input from local governments, citizen advisory groups and all those invested in the stewardship of our wild lands has been extremely beneficial in the implementation of innovative land management strategies. We encourage all New Yorkers to Get Outdoors and responsibly Love our New York Lands."

The Open Space Institute Chief Conservation Officer Kathy Moser said, "The Open Space Institute celebrates the addition of a mobile information station to the High Peaks region, based on a recommendation from OSI's 'Open Spaces for All' report, which encouraged steps for making protected lands and other open spaces more welcoming and responsive to the needs of visitors. The repurposing of a shuttle into a mobile information station is a great step that will help High Peaks visitors stay safe and informed when they hit the trails. We applaud our colleagues at DEC for implementing this innovative tactic and promoting smart, sustainable visitor engagement."

Sustainable Trail Development

To ensure New Yorkers and visitors can enjoy the beauty of the State's Forest Preserve for generations to come, DEC is once again increasing the size of the EPF-funded Primitive Trail Maintenance and Development contract for the Adirondacks and Catskills. The State's ongoing trail building efforts will protect public lands through trail maintenance and similar stewardship activities that encourage responsible use of the State's lands and waters.
EPF Investment
Many of these projects and other initiatives to bolster sustainable use are funded through the State Environmental Protection Fund (EPF) (https://www.dec.ny.gov/about/92815.html). Among the many environmental victories in the enacted 2023-24 State Budget, Governor Kathy Hochul and legislative leaders maintained the historically high level of $400 million in EPF funding. The EPF supports climate change mitigation and adaptation efforts, improves agricultural resources to promote sustainable agriculture, protects water sources, advances conservation efforts, and provides recreational opportunities for New Yorkers.
---
---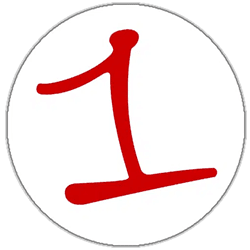 FingerLakes1.com is the region's leading all-digital news publication. The company was founded in 1998 and has been keeping residents informed for more than two decades. Have a lead? Send it to [email protected].