New York State Department of Environmental Conservation (DEC) Commissioner Basil Seggos announced the availability of funds for water quality improvement and protection projects. The funding is part of the millions of dollars now available through the Consolidated Funding Application recently announced by Governor Kathy Hochul for a wide range of programs. This year, at least $78 million is available through DEC's Water Quality Improvement Project (WQIP) program and up to $3 million is available through DEC's Non-agriculture Nonpoint Source Planning and Municipal Separate Storm Sewer System (MS4) Mapping Grant (NPG) program.
"Access to clean water is critical to sustaining the health of our communities, protecting our environment, and supporting local economies," said Commissioner Seggos. "Governor Hochul is committed to protecting New York's water quality and increasing the ability of our communities to withstand future severe storms and flooding, and the latest round of grant funding announced today will help municipalities statewide make necessary investments to help safeguard drinking water supplies, aquatic habitats, and swimming beaches for generations to come."
Applications for these grants are available through the State's Consolidated Funding Application (CFA), open through July 28 at 4 p.m. Eight different project types are available for funding through WQIP, including:
Wastewater treatment improvement and abatement of combined sewer overflows;
Non-agricultural nonpoint source pollution abatement and control, including green infrastructure projects;
Vacuum trucks for municipal separate storm sewer systems;
Land acquisition for drinking water source water protection;
Salt storage;
Dam safety repair/rehabilitation;
Aquatic connectivity restoration; and
Marine habitat restoration.
Geographic-specific funding was made available in the WQIP opportunity for the Long Island Sound watershed (watershed map). DEC and the Long Island Sound Study (LISS) are committing $2.25 million for projects within the Long Island Sound watershed that will improve the health of the Sound. Eligible projects include implementation of wastewater treatment plant upgrades, nonpoint source abatement and control activities such as green infrastructure practices, and restoring aquatic connectivity. This funding available through the WQIP is the first of five years in anticipated support from the federal Bipartisan Infrastructure Law (BIL) that will fund state and locally driven water quality improvements. All entities interested in implementing water quality projects within the Long Island Sound watershed should consider reviewing this Round's Request for Applications to learn more about the program. LISS is a cooperative effort involving researchers, regulators, user groups, and other concerned organizations and individuals, and is led by the U.S. Environmental Protection Agency (EPA) and the states of New York and Connecticut.
Municipalities, including Indian Nations, are eligible to apply for all project types. Soil and Water Conservation Districts and not-for-profit organizations are eligible for select project types. Maximum grant awards range from $100,000 to $15 million depending on the project type and population served, as identified in the application. NPG funds the production of planning reports that are a major component of any subsequent application for major capital grants for nonpoint source water quality improvement projects. Mapping MS4s may also be funded by NPG. Municipalities and soil and water conservation districts are eligible to apply for this opportunity.
New York's Commitment to Clean Water
New York continues to increase its investments in clean water infrastructure. Most recently, the 2023-24 Enacted Budget includes the $500 million in clean water funding proposed by Governor Hochul in January and brings New York's total clean water infrastructure investment to $5 billion since 2017. To leverage these investments and ensure ongoing coordination with local governments, the Governor created Community Assistance Teams to provide proactive outreach to small, rural, and disadvantaged communities to help them access financial assistance to address their clean water infrastructure needs. The initiative was launched earlier this year and outreach meetings are underway. For more information, go to efc.ny.gov/CAT.
In addition, voters approved the $4.2 billion Clean Water, Clean Air and Green Jobs Environmental Bond Act in November 2022, advancing additional, historic levels of funding to update aging water infrastructure and protect water quality, strengthen communities' ability to withstand severe storms and flooding, reduce air pollution and lower climate-altering emissions, restore habitats, preserve outdoor spaces and local farms, and ensure equity by investing at least 35 percent, with a goal of 40 percent, of resources in disadvantaged communities.
During Earth Week, Governor Hochul announced the first availability of Bond Act funding that, when combined with existing state funding sources, totals $425 million being made available in state water grant funding. Applications are due by July 28 and more information can be found at https://efc.ny.gov/wiia. New York State is also hosting statewide and virtual listening sessions to provide an opportunity for the public and potential funding applicants to learn more about the Bond Act, and for the community to weigh in on the draft eligibility guidelines being developed to identify potential projects. To attend or learn more about the Bond Act, go to www.ny.gov/BondAct.
About the Consolidated Funding Application
The grants announced today are available through the Consolidated Funding Application (CFA) process. The CFA was created to streamline and expedite grant applications and marks a fundamental shift in the way state resources are allocated, ensuring less bureaucracy and greater efficiency to fulfill local economic development needs. The CFA serves as the single-entry point for access to economic development funding, ensuring applicants no longer have to slowly navigate multiple agencies and sources without any mechanism for coordination. Now, economic development projects use the CFA as a support mechanism to access multiple state funding sources through one application, making the process quicker, easier, and more productive. Learn more about the CFA here.
---
---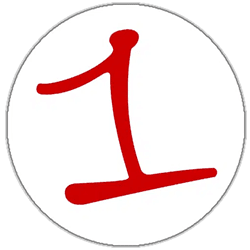 FingerLakes1.com is the region's leading all-digital news publication. The company was founded in 1998 and has been keeping residents informed for more than two decades. Have a lead? Send it to [email protected].