A set of upgrades to power lines bringing electricity from upstate New York to New York City has reignited tensions between the two regions over electricity rates, even as the state moves towards greener energy sources.
The 62 upgrades along individual transmission lines aim to reduce congestion in the flow of power from solar and wind plants upstate to downstate, which is necessary to meet the goals of the state's 2019 Climate Leadership and Community Protection Act. The Act calls for the decarbonization of the power grid by 2040, and to achieve this, renewable or non-fossil fuel sources of power such as solar and wind are being built upstate, where land is cheaper and plentiful. However, bottlenecks have long existed in the power line grid that transports the emission-free power downstate, where most of the population and electricity needs are concentrated.
The decision to move forward with the upgrades was applauded by the state Public Service Commission (PSC) Chairman Rory Christian, who cited the need to address congestion in areas where renewable energy is bottled and where additional generation projects are being developed. The Alliance for Clean Energy, which represents developers of solar and wind projects, also welcomed the move.
However, not everyone is pleased. Justin Wilcox, executive director of Upstate United, a group that represents industries across upstate New York, argues that upstate ratepayers should not be compelled to subsidize downstate. Wilcox maintains that rushed decisions made to achieve the state's unrealistic climate goals will increase the cost of living in New York, force New Yorkers to relocate, and jeopardize family-owned businesses.
Wilcox's issue is with how the costs for the transmission lines will be paid. The four utility companies, Central Hudson Gas & Electric, New York State Electric & Gas, National Grid, and Rochester Gas and Electric, will bear the cost of the upgrades, estimated to be between $4.4 billion and $6.6 billion. The expenses will be recouped through higher electricity costs, with all ratepayers in the state bearing the costs equally. Upstate users will experience a steeper percentage increase than their downstate counterparts.
For example, Con Edison's largest industrial users, which are downstate, will see an average increase of 3.8 percent. National Grid customers upstate, on the other hand, will see an average increase of 8.2 percent, which is more than double. Rates for residential users are expected to rise modestly, while energy-intensive industries like steel or aluminum plants, glass factories, paper mills, and microchip manufacturers will bear the brunt of the increases. Many of these heavy industries are upstate.
Robert Rock, who operates a small 18-person machine shop in Rochester called Certified Grinding, says the increase in electric rates will add about 10 percent to his $55,000 annual electric bill. Rock argues that every time the New York State government makes decisions like this, it makes upstate businesses less competitive against those in Pennsylvania, New Jersey, and the Midwest.
The disproportionate increase in electricity costs for upstate users was the primary reason two of the five Public Service Commissioners, John Howard and Diane Burman, voted against the plan. The others, Chairman Rory Christian, John Maggiore, David Valesky, James Alesi, and Tracey Edwards, supported the plan.
---
---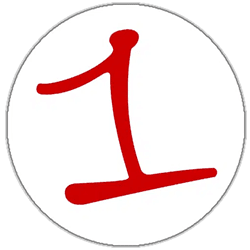 FingerLakes1.com is the region's leading all-digital news publication. The company was founded in 1998 and has been keeping residents informed for more than two decades. Have a lead? Send it to [email protected]