A groundswell of public support is building for a SUNY-Albany professor who says he's been barred from campus and offered a resignation deal stemming from his expert testimony in a toxic PCB pollution lawsuit against Monsanto Co.
The company recently filed an emergency motion in court that seeks permission to dig into the University at Albany's "disciplinary investigation" into the funding sources for Dr. David Carpenter's research.
The university hasn't specified publicly what, if anything, Carpenter has done wrong, and he says he's not about to quit.
The impasse between the university and the physician and tenured professor who founded its own Institute for Health and the Environment has blown up into a major test case over academic freedom.
"His credentials are impeccable and we will not allow him to be silenced," Frederick E. Kowal, president of the United University Professors, said in statement Feb. 18. UUP is the nation's largest higher education union with 42,000 members, including Carpenter.
"SUNY should be constructing a statute to thank David for all of his incredible work in the public interest, and not bend to pressure from one of the world's major polluters," said Judith Enck, a professor at Bennington College and a former senior official at the U.S. Environmental Protection Agency.
Enck said Carpenter, a former dean of the university's School of Public Health, has testified in at least eight PCB cases against Monsanto. The company, a unit of Germany-based Bayer, was the country's leading manufacturer of PCBs (polychlorinated biphenyls) before the chemical class was banned in the 1970s. Jury verdicts against Monsanto in PCB cases have run into the billions of dollars.
In the latest lawsuit in a St. Louis county court, New York's Saint Regis Mohawk Tribe and five individual plaintiffs seek $3.1 billion in damages. 
Carpenter recently told Inside Higher Ed that a majority of his research on the health impact of PCBs, dating back to the 1980s, deals with the effects on that particular tribe.
Carpenter, who holds a degree from Harvard Medical School, has also weighed in on the health effects of exposure to radiation and toxic landfill gasses in the Finger Lakes.
For example, he wrote and signed a highly technical 10-page affidavit in a Sierra Club case challenging a Steuben County landfill's acceptance of drill cuttings from fracked gas wells in Pennsylvania. In it, he wrote that the state Department of Environmental Conservation's claim that the drill cuttings accepted by Casella Waste System's Hakes C&D Landfill did not display more than background radiation is "simply untrue."
Carpenter also visited the Finger Lakes to speak publicly about the potential health dangers of gasses emitted by the Seneca Meadows and Ontario County landfills. Officials at the facilities disputed his some of his conclusions.
In the lawsuit against the Hakes Landfill and the DEC, a Steuben County judge downplayed Carpenter's conclusions and denied the plaintiffs' bid to require an in-depth health study. Months later the DEC stopped requiring the landfill to report data on the specific radionuclides that were the foundation of Carpenter's argument.
Rachel Treichler, an attorney who had represented the Sierra Club and other plaintiffs, said Carpenter was never paid for his work on that case.
"He has been extremely generous with underfunded local environmental groups," Treichler said. "To the extent Monsanto is allowed to shut him up and keep him from training people, that is a great harm to people all over the state."
Enck said Carpenter has been advising several Ph.D candidates at SUNY-Albany, but he is no longer allowed to meet with them on campus.
Questions about Carpenter's expert testimony first arose when attorneys for Monsanto filed Freedom of Information requests last February for documentation on sources of funding for his research.
College professors are often paid to serve as expert witnesses in court cases — both for and against those accused of polluting.
Carpenter has said he, unlike most expert witnesses, typically transfers his witness income to his students who often struggle to make ends meet with limited stipends. That practice may tend to boost his credibility with witnesses.
On the other hand, the university's actions may have the opposite effect, Monsanto argues in its Feb. 7 emergency filing.
The company said it entered that petition after learning from a Feb. 5 article in the Albany Times-Union that Carpenter had been instructed "not to visit any campuses and to perform his duties from home."
The Monsanto petition continued: "The particulars of the university's disciplinary investigation of Dr. Carpenter … is critically material to the jury's determination of Carpenter's credibility and bias."
The Environmental Health News recently took Carpenter's side, calling him a "devastating witness" for those suing Monsanto.
"Scientists spend decades painstakingly building expertise and reputations that can be destroyed with breathtaking ease," EHN wrote. "The University at Albany, inadvertently or not, has helped Monsanto accomplish that aim."
Other comments posted online were even more visceral.
Adrian Burke, a full professor in Montreal, posted the following yesterday:
"I am a SUNY Albany Ph.D., year 2000 … I was proud of my alma mater until I read this (Albany Times Union Feb.5) story. It is shocking. I am active as a union rep and this is clearly an attack on academic freedom. I will remove SUNY-Albany from my will."
The university has said it does not comment on personnel matters. But in an email to Inside Higher Ed, university spokesman Jordan Carleo-Evangelist wrote: "We can confirm that Dr. Carpenter remains employed at UAlbany, continues to serve as the principal investigator on his research grants and to advise Ph.D. students and was expected to teach this semester until the class was canceled because it did not meet the minimum enrollment threshold."
Enck said the university apparently plans to continue restricting Carpenter.
"He'll keep getting paid, but told he can't do anything," she said. "They'll just kind of let him linger. He's 86 or 87 years old. They're probably assuming he'll just fade away. They obviously don't know him."
---
---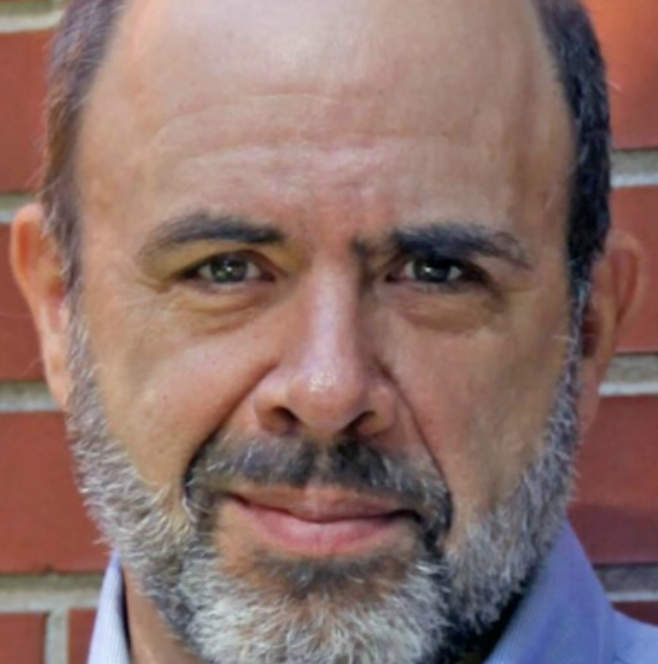 Peter is a three-time Pulitzer nominated reporter covering environmental issues through his first-of-its-kind digital publication The Water Front. He's won an array of Associated Press, UPI, and Society of Professional Journalist awards. His reporting on environmental issues continues to be featured in prominent New York publications and is available on FingerLakes1.com through an exclusive content partnership. Have a question or lead? Send it to [email protected].