Three environmental groups filed a federal civil lawsuit Tuesday against Greenidge Generation LLC, alleging that its discharges into Keuka Lake Outlet and Seneca Lake violate the federal Clean Water Act.
The suit seeks an injunction to halt the discharges as well as $64,618 per day in penalties from Sept. 30, the date the company's state water discharge permit expired.
By state law, Greenidge has been allowed to continue operating under the expired permit because it has filed a renewal application deemed sufficient by the state Department of Environmental Conservation.
The lawsuit alleges that the renewal application was insufficient because it failed to include detailed information required by the Clean Water Act. Given the lack of a sufficient renewal application, the suit argues, the company has been illegally operating without a discharge permit.
Greenidge President Dale Irwin called the lawsuit frivolous. "They don't file lawsuits, they issue press releases dressed up as lawsuits and simply waste the courts, and the taxpayers, time and money," he said in an email.
Greenidge's power plant in Dresden, which runs a Bitcoin mining operation, discharges pollutants into Seneca Lake, including magnesium, fluoride, arsenic, boron and barium. The plant also discharges tens of millions of gallons of coolant  water daily into the Keuka Outlet at elevated temperatures. Artificially heated water is also considered a pollutant because it harms aquatic life.
The lawsuit was filed by Earthjustice, a public interest law group, on behalf of the Seneca Lake Guardian, Committee to Preserve the Finger Lakes and Sierra Club, groups with members who own property on Seneca Lake.
The lawsuit notes that any citizen may bring suit against anyone alleged to have violated federal effluent standards and regulations.
Greenidge has prevailed in several previous legal challenges to its operations brought by some of the same plaintiffs. Those cases were Article 78 proceedings in state court that challenged regulatory actions, and they named the DEC as co-defendant.
The suit filed today is the first filing federal court — in U.S. District Court for the Western District of New York — and it lists Greenidge as the sole defendant.
On Nov. 17, Earthjustice had sent a letter declaring its intent to file suit within 60 days to Greenidge, the DEC and the federal Environmental Protection Agency.
Jill Witkowski Heaps, the plaintiff's attorney, said Earthjustice did not receive a formal reply from any of them, although a response was not requested or necessarily expected.
Neither the EPA nor the DEC have commenced action to seek the remedies Earthjustice sought in its letter.
Heaps said Greenidge's renewal application consisted of a cover page and three additional pages that lacked most of the detailed information federal rules require so that states have a factual basis to modify discharge permits, if necessary.
For example, federal rules call for the applicant to supply extensive details on "the biological community in the vicinity of the cooling water intake structure" and a fish "impingement technology optimization study."
But the DEC has allowed Greenidge operate since 2017 without any impingement technology at all. The company failed to comply with a key requirement of its now-expired 2017 state discharge permit: the installation of wedge wire screens on its coolant water intake pipe to reduce fish impingement.
Greenidge said it finally finished installing the screens last week.
The DEC has also allowed Greenidge to operate under a waiver that overlooks violations of state regulations against artificially warming Seneca Lake.
In June, the DEC rejected Greenidge's bid to renew its air emissions permit on the grounds that its operations fail to comply with requirements of the state's 2019 climate law. The company is appealing that denial.
Greenidge continues to struggle financially. Its common shares (NASDAQ: ticker symbol GREE) closed at $0.87 today, down 11 percent. Most of the dip occurred after 3 p.m., within minutes of the announcement of the federal lawsuit.
In recent filings with the Securities and Exchange Commission, the company acknowledged that it has obtained waivers from its lenders that allow it to miss required loan repayment deadlines in December and January without triggering official default on the loans.
---
---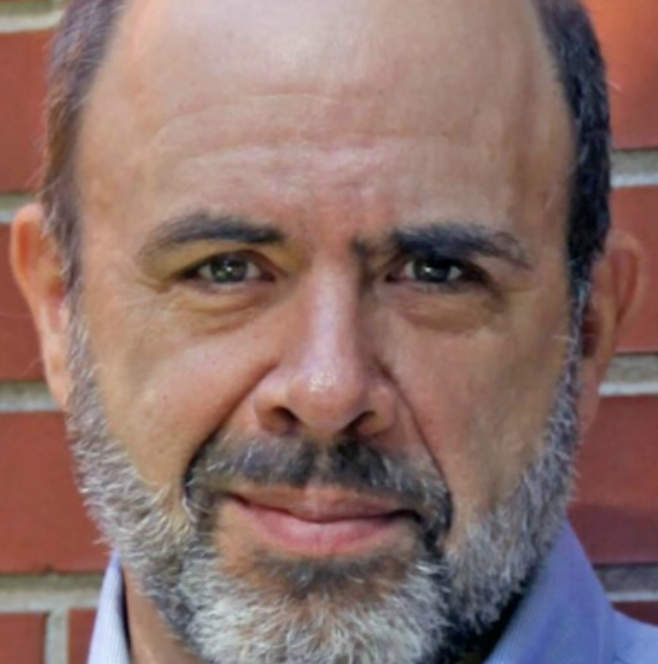 Peter is a three-time Pulitzer nominated reporter covering environmental issues through his first-of-its-kind digital publication The Water Front. He's won an array of Associated Press, UPI, and Society of Professional Journalist awards. His reporting on environmental issues continues to be featured in prominent New York publications and is available on FingerLakes1.com through an exclusive content partnership. Have a question or lead? Send it to [email protected].