The cost of turkey is higher than ever this year, partially due to inflation. Another part of that is the avian flu that's impacted a large supply of turkeys ahead of the holiday.
Now, people are afraid they may end up with an infected turkey and want to know if it's possible that they can contract the bird flu.
According to My Twin Tiers, the answer to that question is probably not. There are ways to make sure your turkey is safe for consumption.
The bird flu was first reported in February when a group of commercial turkeys in Dubois County, Indiana were found to be ill with the avian flu. The same happened to a group of commercial broiler chickens in Fulton County, Kentucky and a backyard flock of birds in Virginia. To be safe, the 29,000 turkeys at the Indiana farm were all killed.
Data shows that every state has had cases of the bird flu except for Alabama, Hawaii, Louisiana, and West Virginia. Iowa has been hit the hardest and seen 15,000,000 birds fall ill. According to the CDC, over 50.3 million birds have been killed from the avian flu. That data was for November 14, and it's expected to exceed the record of 50.5 million birds killed in 2015.
If a bird becomes infected, they are killed and do not enter the food system. Even if you did eat it, it wouldn't get you sick because it's not a foodborne illness. Those who have a risk of testing positive, which is rare, are those that have worked with the birds in the wild. One person tested positive in the U.K. last year after their domestically kept birds contracted the virus. Another person fell ill in Colorado in April. They were involved in the depopulation of a flock that was believed to have had the avian flu.
If you work with birds, be sure to wear protective gear and wash your hands. Change your clothing after working with the birds and don't touch your eyes, nose, or mouth after you touch them.
When cooking Thanksgiving dinner, all poultry and eggs should reach an internal temperature of 165 degrees while cooking. This will kill all viruses and bacteria, including the bird flu.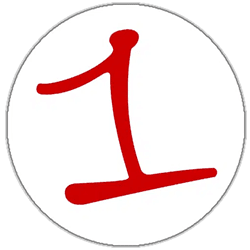 FingerLakes1.com is the region's leading all-digital news publication. The company was founded in 1998 and has been keeping residents informed for more than two decades. Have a lead? Send it to [email protected].