Voters will decide Nov. 8 whether to approve the issuance of $4.2 billion in state bonds to finance flood-risk reduction, water infrastructure and other clean energy initiatives aimed at addressing the likely future impacts of climate change.
Election ballots will include the question as Proposal 1.
State legislators voted by more than a 3-1 margin in April for a budget bill that boosted the bond limit from $3 billion to $4.2 billion. Gov. Kathy Hochul signed the measure into law the next day.
In September, a Siena College poll of likely voters found that 55 percent of those questioned favored the measure, while 26 percent opposed it and 12 percent were undecided.
State legislators representing the Finger Lakes split along party lines in the April votes, with all three Democrats opting in favor and all eight Republicans voting no. The full Senate voted 48-15 in favor, while the Assembly vote was 113-35.
A year ago, the same Finger Lakes Republicans — four senators and four members of the state Assembly — unanimously voted against a popular bill to amend the state Constitution to include a personal right to clean air and water. Voters approved that measure by a 70-30 margin, and the provision was added to the state Constitution in January.
The bond measure on the ballot next Tuesday would provide borrowing for up to:
— $1.5 billion in air and water pollution reduction projects; wetlands protection to address sea-level rise, storm surge and flooding; green buildings projects; solar arrays, heat pumps and wind turbines, among others projects.
— $1.1 billion for flood-risk reduction, coastal and shoreline restoration, relocating and repairing flood-prone infrastructure and roadways.
— $650 million for conservation and recreation plans and programs.
— $650 million for wastewater, sewage and septic infrastructure; replacement of lead lines; agricultural runoff reduction; addressing blooms of toxic cyanobacteria.
Former Gov. Andrew Cuomo had proposed a $3 billion environmental bond issue in January 2020, but the measure was withdrawn from the November 2020 ballot due to funding concerns surrounding the coronavirus pandemic.
The legislature passed the bill again last year, before Gov. Kathy Hochul proposed raising the amount to $4.2 billion earlier this year. The state Senate had backed a plan to raise the total to $6 billion, while the state Assembly had proposed $5 billion.
The Hochul plan that won final legislative support has broad backing from environmental and labor groups.
"The bond act will fund projects to replace dangerous lead pipes and make critical infrastructure updates, from upgrading our sewers, fixing roads, retrofitting buildings and expanding clean energy," said Julie Tighe, president of the New York League of Conservation Voters.
A political action committee, Vote Yes for Clean Water and Jobs, has raised more than $4.2 million to support Proposal 1. The group had spent nearly all of that sum by Oct. 24, according to the website Ballotopia.
Fundraising for opposition to the bonds has never gotten off the ground, but the New York Conservative Party is strenuously opposed.
The party's stance is "rooted in reality" about higher taxes, according to its president, Gerard Kassar.
While the group "cares about environmental conservation," Kassar said, "it also cares about working- and middle-class families that are having trouble making ends meet….Albany Democrats still don't get" why more than one million families have fled the state for "friendlier tax climes."
But Blair Horner, former executive director of New York Public Interest Research Group, said facing reality requires acknowledgement of the threat of more intense and frequent storms fueled by climate change.
"Since New York will be facing billions of dollars in costs to adapt to global warming and mitigate its damage," he wrote in March, "lawmakers were correct that revenues would be needed.
"The price tag for these costs will run into the billions annually…," said Horner, who left NYPIRG in April to join the American Cancer Society.
Finger Lakes Republicans apparently disagreed, based on their votes in April against setting the bond amount at $4.2 billion.
The same group of eight Republicans also unanimously voted this year against a bill sponsored by Anna Kelles (D-Ithaca) to address cryptocurrency mining in the state.
Greenidge Generation's Bitcoin mining operation in Dresden — mired in environmental controversies — had sparked Kelles' interest in the issue.
Her bill, which has passed both the Senate and the Assembly, would place a two-year moratorium on new permits for cryptocurrency mining operations that rely on proof-of-work verification and are powered by fossil fuel.
The bill would also require a generic environmental impact statement for all proof-of-work cryptomining in the state. That would mean identifying each operation along with the sources and amounts of energy required to power them. Hochul hasn't decided whether to sign the bill into law.
Votes on environmental issues by state legislators — including the six senators and five Assembly members representing districts that touch the Finger Lakes — are analyzed each year by Environmental Advocates Action, an arm of the non-profit Environmental Advocates NY.
EAA gave scores to legislators based on their voting on key environmental bills during the 2022 session. The value of votes were weighted based on the importance of the issue, EAA said.
The region's three Democrats — Sens. Samra Brouk of Rochester and John Mannion of Syracuse and Assembly Member Anna Kelles of Ithaca — received scores of 96-100 percent.
The region's eight Republicans — including four senators and four members of the Assembly — earned grades ranging from 28 for Assembly Member John Lemondes of Jamesville to 61 for Sen. Pam Helming of Canandaigua.
WaterFront looked at voting on five of EAA's most important bills: stream protection (S4162), carpet recycling (S5027-C), the state's EV fleet (S2838-D), cryptocurrency regulation (A7389) and Wetlands Protection (A9079).
Lemondes and his three Finger Lakes GOP colleagues in the Assembly, including Phil Palmesano of Corning, voted against all five.
All four Republican senators voted against stream protection, cryptocurrency regulation and wetlands protection against pesticides.
Sens. Tom O'Mara of Big Flats and Senate Minority Whip Pat Gallivan of Elma did vote for carpet recycling, and Helming voted for a bill to move the state fleet to electric vehicles.
Each year EAA singles out one legislator with a particularly poor environmental voting record for its "Oil Slick" award. This year it went to Assembly Minority Leader Will Barclay (R-Pulaski), a partner at the law firm of Barclay Damon. O'Mara is a partner at the same firm, which represents the Greenidge Bitcoin operation in its state permitting and legal defense.
For the second year in a row, EAA's lowest score among 213 legislators went to Assembly Member Chris Friend (R-Big Flats) with a 7 percent. Friend's Southern Tier district includes Horseheads, Elmira and Owego but doesn't touch a Finger Lake.
EAA ranks bills based on how much they benefit or harm the environment. Helpful bills earn one, two or three trees, while harmful bills earn one, two, or three smokestacks.
For the fourth year in a row, the Legislature did not vote on any bill with a smokestack rating, reflecting the priorities of the Democratic leaders of the Senate and the Assembly.
call-to-action]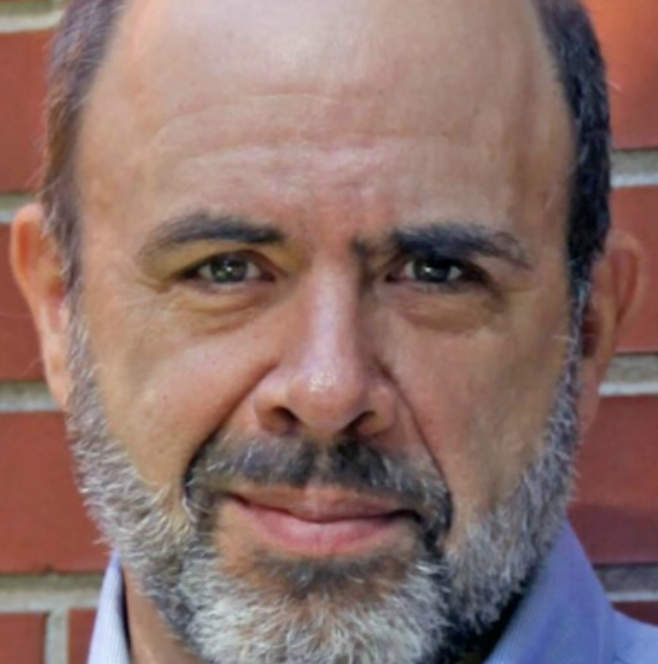 Peter is a three-time Pulitzer nominated reporter covering environmental issues through his first-of-its-kind digital publication The Water Front. He's won an array of Associated Press, UPI, and Society of Professional Journalist awards. His reporting on environmental issues continues to be featured in prominent New York publications and is available on FingerLakes1.com through an exclusive content partnership. Have a question or lead? Send it to [email protected].