The Sierra Club Atlantic Chapter is calling for the state to reverse its policy of promoting the use of sewage sludge as a fertilizer spread on farm fields and as a component of compost due to mounting evidence the sludge is contaminated with PFAS 'forever chemicals.'
The state stresses the nutrient value in sewage sludge while dangerously downplaying its toxicity and threat to human health, the environmental group said in a report issued Thursday.
Field spreading should be banned statewide, along with the practice of mixing sludge with compost that is marketed to gardeners, landscapers and golf courses, said Roger Downs, conservation director for the group.
The state of Maine banned field spreading last year after it found that soils, crops and animals on dozens of farms were highly contaminated with PFAS.
New York lags far behind Maine in testing the sludge produced by its sewage treatment plants. Nevertheless, it is proposing to more than double its use as a fertilizer by 2050.
"Admittedly, releasing a report with recommended policy changes on the last few days of the legislative session may not reflect the best timing, but crisis seldom comes with convenience," Downs said during a zoom conference Thursday.
The public has until June 14 to comment on a draft state plan that calls for routine approval of the "beneficial use" of sewage sludge to help it meet long-term recycling goals.
The administration of Gov. Kathy Hochul says it wants to boost total waste recycling rates from 44 percent in 2018 to 85 percent in 2050. To reach that policy goal, it would need to treat sewage sludge spread on fields or mixed with compost as "recycled waste."
In recent years, only about 20 percent of the state's sewage sludge has been spread on fields, and that rate has been in decline. Most of the rest goes to landfills. Under the Hochul Administration's plan, 57 percent of the state's sewage sludge (or "biosolids" in state-speak) would be "recycled" on fields or in compost by 2050.
Unlike their counterparts in Maine, New York regulators have shrugged off evidence that sewage sludge is dangerously contaminated with PFAS, a class of some 15,000 man-made toxic chemicals.
The compounds are found in stain-resistant clothing, non-stick cookware, cosmetics and a host of other household products. They are extremely persistent and they bioaccumulate in plants, animals and humans. Even minuscule concentrations have been linked to kidney, testicular and breast cancer and a other endocrine and immune system problems, according to the National Academies of Sciences, Engineering and Medicine.
In 2017, the DEC tested for PFAS compounds in sludge and compost from eight small sewage plants. Total concentrations ranged from about 4,000 parts per trillion to more than 230,000 ppt. — thousands of times the state's contamination limit for public drinking water. The results did not prompt further testing.
At its press conference, Sierra Club members urged the state Legislature to:
— Pass a pending bill that would require sewage treatment plants to test their effluent for PFAS chemicals.
— Require the DEC to test for PFAS in soil, water and agricultural products grown where sludge is known to have been spread.
— Require the the DEC to regularly test for PFAS in all sewage sludge and industrial biosolids, such as paper factory sludge.
— Prohibit sewage plants from accepting leachate from landfills unless PFAS chemicals are removed beforehand.
The Sierra Club press conference included talks by state Assembly Member Anna Kelles (D-Ithaca), environmental lobbyists, a physician, a town supervisor battling a sludge spreading operation and an organic farmer from Maine whose blood is highly contaminated with PFAS chemicals.
Adam Nordell ran the Songbird organic farm in Unity, Maine, for seven years before learning that his soil and spinach were contaminated with PFAS. His well water had PFAS chemicals roughly 400 times that state's enforceable limits. Worst of all, his blood had PFAS levels at 250 times the average American's.
While his property had been farmed organically for more than 30 years, a previous owner had spread sewage sludge on the fields for two years.
"We're taking an enormous risk when we spread sludge on farmland," Nordell said Thursday. "Now we have the tools to look for a small number of PFAS chemicals and make management decisions based on the presence or absence of those chemicals."
The news of the sludge spreading ban in Maine caught the attention of Michael Volino, supervisor of the Town of Thurston in Steuben County, New York, where Casella Waste Services Inc. recently assumed control of a 2,700-acre family-owned sewage spreading operation.
At a recent town board meeting, Volino asked a Casella official:
"What you guys want to do (in Steuben County), you could not do in Maine. Am I correct?"
"That's true," the Casella official responded.
Volino said Casella had recently sent out a mailing in his community to promote its sludge-spreading initiative.
The towns of Thurston and Cameron have recently passed one-year moratoriums on new waste facilities or waste facility expansions.
Meanwhile, Casella has asked the DEC to transfer a sludge spreading permit from Leo Dickson & Sons to its Casella Organics subsidiary. It also seeks DEC approval to begin importing sludge from a huge sewage plant on Long Island.
Volino said that when a DEC official recently told him the agency was poised to approve both Casella requests, Volino responded that such actions would violate Thurston's waste moratorium. The DEC has not yet announced its decision.
Asked to comment on the Sierra Club's call for a statewide ban on spreading sewage sludge, the DEC said in a statement to WaterFront:
"Biosolids are nutrient-rich organic materials that can be recycled and utilized as a soil amendment in New York State when properly treated and processed. As the science behind PAS exposure pathways continues to evolve, DEC recognizes the potential for PFAS to re-enter the environment and negatively impact natural resources and public health with the land spreading of biosolids that may contain excessive levels of PFAS."
To address that, the agency said, it had recently proposed "interim guidelines for PFOA and PFOS in biosolids recycled." Under those guidelines, no action would be required if the chemical concentrations of those two PFAS chemicals in sludge were less than 20,000 parts per trillion. Between 20,000 and 50,000 ppt, additional testing would be required. Contamination above 50,000 ppt would require action to reduce the level below 20,000 ppt.
The DEC enforces a strict limit of 10 parts per trillion in public drinking water.
Tracy Frisch, a member of the Sierra Club Atlantic Chapter, facetiously compared the DEC's interim PFAS limits for sludge to setting a highway speed limit at 300 miles per hour.
Meanwhile, as the state Legislature wraps up its 2023 session, several PFAS bill are still in play.
The Sierra Club is supporting bills that would ban PFAS in hand-wipes and menstrual products. The group also backs the PFAS surface water discharge disclosure act, sponsored by Kelles and state Sen. Rachel May (D-Syracuse).
Kelles said Thursday her bill was "moving in the Senate" after final amendments were added this week.
"I'm trying to get it moving in the Assembly," she added. "We expect it may get through one (chamber) this session. And I feel pretty confident that it if not this session then it will pass the other house next session."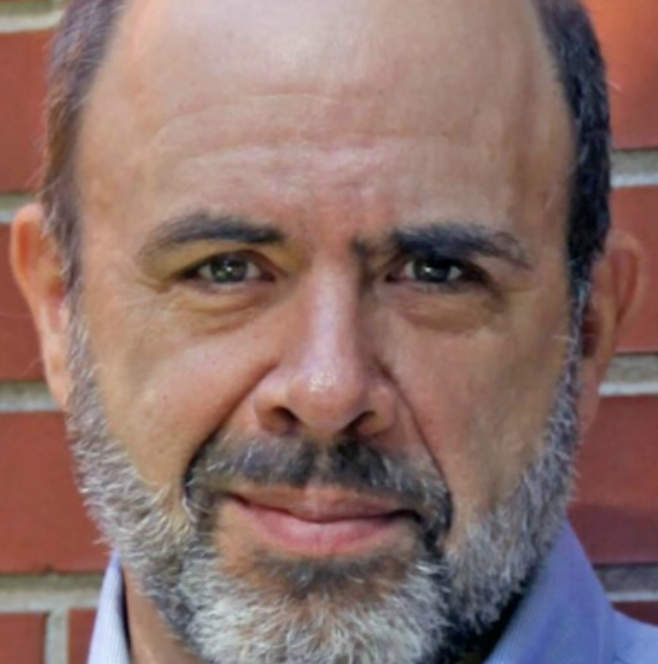 Peter is a three-time Pulitzer nominated reporter covering environmental issues through his first-of-its-kind digital publication The Water Front. He's won an array of Associated Press, UPI, and Society of Professional Journalist awards. His reporting on environmental issues continues to be featured in prominent New York publications and is available on FingerLakes1.com through an exclusive content partnership. Have a question or lead? Send it to [email protected].