Greenidge Generation's last-ditch efforts to avoid being delisted from the NASDAQ stock exchange sputtered late last week, as the Bitcoin mining company's Class A common stock continued to fall after a 1-for-10 reverse stock split took effect Tuesday.
The shares fell to $3.10 Friday, down 22 percent for the week and 47 percent for the month. Days before the reverse split those shares were trading at around 40 cents — well below the $1 minimum requirement NASDAQ was poised to enforce.
"Abandon Ship! This is falling," one Greenidge message board poster wrote 34 minutes before the market closed Friday afternoon. "Mark my words. Below $3 we fall hard. There is no support, no leadership, no plan and worse no end to the stock falling."
Every $100 invested in Greenidge Class A common stock when the company went public in September 2021 is now worth less than $1.
Even so, the fragile state of Greenidge's finances may not be the top priority right now for Andrew Bursky, one of the two men who for years have shared voting control of the company and overseen its financial implosion.
Besides his arms-length involvement with Greenidge, Bursky plays a central role in a movement that aims to tilt the outcome of the 2024 presidential election by promoting a nonpartisan third-party ticket financed by dark money megadonors.
The private equity financier from Connecticut is co-founder and member of the executive board of No Labels, a group that already has presidential ballot lines in four states and seeks them in all 50 states.
Next April it plans to hold a convention in Dallas that will pick its presidential candidate — possibly Sen. Joe Manchin, a West Virginia Democrat, or Maryland Gov. Larry Hogan, a Republican, or Sen. Kyrsten Sinema, an Arizona independent.
No Labels says it plans to offer American voters an "insurance policy" against "unacceptable" candidates — the major party front-runners, President Joe Biden and former President Donald Trump.
But skeptics abound about the group's true agenda — and the goals of the often-anonymous super-wealthy donors it caters to and relies upon.
William Galston, a co-founder of No Labels, recently broke with the group on account of his belief that a third-party bipartisan ticket could never win and would simply serve as a spoiler to boost the chances of a Trump victory. And Democratic insiders fear a moderate third-party candidate would grab far more votes away from Biden than from Trump.
Norman Ornstein, a political scholar at the American Enterprise Institute think tank, has argued that "independent" voters are highly unlikely to carry a third-party candidate to victory in a U.S. presidential race.
"What we know is that people who say they are independent but lean to the Democrats or Republicans behave just like Democrats or Republicans," Ornstein told the Washington Post last month. "There is a zero, or near zero, chance that an independent candidate is going to win enough support to win the presidency."
Others have suggested No Labels could be amassing political clout to block Biden from tampering with the private equity industry's most treasured tax rule: the "carried interest loophole." Last August, Sinema insisted she would only support Biden's Inflation Reduction Act if Democrats dropped a provision to narrow the private equity goody. The Dems agreed, and the bill passed.
No Labels insists it is merely championing moderate candidates to rid the American political system of the disfunction caused by intense partisanship.
Whatever the group's actual motives, wealthy donors are lining up. No Labels is a 501(c)(4) organization that is not required to disclose the identities of its donors, though many have been traced to No Labels-affiliated SuperPacs, that it has since shut down.
James Murdoch, the former chair of Fox News' parent company, has donated $500,000 to one shuttered No Labels SuperPac. Harlan Crow, the generous friend of Supreme Court Justice Clarence Thomas, has also kicked in six-figure sums. Other donors include Chicago sports magnate Jerry Reinsdoft, and several private equity stars.
Bursky has been intimately involved in corralling those donors to finance his group's political machinations.
When No Labels held a ZOOM meeting with potential donors in June 2021, it was Bursky who helped Manchin field questions, according to an audio recording leaked to The Intercept.
"We've been working hard to build a coalition," Bursky said on the tape. "Most recently, the Chamber of Commerce has agreed to lock arms with us. We're building our the No Labels Team One Thousand (donors who could be tapped to give between $5,000 to $50,000 a year to support No Labels candidates)."
Meanwhile during the summer of 2021, Bitcoin was exciting retail investors. So Bursky and his long-time business partner, Tim Fazio, began developing a plan to tap the stock market for fresh funding for their Bitcoin mining operation in Dresden. In September 2021 they took Greenidge public through a reverse merger with Support.com.
Bursky and Fazio had co-founded Atlas Holdings LLC, a Connecticut-based private equity company in 2002. Atlas acquired Greenidge in 2014 and converted its Dresden power plant to a Bitcoin mining operation five years later.
Bursky and Fazio have always been the ultimate decision-makers at Greenidge. They share 85 percent of the voting power in the company through their Class B shares, according to Greenidge's 2022 annual report filed with the U.S. Securities and Exchange Commission.
When they took Greenidge public in 2021, they sold shares of Class A stock (with negligible voting power) to bring in new money to pay for the latest and fastest mining machines, which are needed to play effectively in the highly competitive mining market.
But as the value of that Class A stock steadily fell, the strategy of using cash from common shareholders to buy mining rigs fizzled. The company decided it still needed the new rigs, so it turned to an aggressive borrowing spree.
That alternate strategy turned sour after the market price of Bitcoin fell from a high above $64,000 in the Fall of 2021 to about $27,000 today. Predictably, the company's Bitcoin mining earnings have slumped.
That's led to Greenidge's current struggle to meet steep debt payments. Company officials have warned investors that they may not be able to avoid bankruptcy.
To reduce the strain, the company has restructured its debt with NYDIG and B. Riley Financial. As part of its deal with NYDIG, Greenidge transferred most of its mining machine ownership to the lender while it continued to operate them through a hosting agreement.
As Greenidge limps along financially, the company continues to run the mining machines with power generated at its Dresden power plant, which is fueled by natural gas (after converting in 2016 from coal).
The company's Bitcoin mining activity hasn't been slowed in the least by the state Department of Environmental Conservation's decision last June 30 to deny its bid to renew its air emissions permit.
Rather than enforcing its decision by ordering the power plant to close, the DEC granted the company's request to appeal the permit denial within the agency through an administration process that typically drags on for years.
In doing so, Gov. Kathy Hochul was following a practice established by her predecessor, former Gov. Andrew Cuomo, of quietly providing Atlas Holdings major regulatory concessions.
Bursky and Fazio laid the groundwork for political favors in 2014 and 2015 by steering $120,000 in contributions to Cuomo's election coffers and hiring a Cuomo crony, Michael McKeon, to lobby for relaxed regulatory treatment for Greenidge.
In March of 2015, Fazio and McKeon met in Cuomo's executive offices with the DEC's commissioner, the agency's top lawyer, and Sen. Tom O'Mara (R-Big Flats) to discuss Greenidge's permitting needs.
At the time, O'Mara was both chair of the state Senate Committee on Environmental Conservation and a compensated partner in the law firm hired to fight Greenidge's regulatory battles.
Later that year, the Cuomo Administration awarded Greenidge a $2 million grant funded by state taxpayers, which more than covered the bill for McKeon and the campaign donations from Bursky and Fazio.
Greenidge soon began reaping regulatory benefits. For example:
— The DEC repeatedly delayed enforcement of a 2015 consent agreement that had mandated a full cleanup of hazardous leachate from Greenidge's coal ash landfill by October 2016.
— The agency explicitly excluded the landfill when ruling that Greenidge would not need to prepare an environmental impact statement for the plant's restart because the restart would have no significant impact on the environment.
— The DEC allowed the restart in early 2017 even though the company lacked up-to-date water withdrawal and discharge permits.
— When the water permits were eventually awarded, they allowed Greenidge a five-year grace period to install federally-required fish screens on its water intake pipe in Seneca Lake.
After Hochul replaced Cuomo as governor in August 2021, her administration continued the pattern of treating Greenidge and its Connecticut decision-makers with kid gloves. For example:
— The DEC twice delayed a state Uniform Procedures Act deadline for ruling on Greenidge's bid to renew its air permit, giving the company a crucial time window to complete the installation of new mining rigs.
— Days after the DEC finally denied the air permit renewal, Greenidge used a state-owned site on Seneca Lake that the DEC restricted to fishing and boat launching for an industrial staging area — apparently without a permit. Shortly after the public became aware of the activity, the agency ordered the industrial equipment removed.
— The DEC granted Greenidge a waiver from violations of states rules limiting hot water discharges into Seneca Lake.
Bursky's political plays have also included the member of Congress who long represented the district that includes the Dresden power plant: former U.S. Representative Tom Reed, a Republican from Corning.
Reed rose from relative obscurity in 2015 after he began vocally supporting Greenidge's plan to develop the Dresden power plant.
In 2018 and 2020, Reed's reelection campaigns benefitted from more than $275,000 from No Labels and received more than $10,000 directly from Bursky and his wife.
Meanwhile, in 2017 No Labels formed the Problem Solvers Caucus, a group of Republican and Democratic "moderates" in Congress. Reed was named its co-chair.
That high-profile status had encouraged Reed to begin hiring staff for a planned run for governor of New York before he was hit with a sexual harassment charge that torpedoed his Congressional career. He declined to seek reelection in 2022, and Problem Solvers promptly dropped him as its co-chair.
But Reed has since returned to the Bursky/No Labels fold. According to a recent report in Sludge. Reed has been hired as vice chair of Prime Policy Group, a lobbying firm founded by Charlie Black, who sits with Bursky on the No Labels executive board.
---
---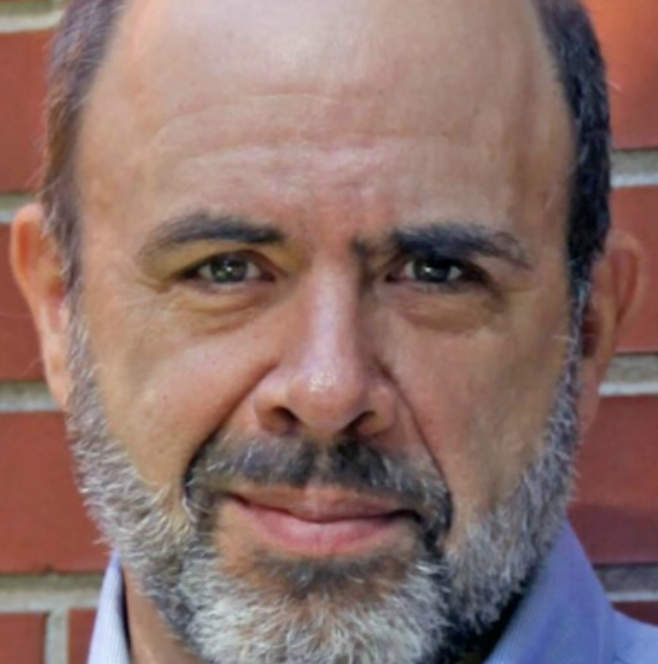 Peter is a three-time Pulitzer nominated reporter covering environmental issues through his first-of-its-kind digital publication The Water Front. He's won an array of Associated Press, UPI, and Society of Professional Journalist awards. His reporting on environmental issues continues to be featured in prominent New York publications and is available on FingerLakes1.com through an exclusive content partnership. Have a question or lead? Send it to [email protected].