Police say a teen was taken into custody in the village of Webster after an hours-long incident and standoff that shut down part of East Main Street.
Local residents were instructed to shelter-in-place after 8 p.m., but by then, the incident had been unfolding for hours.
The standoff portion of the incident had been unfolding for less than an hour at that point, but a large police presence with multiple agencies was observed along East Main Street in the village.
Police say it started around 4 p.m. when there was an altercation on East Main Street involving two young men. A shotgun was allegedly pulled during that incident.
The suspect, and subject of the shelter-in-place call, fled the scene.
Police set up a perimeter and worked with surrounding law enforcement agencies. The suspect, who was not identified by police, was taken into custody without incident between 9:30 p.m. and 10 p.m.
The investigation remains active, but the scene was cleared a little after 10 p.m.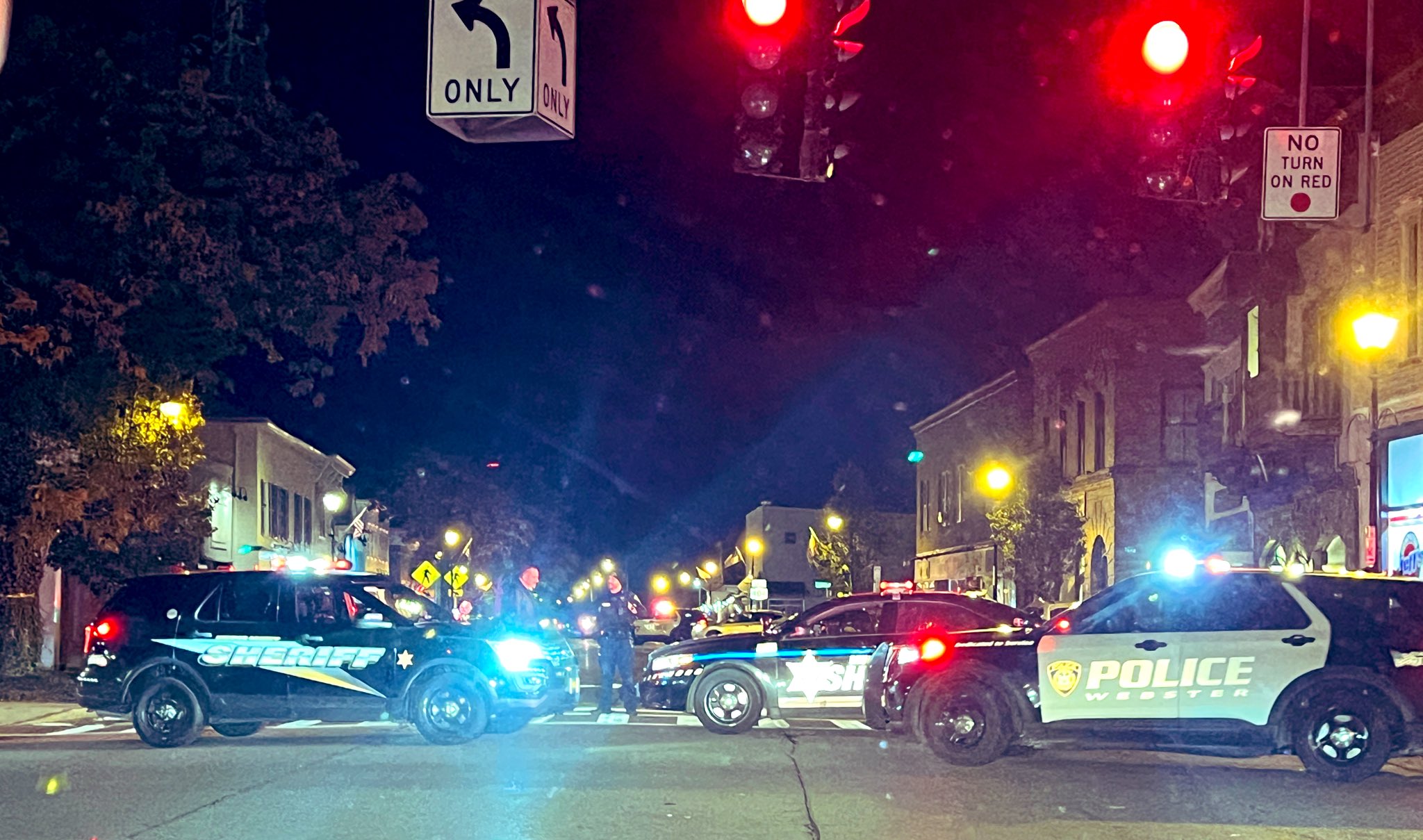 ---
Here's the message the Webster Police Department shared a little before 9 p.m.
"The Webster Police Department along with the Monroe County Sheriff's Office, New York State Police and Irondequoit Police Department are currently working on an active investigation in the Village of Webster. The incident is contained and traffic is shut down on East Main Street from Phillips Road to North/South Avenue in the four corners of the Village of Webster. A shelter in place has been issued to those in the area. Please stay clear of the East Main Street until further notice. No foot or vehicular traffic will be allowed through."

– Webster Fire Department via Facebook
---
---

Josh leads the content team at FingerLakes1.com and reports on an array of issues impacting residents in Upstate New York and beyond. Have a question? Send it to [email protected].